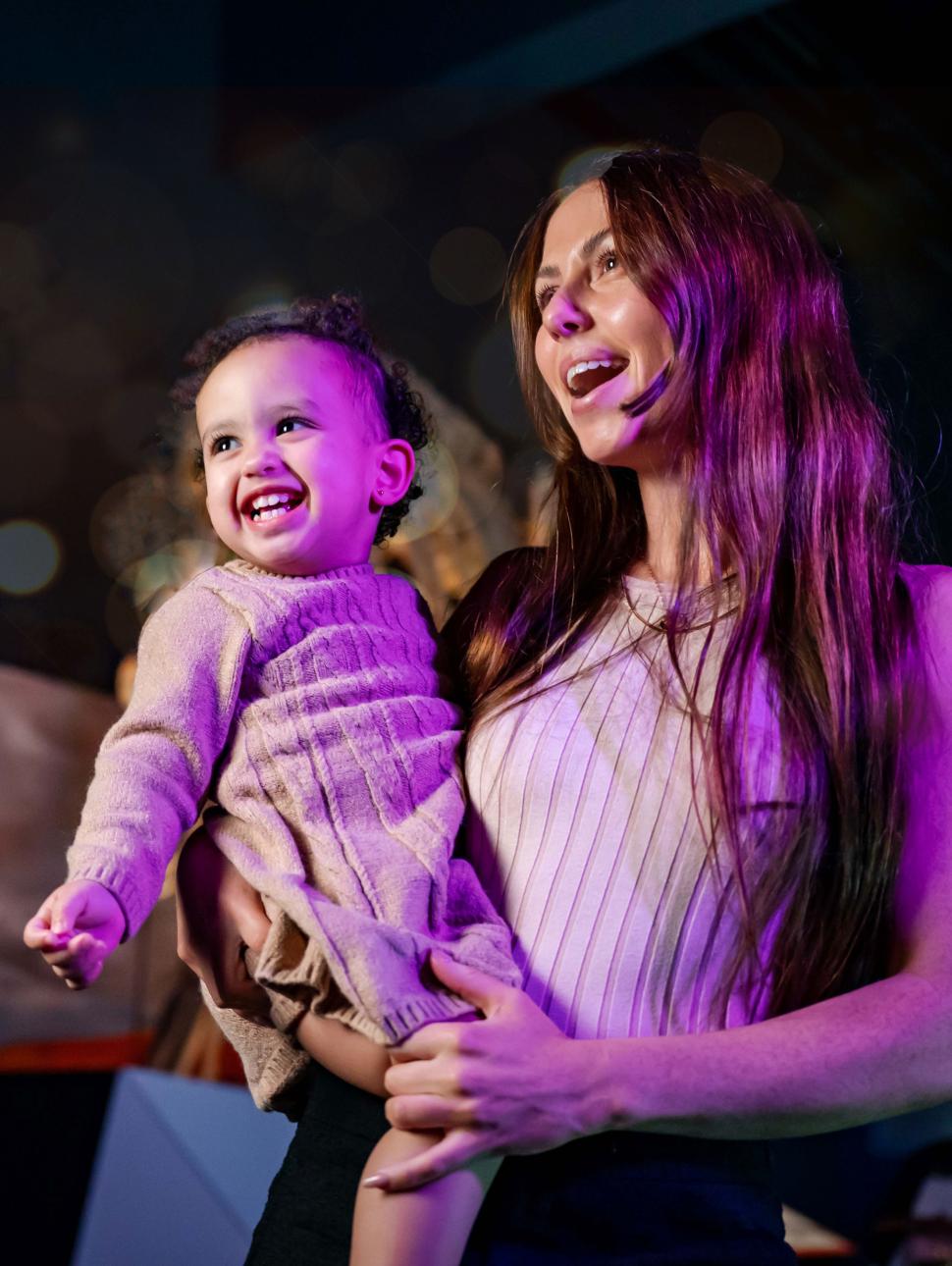 Let them roar! Baby friendly tour and sensory play
Dates
This event has now finished. Please visit
Tours & events
to see what's on at the Museum.
Wednesday 3, 24  & 31 August | 10am - 12pm 
Wednesday 7, 14 & 21 September | 10am - 12pm 
Wednesday 12 & 19 October | 10am - 12pm 
Ages
adults, babies 0-2 years
Cost
Adult | $25
Babies (0-2 years) | Free
This event has now finished. Please visit
Tours & events
to see what's on at the Museum.
Let them Roar! Ignite you and your baby's curiosity for dinosaurs in this baby-friendly exhibition tour and sensory play morning!
Join us for a tour with your little one, as we guide you through the Museum's newest exhibition Dinosaurs of Patagonia. Perfect for adults with babies under 2 years of age, delivered in a flexible and relaxed manner so you can attend to your baby whenever you need. 
Our pop-up dino play area on Level 1 is our meeting point for the two hour session, which consists of a 1 hour tour of Dinosaurs of Patagonia exhibition and 1 hour of play in our dino-themed play area. The hour-long tour will make its way through the impressive exhibition sharing secret insights into the largest dinosaur ever discovered, and the smallest! Marvel at the full-size casts and ignite both of your senses in the touch zone with real fossils. If your little one starts to cry, needs to be fed or wants to play, you will have the flexibility to take a break, and rejoin when you are ready. 
After the tour, both you and your baby will have time to relax and play together in the pop up dino-themed sensory play area. Let them explore with textures, colours and sounds while you debrief on the dinosaur facts you have learnt. 
---
Please note: that prams can be taken into the exhibition, but pram parking will be available at the exhibition entry and the pop-up sensory play area if you would prefer to use a baby carrier. 
Babies under 2 are free of charge and do not require a ticket. 
Related exhibitions
Dive into the chronicles of this ancient past, travel through the deserts of Patagonia, reveal mysteries of nature and understand your place as a human being in the complex balance of our natural history.