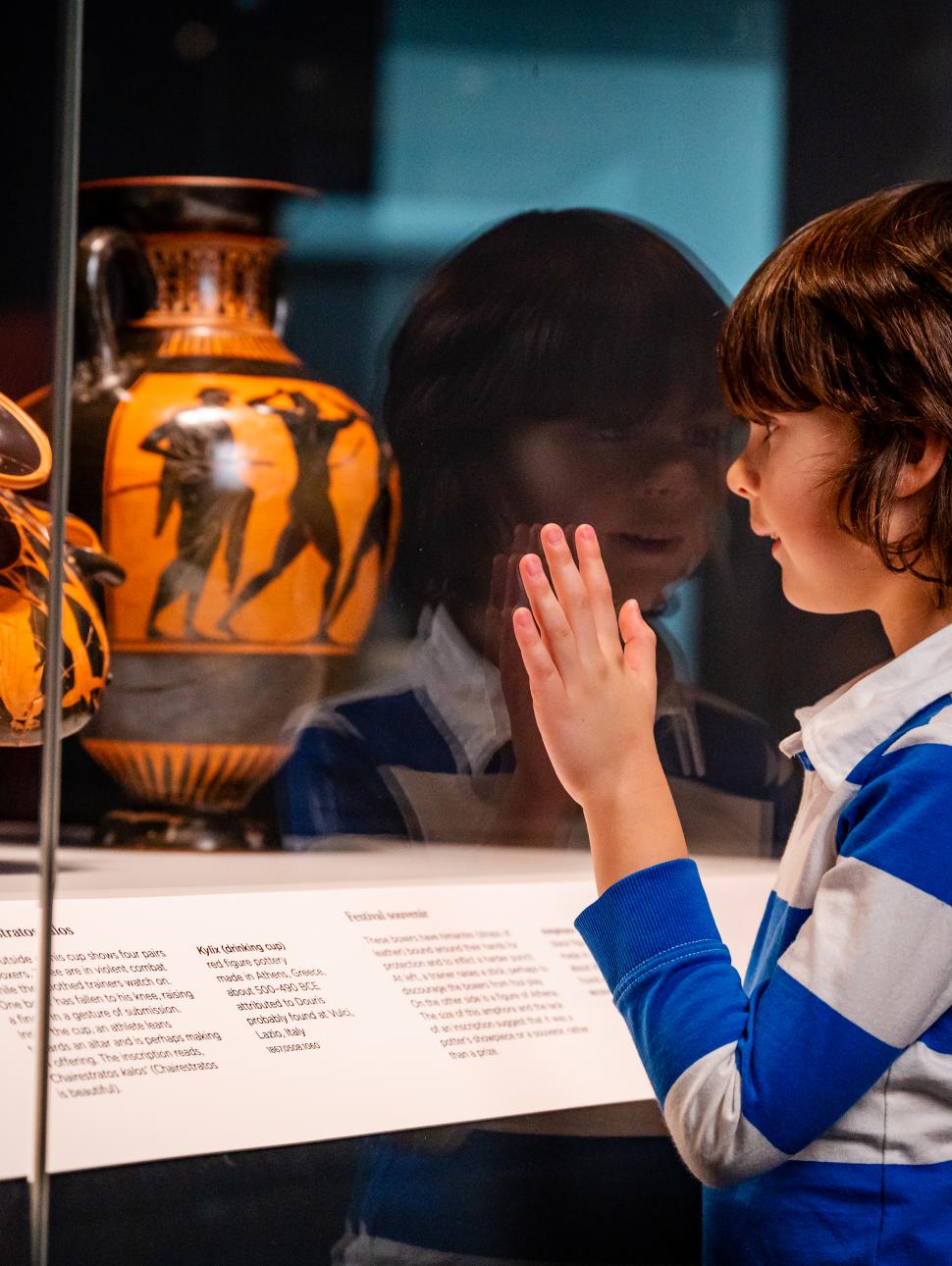 The Most Magnificent Museum Mosaic
Dates
Monday 4 October – Saturday 9 October 2021 | 10am - 3pm
Cost
Free | Drop-in program
20-minute workshop | Ages 8 - 12 
Collaborative workshop 
Join us outside the Ancient Greeks exhibition as we create the Most Magnificent Museum Mosaic! 
Ancient Greek mosaics were stunning in their complexity and beauty – depicting scenes of conquest, glory, the mundane and the supernatural. Come along and contribute your own designs and stories at our drop-in mosaic station.
During this workshop, participants will:  
Learn about the history of traditional mosaic tiling 
Learn about the different styles of Ancient Greek mosaics 
Design their own papercraft mosaic to add to the Most Magnificent Museum Mosaic 
Note: This drop-in activity starts every 20 minutes. 
This captivating exhibition from the British Museum explores the triumphs, conquests and epic tales found throughout Ancient Greek history.