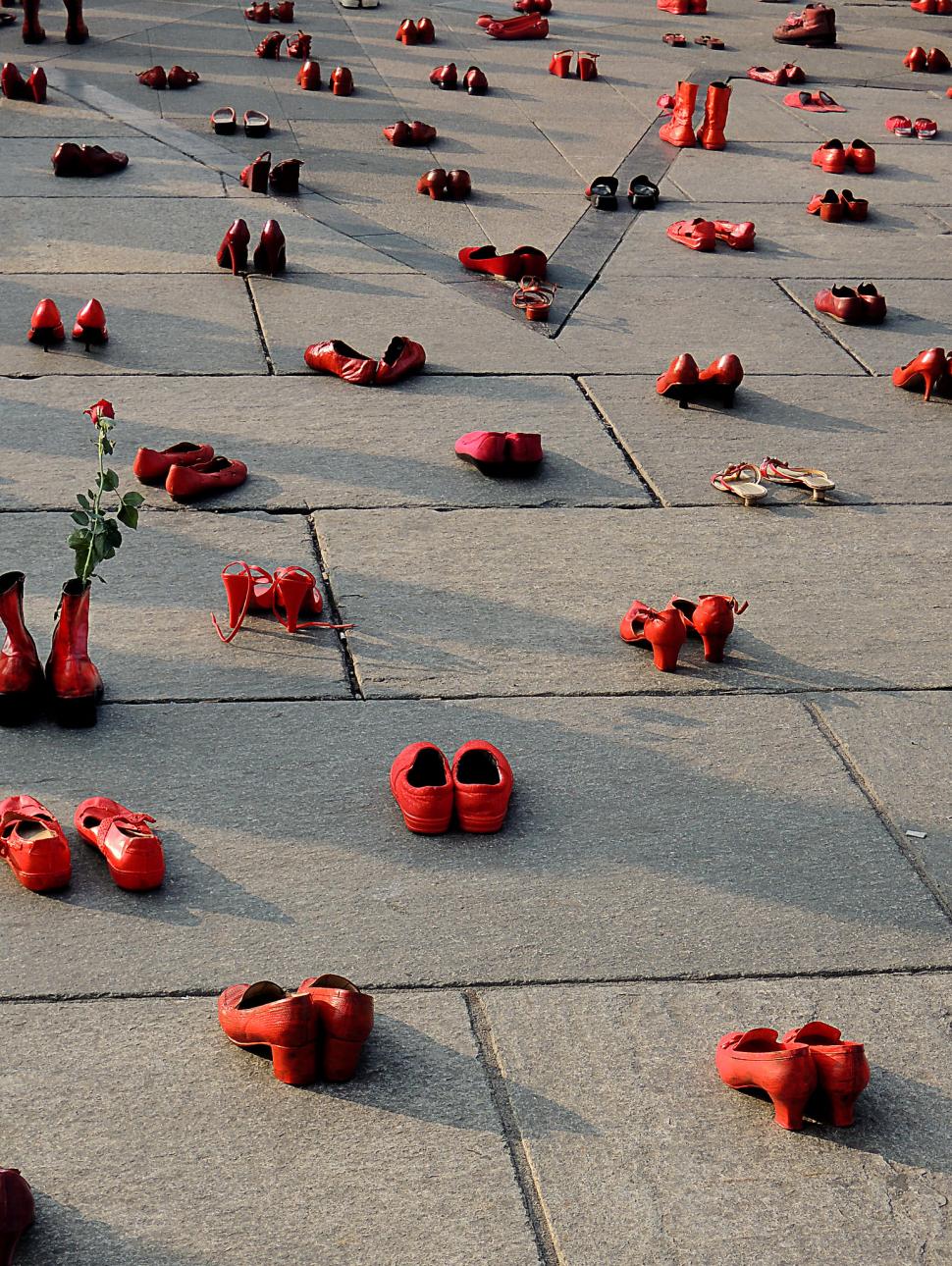 Red Shoes: 16 days in WA to stop violence against women
Dates
This event has now finished. Please visit
Tours & events
to see what's on at the Museum.
Sunday 27 November – Thursday 1 December | 10am – 4pm
This event has now finished. Please visit
Tours & events
to see what's on at the Museum.
In 2009, Mexican artist Elina Chauvet made an installation in memory of thousands of young women who had been tortured and killed in Mexico during the 1990s and 2000s.
For decades, the "Los Zapatos Rojos" (Red Shoes) installation has toured cities around the world.
This year, WA Museum Boola Bardip is hosting Red Shoes Australia's first-ever installation as part of WA's annual 16 Days in WA: Stop Violence Against Women campaign. 
With one woman losing their life to gender-based violence in Australia every week, the aim of the Red Shoes installation is to provide a visual representation of the lives lost and a reminder of the continued need for reform around this critical issue.
Everyone was invited to support this project and join the Red Shoes initiative by donating a pair of red shoes or spray painting shoes of other colours. All donated shoes have been used for the installation at the WA Museum Boola Bardip, which is on display between 27 November and 1 December. 
Forensic Science Against Gender-Based Violence
To further shine a light on this important subject, the WA Branch of the Australian and New Zealand Forensic Science Society in partnership with WA Museum Boola Bardip is hosting a half-day symposium. This event will feature short presentations from several local forensic practitioners and researchers, followed by a Q&A panel. You will hear first-hand about the current forensic research and practices in Western Australia helping to combat violence against women and become part of the movement for change.
Date: Monday 28 November 2022
Location: Woodside Learning Studios 
Time: 10 am – 12 noon
Please register at: https://www.eventbrite.com/e/forensic-science-against-gender-based-violence-tickets-472277453577
For more information: anzfss.wa@gmail.com
Follow us on social media at @redshoesaustralia | Tag @redshoesaustralia @elinachauvet y #zapatosrojos @wamuseum
If this topic has caused you any feelings and if you need to speak with someone, help is available by calling  1800RESPECT (1800 737 732) 24-hour national sexual assault, family and domestic violence counselling line for any Australian who has experienced 

or is at risk of, family and domestic violence and/or sexual assault) and Lifeline (13 11 14), for anyone across Australia experiencing a personal crisis or thinking about suicide.
---
Presenters: Dr Paola Magni and Australian and New Zealand Forensic Science Society
Location:  City Room & Woodside Learning Studios