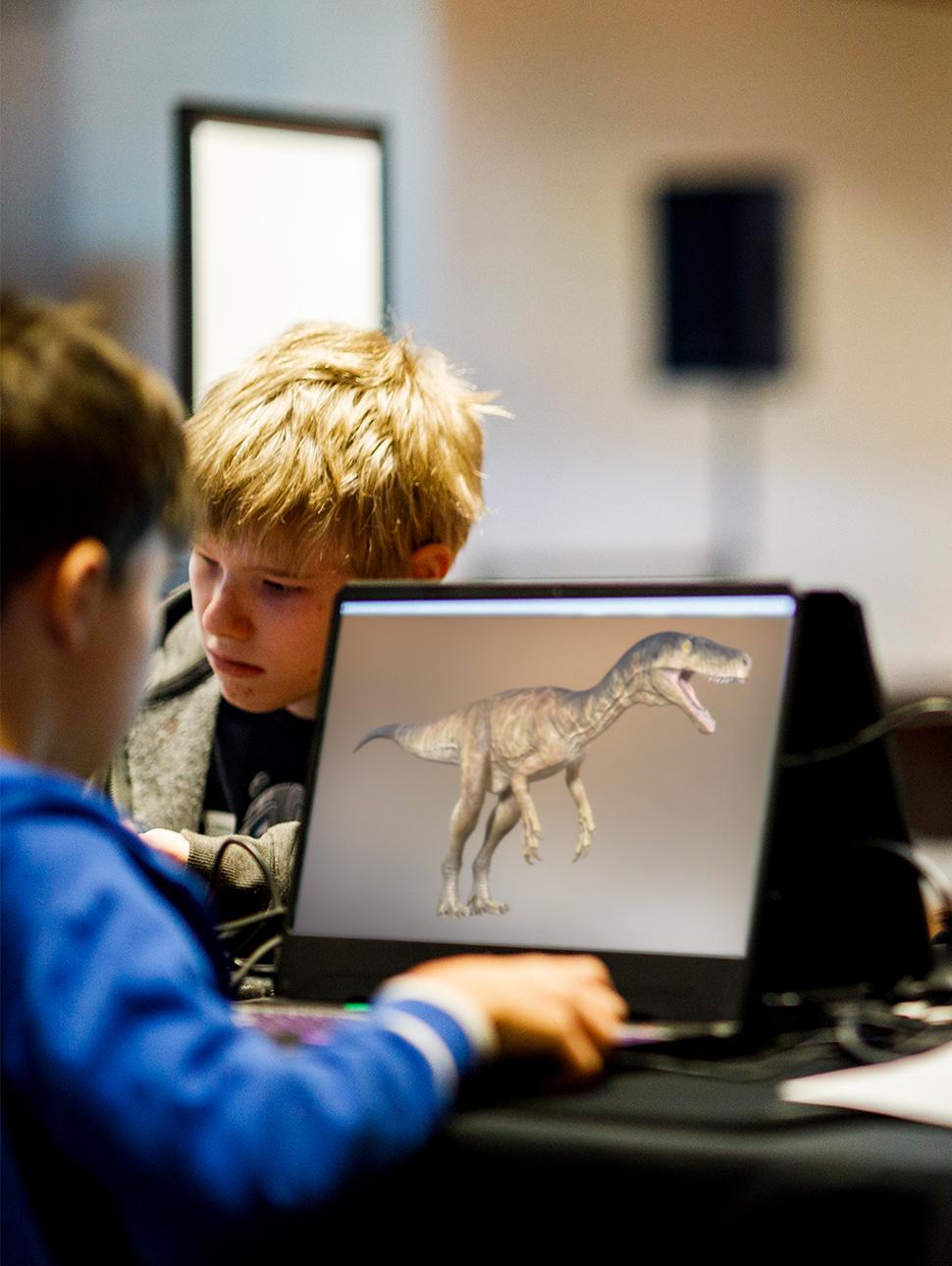 ROARsome 3D Dino Modeling
Dates
Drop & Leave Program
Monday 4 July | 10am - 4pm
Cost
$90 per participant
Ages
12 to 16 years old
 
Enrolment Form
On booking your place below please also complete an enrolment form here
The dinosaurs may be extinct, but digital technologies are evolving to help bring them back to life – come along and create your own 3D dinosaur model these school holidays!  
Using the well-known 3D software Blender, create your own 3D dinosaur similar to those on display in the Dinosaurs of Patagonia exhibition.
Participants in this full-day workshop will learn to: 
Create a 3D model

Extrude, stretch and rotate faces, vertices and edges

UV unwrap (the very basics of how) 

Texture paint their models

Render their model as an image in Blender

Export their model as a viewable file format
Please note that all equipment required will be provided. Participants should also bring a water bottle and a packed lunch. 
---
Drop and leave programs
Drop and leave programs enable juniors to experience the Museum independently, discover and learn something new in an area of interest and access materials and resources that would not normally be available at home. All programs are managed and monitored by our experienced Learning and Engagement staff.
Related exhibitions
Dive into the chronicles of this ancient past, travel through the deserts of Patagonia, reveal mysteries of nature and understand your place as a human being in the complex balance of our natural history.