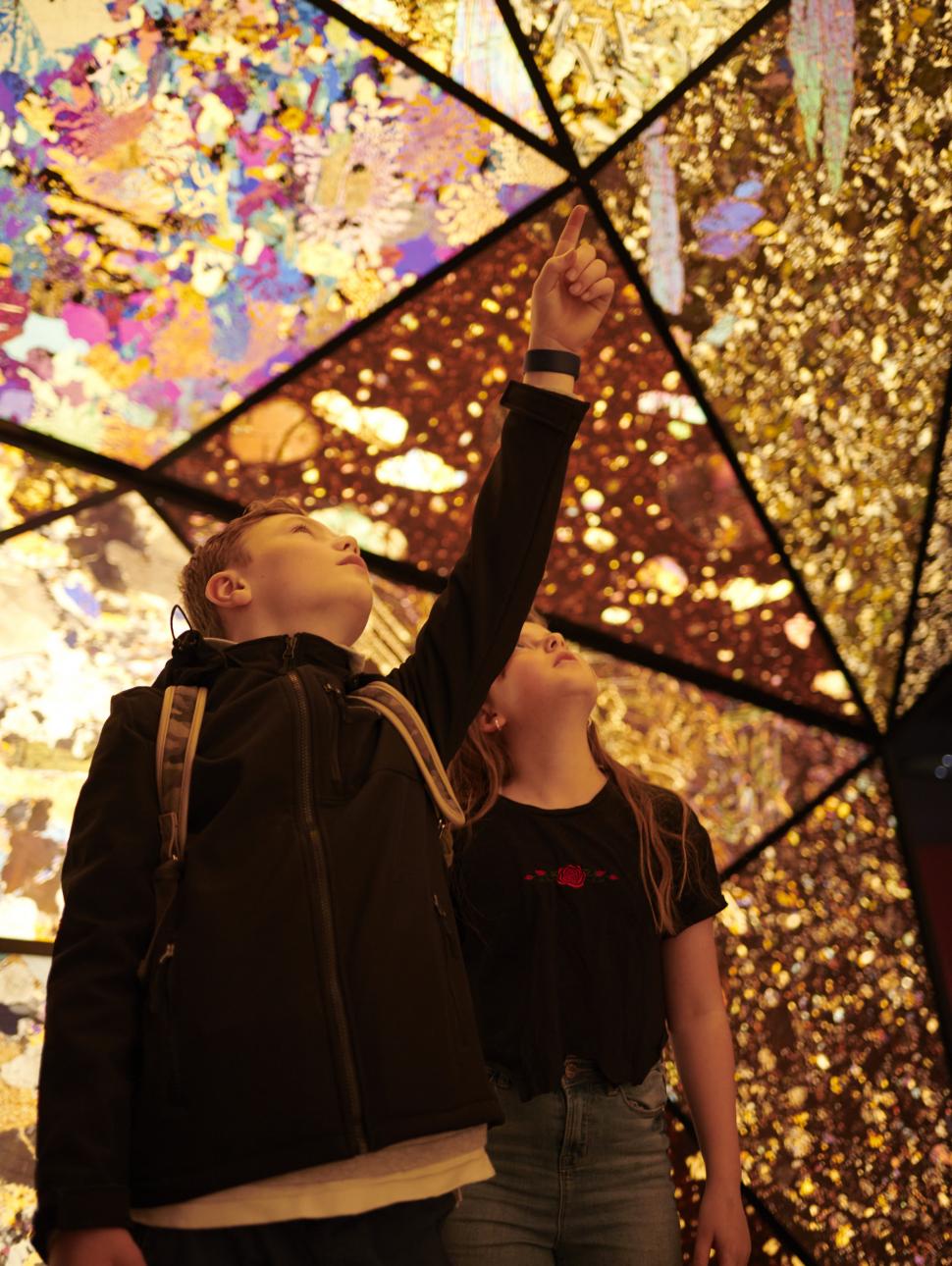 School Holiday Self-guided Experiences
Dates
Monday to Sunday every half-hour between 9.30am and 4pm
Dates
-
-
-
-
-
-
-
-
-
-
-
-
-
-
-
-
-
-
-
-
-
-
-
-
-
-
-
-
-
-
-
-
School holiday care programs, vacation care and out of school groups are welcome at the Museum for self-guided experiences. 
Explore the permanent exhibitions at Boola Bardip at your own pace. Visit our Exhibitions page for more information about what you can discover.
Bookings
Self-guided experiences are free and available any day of the week, but bookings are essential. Please email education@museum.wa.gov.au with the date and time of your intended your visit.
Plan your visit
Our Planning an excursion page provides you with all the information you need to prepare for your visit, including information about transport, lunches, site maps, our Excursion Management Plan and our Certificate of Currency.
Gogo Digital Guide
The Gogo Digital Guide provides additional information on more than 250 specially-selected items on display at Boola Bardip. It allows visitors to take a 'highlights' tour around each of the eight exhibition galleries using their own devices. This resource can provide structure to your self-guided excursion and elevate engagement with the galleries.
Visit the Gogo Digital Guide page for more information on how you can access this resource.
Adult supervision
The responsibility of children remains with the teaching staff from the visiting organisation. Please ensure that the designated adult supervisor is aware of their role regarding the behaviour and safety of students.
The following ratios are recommended, with a minimum of two supervisors per group:
Years K – 6, 1 adult per 6 students
Years 7 – 12, 1 adult per 10 students
Tertiary, minimum 1 supervisor per group