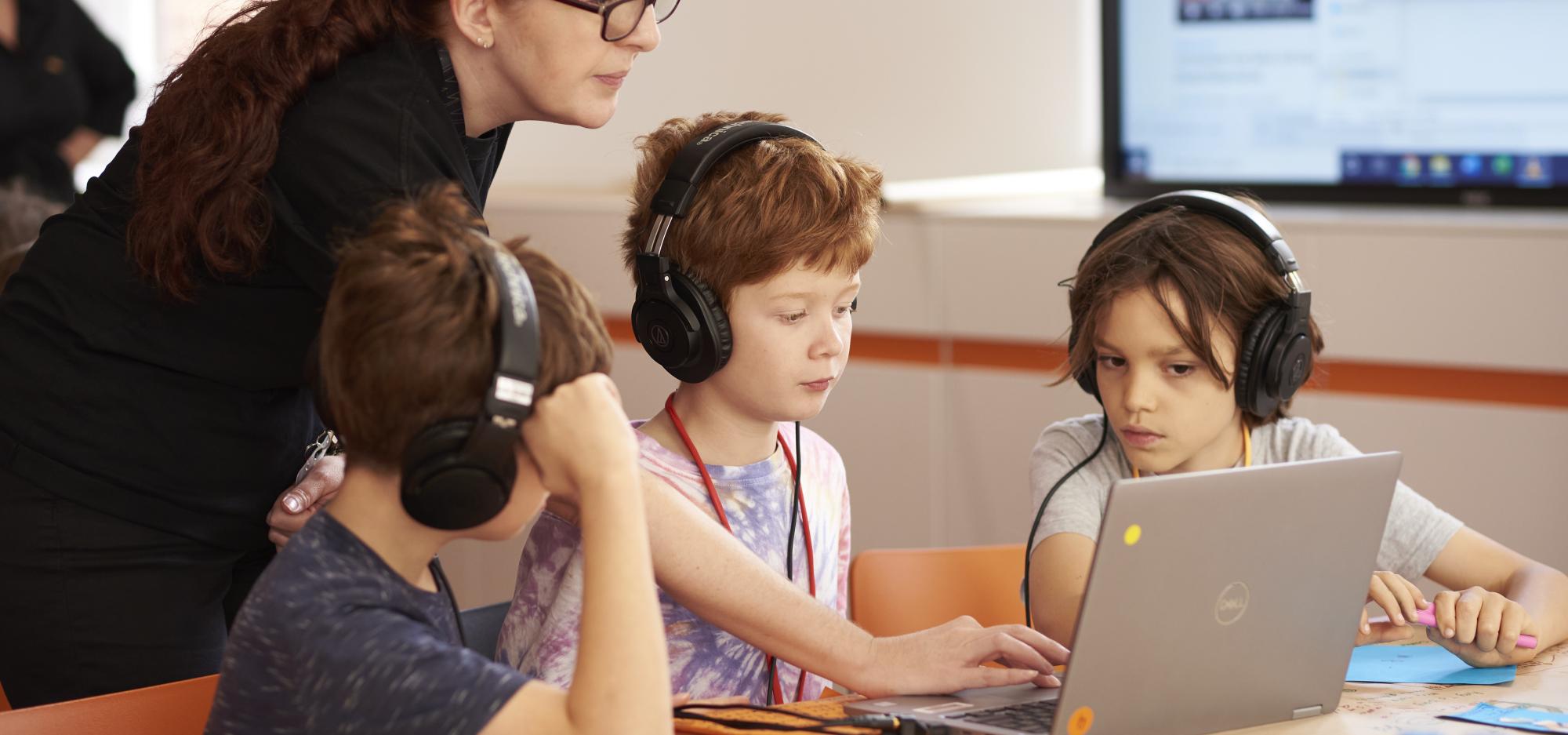 WA Museum Boola Bardip offers a range of innovative, curriculum based education programs. Choose from over seventeen facilitated programs for a unique, fun school excursion that links meaningfully to your classroom learning, or take the lead with a self-guided experience.
We welcome visitors of all abilities and aim to provide an inclusive, accessible and enjoyable experience for everyone. Visit the Everyone is included page to learn more.
COVID-19 Education Update
In line with government regulations, all excursions follow COVID-19 protocols. For more information on WA Museum's COVID-19 protocols for education click here.
1. Select
Select facilitated and self-guided programs that fit with your class syllabus using the handy curriculum filters.
Facilitated programs
Our friendly Museum Facilitators will lead your students through innovative original programming with objects and activities that are unique to WA Museum Boola Bardip.
Explore our extensive range of facilitated programs here.
There are 4 facilitated sessions available per day (two at 10am and two at 12.30pm). Each session can accommodate up to 32 students.
All facilitated programs begin at the Woodside Learning Studios opposite the Museum's main entrance, where your facilitator welcomes you and guides your full experience. Please arrive 20 minutes prior to your facilitated program booking to allow time for wayfinding, check-in, and refreshments.
Costs apply and bookings are essential. Bookings include general admission for all students and for accompanying teachers to a ratio of one adult to six students. Any additional adults will be required to pay general admission.  
Self-guided experiences
The Museum offers free self-guided experiences with bespoke resources that lead students on a journey of discovery through the Museum.
Discover the possibilities of self-guided experiences here and download the free resources prior to your visit.
Places are available Monday to Friday every half hour between 9.30am – 3pm and bookings are essential. 
*Self guided education bookings are free of charge and include general admission for those 15 and under, students 16-18 attending as part of an educational booking and accompanying teachers to a ratio of one adult to six students. Any additional adults will be required to pay general admission. 
Orientation and Professional Learning programs
WA Museum Boola Bardip offers orientation and professional learning for teachers throughout the year. Join us once a term for our Where do I start? Orientation Program, where we will step you through Boola Bardip's educational programs and take you on a tour through the Museum. Find out more about our professional learning programs and teacher familiarisation evenings here.
2. Plan
Plan your visit by identifying days and times that work for you and map out your excursion.
Download our Excursion management plan and Excursion checklist for everything you need to plan your day at the Museum.
You can bring your class, cohort, or whole year level to the Museum for an excursion. For large numbers, we recommend breaking into smaller supervised groups to rotate through Museum programs and experiences, or spreading excursions over several days.
Need some inspiration? Download our Excursion checklist for itinerary ideas or get in touch with us so that we can help you to design your day.
Planning resources
3. Book
Book your programs online and start looking forward to your visit.
Bookings are essential for all school excursions and have limited availability. We recommend booking in advance to ensure you get the time slot you want. At the time of booking you will be asked for class details and will be provided with payment options.
Book online
Bookings can be made online through the booking link found on each program page. Credit card payment is required at the time of online booking. All payments must be settled prior to the day of excursion to secure your booking, however the option for invoice is available where needed by contacting by email or phone.
Book by email or phone
Bookings and queries can be made via email and phone call. You will receive an email with an invoice and notice of tentative hold. Your booking is confirmed upon payment.
Phone | 1300 134 081
Email | education@museum.wa.gov.au
For facilitated bookings, please ensure you provide
Date of excursion
Session time/s
Program name/s
School name
Student year level
Student number (max 32 per session)
Lead teacher/individual's name, mobile number, and email
All accessibility needs for your visit