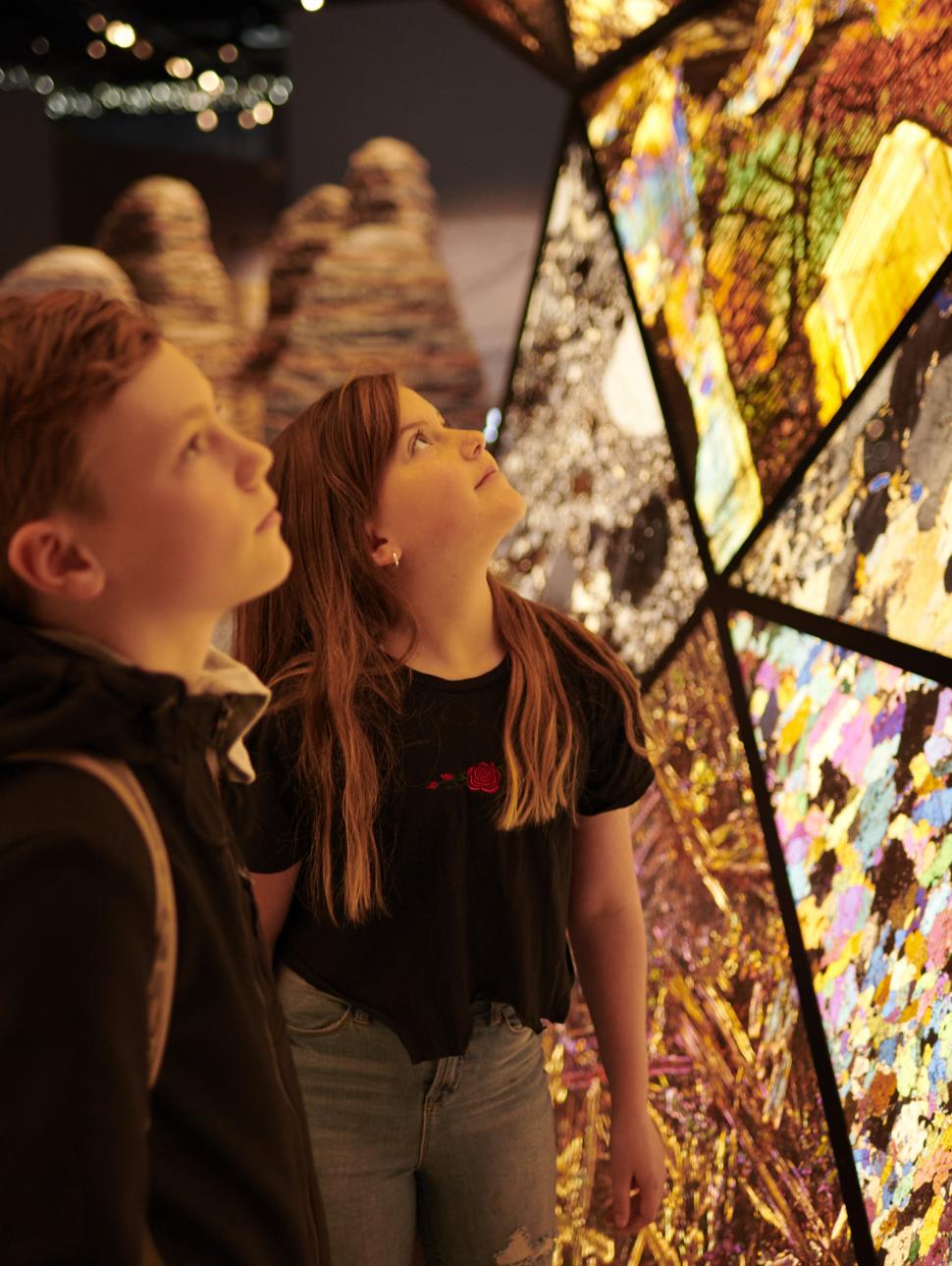 Cost
Free* | Registration required
Self-guided exploration of the permanent exhibitions at Boola Bardip allows you and your students to explore at your own pace.
Visit our Exhibitions page for more information about our permanent exhibitions.
---
Bookings
Self-guided excursions are free, and available Monday to Friday. Bookings are essential. 
Please ensure you have read the terms and conditions.
*Self-guided education bookings are free of charge and include general admission for those 15 and under, students 16-18 attending as part of an educational booking and accompanying teachers to a ratio of one adult to six students. Any additional adults will be required to pay general admission. 
---
Plan your visit
Our Planning an excursion page provides you with all the information you need to prepare for your visit, including information about transport, lunches, site maps, our Excursion Management Plan and our Certificate of Currency.
---
Self-guided resources
Enhance your self-guided Museum visit with our self-guided resources. Click on each of the below to find out more. 
Self guided trails | Year 1 - 10 
Gogo Digital Guide | Year 9 - 12 
Codebreakers for your class | Year 4 - 12 
Endangered WA Wild Babies Learning Resource | Year 3 - 10 
Making Front Page News Learning Resource | Year 3 - 12
---
Temporary Exhibitions 
WA Museum Boola Bardip often has Interstate and International temporary exhibitions that can give your class a unique stand out experience and can enhance a self-guided visit.  In 2024 exhibitions will include; Three Journeys, Moon and Ballet & Fashion. 
---
Facilitated Education Programs
WA Museum Boola Bardip also offers a number of facilitated Education Programs that tie in with curriculum links and learning outcomes. Programs can be offered in connection with Self-guided visits so that you can make the most of your excursion. Find out more about designing your visit here.