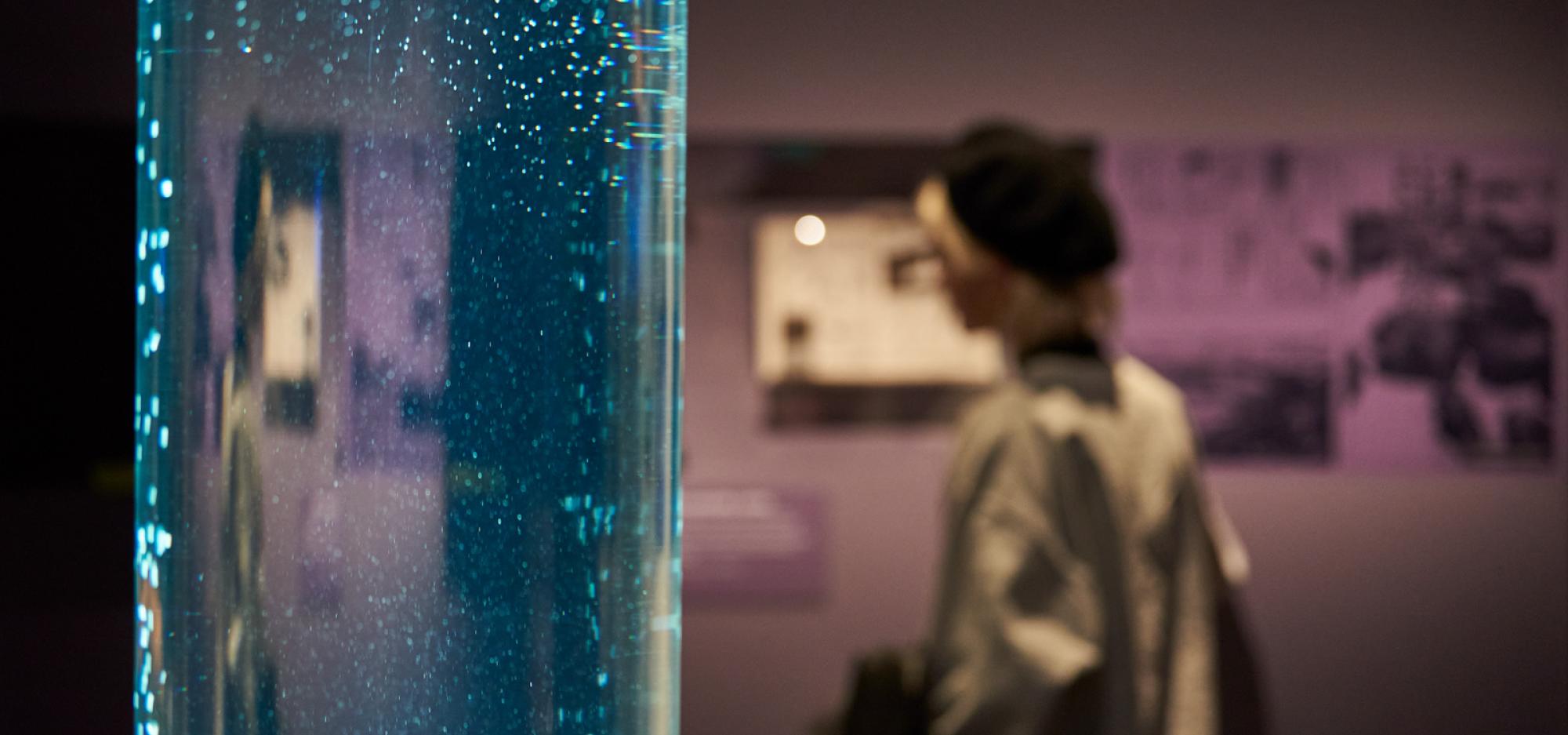 WA Museum Boola Bardip welcomes visitors of all abilities.  
We aim to provide an inclusive, accessible and enjoyable experience for everyone.
Learn more about the WA Museum's Disability Access Inclusion Plan (DAIP) review here. 
Preparing for your visit 
Avoid queues   
To minimise the time your family spends in a queue, we suggest that you buy tickets for special ticketed exhibitions online before you visit. 
Visual Supports  
Before your visit, print out the visual supports and checklist to help you develop a visual plan of your time at the Museum. This can help to structure a big day out, making it more enjoyable for everyone.
Visit Checklist – PDF [117.54 KB] 
Visual Supports – Galleries – PDF [248.92 KB] 
Visual Supports – Symbols – PDF [571.25 KB]
Visual Stories  
Written in consultation with the Autism Association of Western Australia, these Visual Stories provide a general guide for what to expect and what to do when visiting the new WA Museum Boola Bardip. The stories provide key information to help you plan your visit and make the experience more predictable.
There are two options to choose from, each representing different age groups. You can read the story online as a webpage or you can download it as a PDF document to print out.  If you are a parent or teacher, it may help to read the story with your child or student(s) a few times in the lead up to your visit and again just before you come.
Visual Stories – Child – PDF [17.04 MB] 
Visual Stories – Adult – PDF [18.2 MB]
WA Museum Boola Bardip has collaborated with the Autism Association of Western Australia to develop these inclusive supports. If you have any questions about these resources or accessing services for people with Autism, please contact the Autism Association of Western Australia.  
Sensory Maps 
Sensory Maps identify sensory-friendly spaces in the Museum — areas that tend to be quieter and less crowded, have seating and tactile engagement and activities.
Wesfarmers Gallery Ngalang Koort Boodja Wirn & Rio Tinto Gallery Innovations [PDF 2.5MB] 
Stan Perron WA Treasures & Reflections [PDF 549KB] 
Changes & Origins [PDF 1.74MB] 
Wild Life & Tianqi Lithium Gallery Connections [PDF 3.14MB] 
3 Journeys [PDF 440KB] 
 
Please note: As the Museum's building and exhibitions change, parts of these maps may not always be up to date.
Quiet times and quiet spaces  
The Museum tends to be quieter between 3pm and 5pm on weekdays during term time.  
In the main building, on levels 1, 2 and 3 there are lounge seating areas outside the galleries. The Old Gaol in the courtyard also has small rooms with seating that provide a quieter space. 
We host sensory sensitive afternoon sessions throughout the year to support people with Autism to explore and enjoy the Museum. 
Entry to the Museum  
There is ramped access to the main entrance to WA Museum Boola Bardip. This entrance faces the State Library of Western Australia.
An accessible path from parking, drop-off and public transport areas exists via the Perth Cultural Centre.
Information desk  
The information desk is located in the foyer facing the Perth Cultural Centre.
Auslan Interpreter 
Auslan interpretation is available on request for talks delivered at WA Museum Boola Bardip. Please contact reception@museum.wa.gov.au or call 1300 134 081 a minimum of five working days prior to the event if you are attending and would like the organisers to arrange Auslan interpretation.
Sensory Backpacks 
Access one of our sensory backpacks on your visit to the museum for a treasure trove of tools to both calm and stimulate a child's sensory system. Sensory Backpacks | Western Australian Museum
---
Access to and within the Museum 
WA Museum Boola Bardip Site Map – PDF [969.23 KB]
ACROD parking  
Location: Francis Street (on-street parking)  
Size of bay 9m long and 2.3m wide 
Level/Ramp access to Perth Cultural Centre from Francis Street  
Ramp access to Museum main entrance from Perth Cultural Centre closest to Beaufort Street  
Cost of parking: undercover parking until midnight, State Library of Western Australia, $2.90 per hour 
Wheelchair access  
Wheelchairs are available free of charge from the Information desk at the main entrance. We also have walking aids available for use. Call 1300 134 081 to check availability. 
There is wheelchair access to the exhibition galleries, shop, grounds and café internally and externally. Lifts providing access to exhibition galleries are suitable for wheelchair access. 
Guide & assistance dogs 
The Museum welcomes guide and assistance dogs with full access rights.
Information and audio guides
A Communication Board designed specifically for use in the Museum is available from the information desk at the main entrance.
Audio guides may be available depending on the exhibition scheduled in the Special Exhibitions Gallery. 
The Museum also has a Digital Platform available to download for free on visitors' devices or hire from the information desk. This Digital Platform is called Gogo and it provides visitors with additional stories and content about many Museum objects. 
Communication Board – PDF [855.25 KB]

---