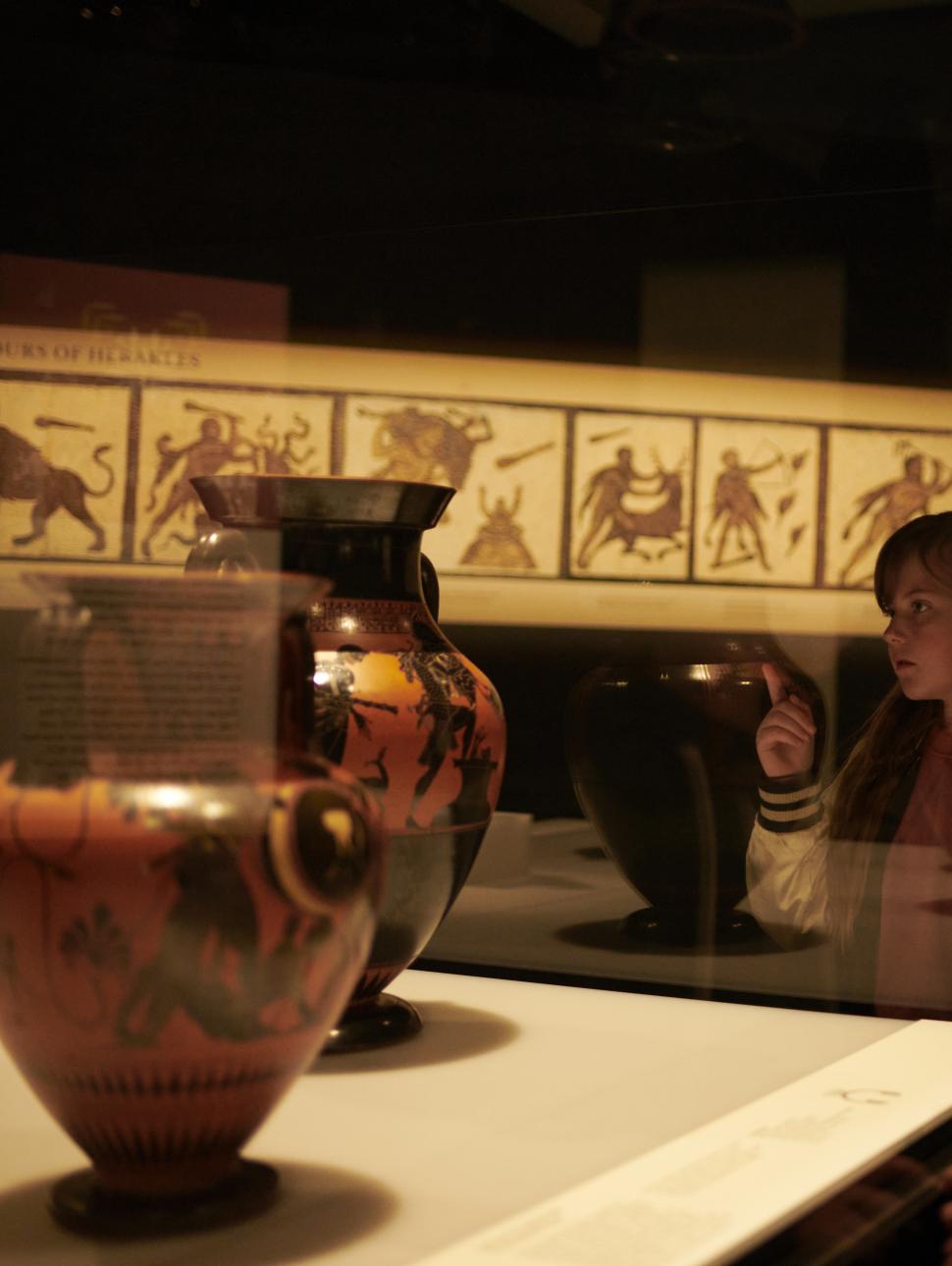 Stop Animation: The Labours of Herakles!
Cost
$90pp
One-day workshop | Ages 8+
Drop & leave holiday program 
Terrible monsters, impossible challenges and cruel betrayals all come to life as we animate the Labours of Herakles!
You might be familiar with the mythological character of Hercules, but that was the name the Romans used for him. In the original Ancient Greek stories, he was called Herakles.
This one-day workshop will meet in the Woodside Learning Studios before heading for a tour of the Museum's latest exhibition Ancient Greeks: Athletes, Warriors and Heroes where we will learn about the creativity and competitiveness of Ancient Greece.
We will then return to the Woodside Learning Studios, where we will experiment with the basic of stop-animation, inspired by the dynamic sculptures in the exhibition.
After a lunch break to refuel, it will be time to dive into your own retelling of the Labours of Herakles. Starting with storyboarding the idea, then using paper figures to filming your very own epic adventure.
At the end of the session, we will kick back, turn the lights off and watch everyone's films on the big screen.
Participants will have their projects emailed out to them within a few days of completing the workshop.
During this workshop, participants will:
Learn the basics of stop animation.
Experiment with paper-based animation techniques.
Animated one of the Labours of Herakles.
Note: This is a drop-off holiday program. All participants should arrive with a drink bottle and packed lunch as they would when going to school.
This captivating exhibition from the British Museum explores the triumphs, conquests and epic tales found throughout Ancient Greek history.