Dates
This event has now finished. Please visit
Tours & events
to see what's on at the Museum.
Sunday 5 March | 2pm – 3pm
Cost
Included in General or Exhibition Admission | Bookings essential
This event has now finished. Please visit
Tours & events
to see what's on at the Museum.
The "trickster" character archetype appears in countless fables spanning thousands of years and has become a central tenant of human storytelling.
Join an expert panel as they discuss their interpretation of the Cheshire Cat as the trickster in Alice's Adventures In Wonderland and the necessity of mischief while tracing examples of the archetype through international folklore, classic literature, into the modern world of film, the internet and politics.​
Meet our speakers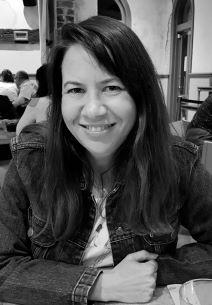 Sasha Wasley was born and raised in Perth, WA. She holds a PhD in feminist literature and loves nature, Alice in Wonderland and puns. Sasha has a passion for the wild Australian landscape and getting obsessive over the meaning of banal conversations and events. She writes an Instagram series called Tales of Everyday Feminism.
Her debut novel was published in 2015 and she now has 14 published novels in the world. She also writes middle grade books under the pen name Ash Harrier about her own curious Alice: The Alice England Mysteries. Sasha is an advocate for literacy and creative writing, and is a WA Ambassador for the Books in Homes Australia charity, promoting early book ownership for life success.
Sasha has delivered a number of successful and compelling talks at Half Mad Bar, investigating the lesser known aspects of Lewis Carroll and the cultural phenomenon of Alice in Wonderland.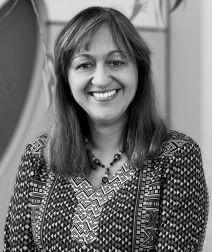 Rashida Murphy lives in Perth with a talkative cat and a patient husband. She has a PhD in Writing from Edith Cowan University and several postgraduate qualifications including certificates and diplomas she doesn't remember signing up for. She is however, the author of a novel, a short story collection, and several poems and essays in journals and anthologies. Mostly Rashida works as a tutor, mentor and writer but spends way too much time wondering if she can train the cat to stop shedding. She likes Alice and can totally relate to the way the Queen of Hearts would like to do away with heads altogether. Rashida believes that growing up multilingual has damaged her for life because she's constantly trying to find the Hindi, Urdu and Gujarati equivalents for words like 'trickster' and 'wonderland.'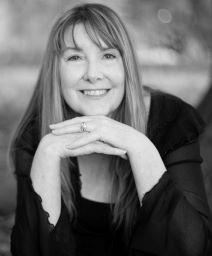 Katrina Kell lives in Boorloo (Perth), WA. She has a PhD in Comparative Literature (Creative Writing), and loves interrogating the myths that inspire her fictional novels. She is a descendent of the ancient Liddell family from the wild and shadowy Scottish Borders. And like Alice Liddell, Lewis Carroll's inspiration for Alice in Wonderland, she frequently peers through a looking glass searching for stories in cob-webbed corners. Katrina is the award-winning author of two young adult novels. In 2020, she was the winner of an Australian Society of Authors Award Mentorship for her unpublished novel manuscript inspired by the myths and untold histories of Melbourne's infamous nude painting Chloé. She loves discussing her writing and research at festivals and conferences, both nationally and internationally, most recently in Spain and Ireland.
---
Other Wonderland Exhibition talks
Exhibition talks present the opportunity for a deeper dive into the ideas and concepts behind Wonderland's interactive exhibition. Discover more talks in this series: 
Saturday 17 December | Designing Wonderland with Chris Harris
Sunday 2 April | RTRFM Movie Squad talk Wonderland
---
City of Perth free parking 
For weekends -
City of Perth parking is free for three hours on the weekend, the State Library parking at 15 Francis Street, Northbridge is the closest to the WA Museum Boola Bardip.
Related exhibitions
Fall down the rabbit hole on a journey like no other in this immersive exhibition that celebrates the timeless stories of Lewis Carroll. The more curious you are, the more you'll discover.