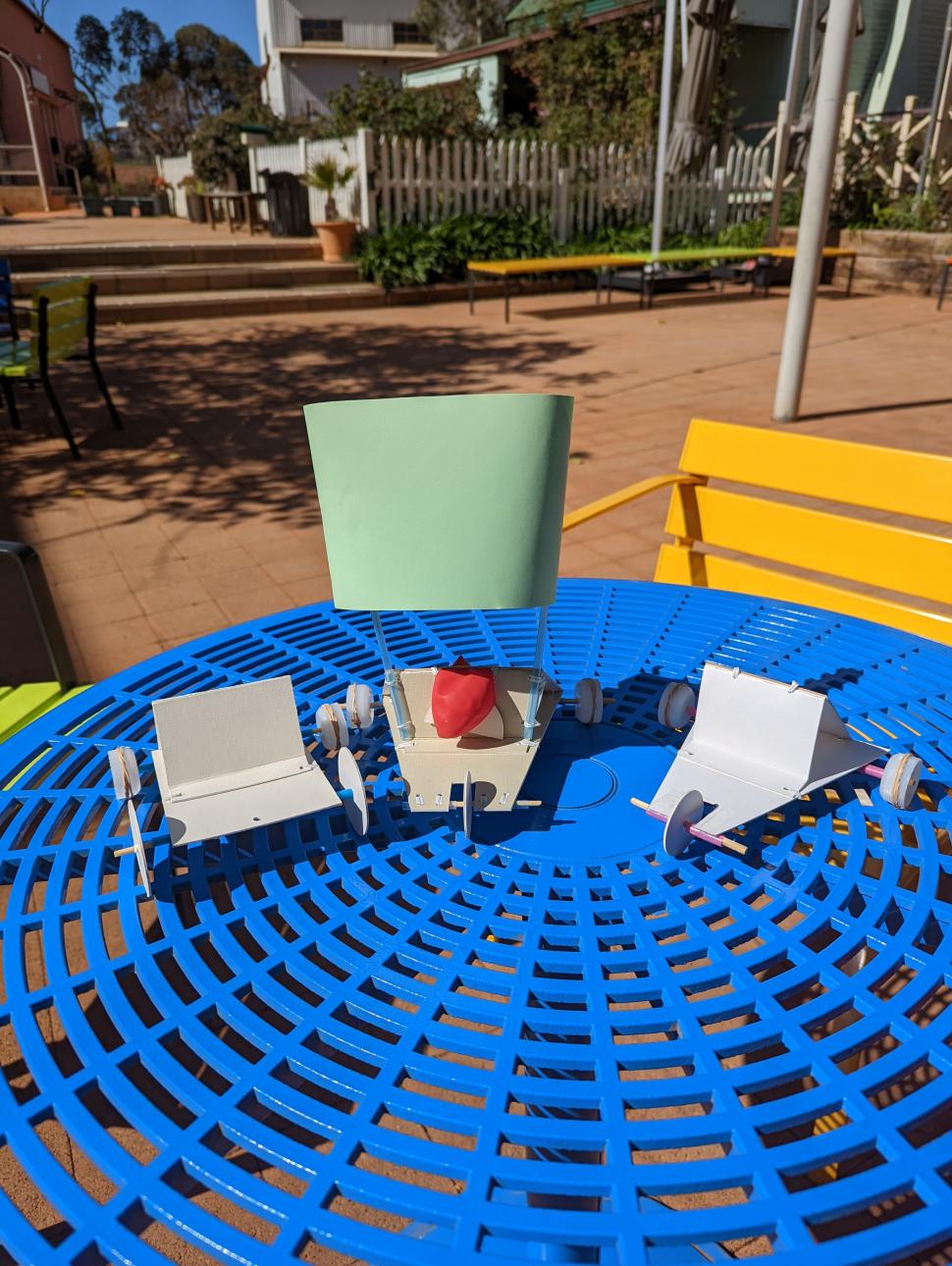 Cost
Free | Bookings Essential
This program is recommended for children aged 8 and above. However, younger children are welcome to participate with adult help.
Discover how to build and power your own miniature car using creative sustainable solutions.
Using recycled materials, build a vehicle, then as a 'bush mechanic' use an alternative means to power your vehicle to get from point A to point B.