Books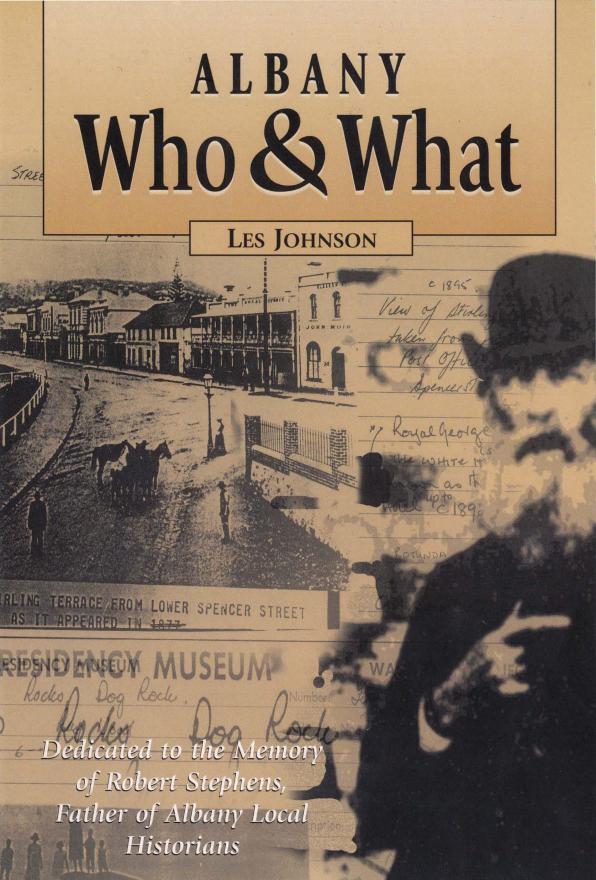 Albany Who & What
Discover the history behind some of the names in the Albany districts of Western Australia, including streets and local landmarks, in Albany Who & What. Author Les Johnson was an ABC reporter for over 30 years. His radio series on the first of the great Australian-New Zealand troop convoys in the war of 1914-1918 won an inaugural WA Premier's History Award in 1993, and his prolific output included countless published articles, papers and several books.
© Les Johnson, 2001. Reproduced with the permission of the family of Les Johnson.
Download Albany Who & What [PDF]
[PDF 19.91MB]
Lighthouses of Albany
Lighthouses of Albany explores the history of the Breaksea Island, Point King and Eclipse Island lighthouses, with personal accounts and photographs. The author Stan Austin spent thirteen years, during and after World War II, carrying supplies in his 30ft yacht Kestrel to the people who lived on the lighthouse island of Eclipse and also to Breaksea Island. He retired from the run in the 1950s.
© Stan Austin 2004. Reproduced with the permission of the family of Stan Austin.
Download Lighthouses of Albany [PDF] 
[PDF 24.48MB]
Videos
About the Amity
Explore the Amity in this video with WA Museum Honorary Research Associate Malcolm Traill, or listen to the story of Amity's perilous journey.