Immigration Stories Education Resources
These resources are tailored to the WA Maritime Museum facilitated education program Immigration Stories. Visit the Immigration Stories webpage to learn more about the program and make a booking enquiry.
In Fremantle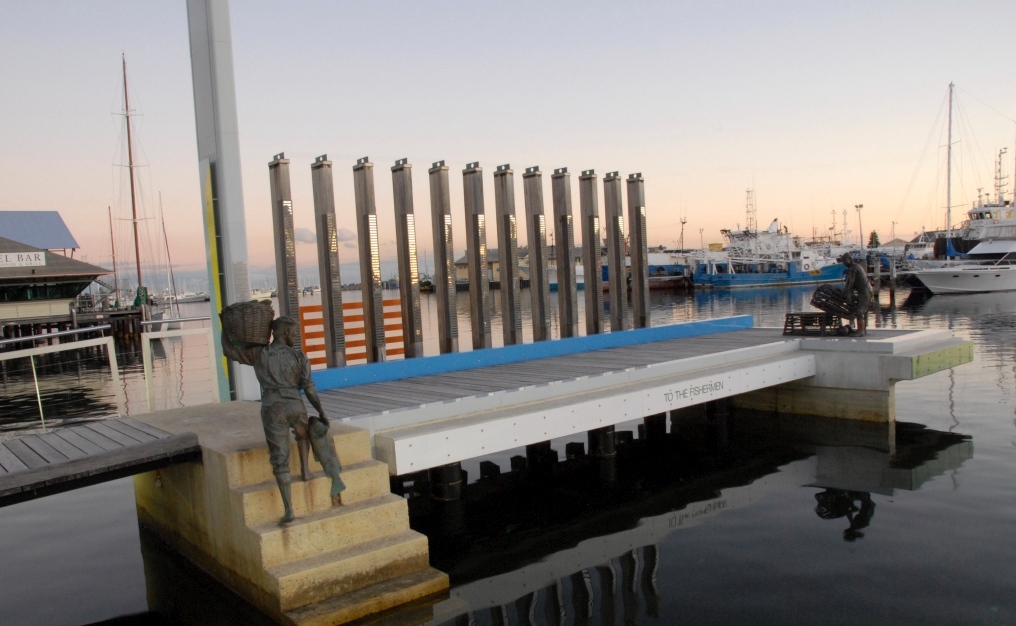 While in Fremantle, you might like to extend your excursion with the following suggestions:
A 45 minute self-guided precinct walking trail linked to Immigration Stories has been created that takes place outside the Museum and nearby Victoria Quay. Your students will:

Find some of migrants featured in Immigration Stories on the Welcome Walls
Consider the changes that have occurred in the Harbour and the surrounding landscape
Visit statues linked to CY O'Connor and migration to Fremantle and reflect on why they are there
Download the trail and print one per group leader
As Victoria Quay is part of Fremantle Ports you can view their emergency plan here
After your excursion, explore the Welcome Walls and find the panels of the migrants that were talked about in the program:

Maria Iannello – 47;
Ilona and Frank Hrubos – 110;
Stephen Anstey – 22;
Peters Family – 330.
Find out more (Click on Search Names)
You may also like to research some other stories online and find their panels OR ask students to find out if they have any relatives or friends on the Welcome Walls.
Take students down to Fremantle Fishing Boat Harbour:

Visit the sculpture 'To the Fishermen - The Jetty', which was erected in honour of the men who pioneered the fishing industry in Fremantle. The memorial consists of two sculptures and 12 timber columns with the names of 608 fishermen on bronze plaques attached. Reflect on the contributions made by these fishermen and their families in establishing the industry.
Consider the success of the main Fish and Chip restaurants, and the hard work and dedication of the migrant families that  established these businesses.
 

Stroll down the Cappuccino Strip (South Terrace) and take note of the signs of multiculturalism seen in this area (eg businesses, restaurants etc). Make a record of the different cultural groups represented, and discuss the challenges and contributions made by the migrants that created these influences.
 
Visit the Fremantle Port and view the many sheds that still remain from the time of early immigration, as well as the later 1960s passenger terminal.  Walk along the harbour and watch the ships coming in and out and discuss what it would have been like to arrive here by ship before the harbour was mostly taken up by cargo and cruise ships. Then imagine that this was the first view of their new homeland for many immigrants to Australia. What do you think their impressions might have been? More info
 
Find the Fremantle Ports building and find the C.Y.O'Connor statue to read more about his contributions to WA on the plaques below the statue.
---
Post-visit Activities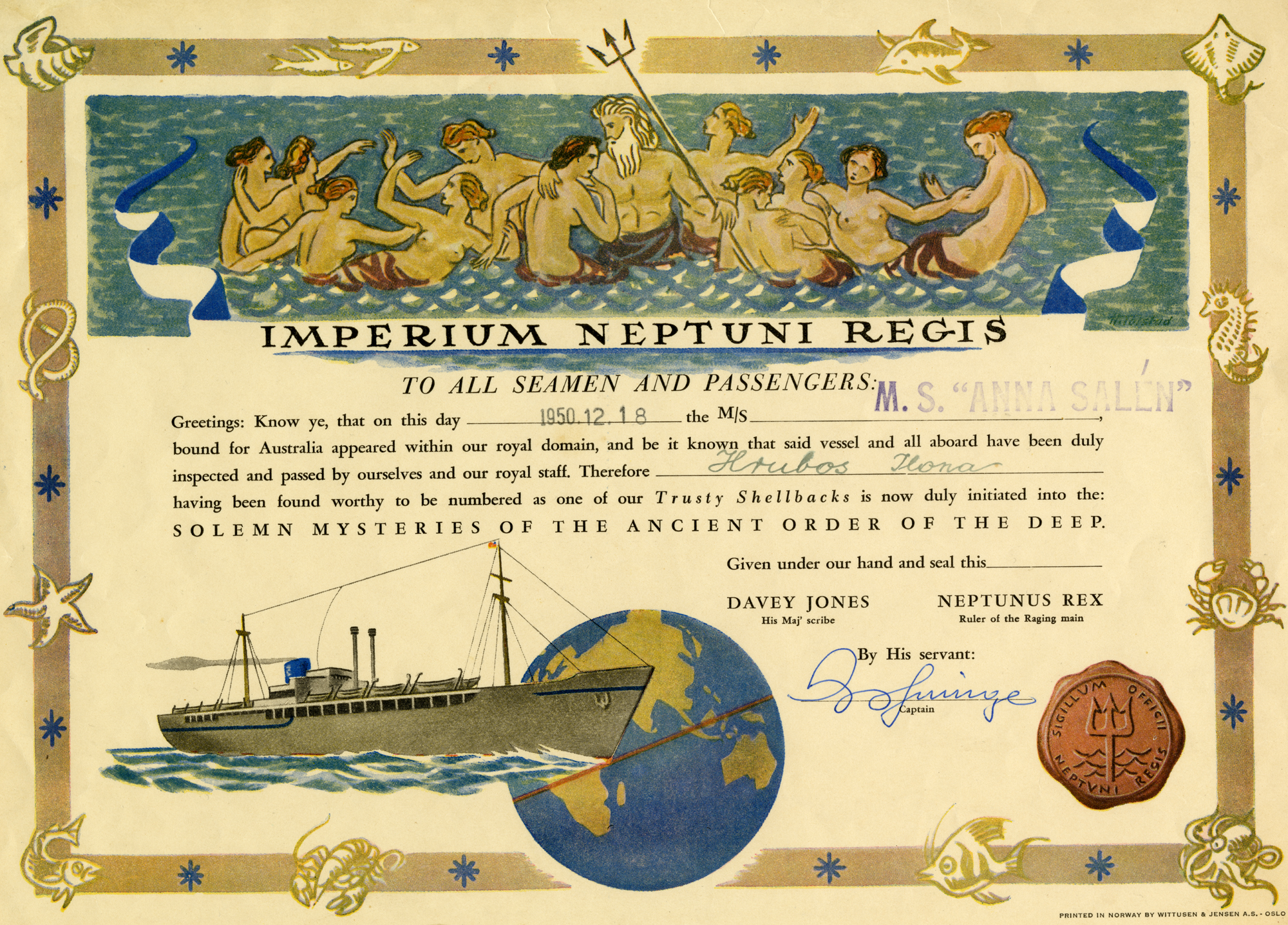 It is recommended that the migrants featured in the program aren't revealed until after the program to allow for an element of surprise during the program.
Using the attached summaries of the stories and objects that were seen today, try some of the following activities:

Use the list of each person's objects and sort them into categories using charts or Venn diagrams eg photos, sentimental objects, practical objects, work-related objects, immigration documents, etc. What category of object is the most common?  
For some of the most interesting objects on the lists, have a more in-depth discussion about the meaning of the objects and the stories that they tell. Then, write at least one question for each one.  What would you like to know about that object? How could you find out the answer?
Look at the source references for each object. Create a list of all the places that the objects and documents were obtained from eg libraries, donations, etc. For the objects that have no source information, talk about where or how the Museum may have possibly obtained that object.
The objects that students looked at in the Museum activities were specially-designed props, scanned original documents or photos or items purchased from antique stores to closely replicate the original items. When studying history, how important is it to look at real/original objects? Discuss the importance of authenticity when studying historical sources.
 

Some of the people whose stories were featured in the Museum activities have more information online.  Visit the WA Museum's website and search for Stories from Shore, Stories from the Sea. Look up C.Y.O'Connor and Yasukichi Murakami on the Australian Dictionary of Biography. Use these stories as inspiration to create an oral history narrated from a first person perspective and create a recording or a performance for these people.
 
View these videos of Stephen Anstey and discuss the following:

The Ten Pound Pom Migrant Experience [external link]:

What were some of the reasons that the 'Ten Pound Pom' scheme appealed to Stephen and his family? Compare the reasons that Stephen's family came to the reasons that some of the other migrants you studies came to WA. Consider them in terms of 'push' versus 'pull' factors.
Describe some of the memories that Stephen experienced on his journey. What made it so exciting for him? Compare this to the journey that may have been experienced by the other migrants studied at the Museum. What things influence how a person experiences their journey?
Describe Stephen's initial experiences at school and compare them to what Nonja (or other child migrants) may have experienced when they first went to school.

Packing for a Voyage to a New Country [external link]:

What factors influenced Stephen's choices for the things that he brought with him? Why do you think he kept these things? Have you even kept any sentimental items from a significant time in your life? Were most of Stephen's things practical or sentimental? How would a child's packed bag differ from an adult's packed bag?
If you were moving to a new country, what would you bring with you on your journey and why? What might you have to leave behind and how would that make you feel?
---
At School – Classroom Activities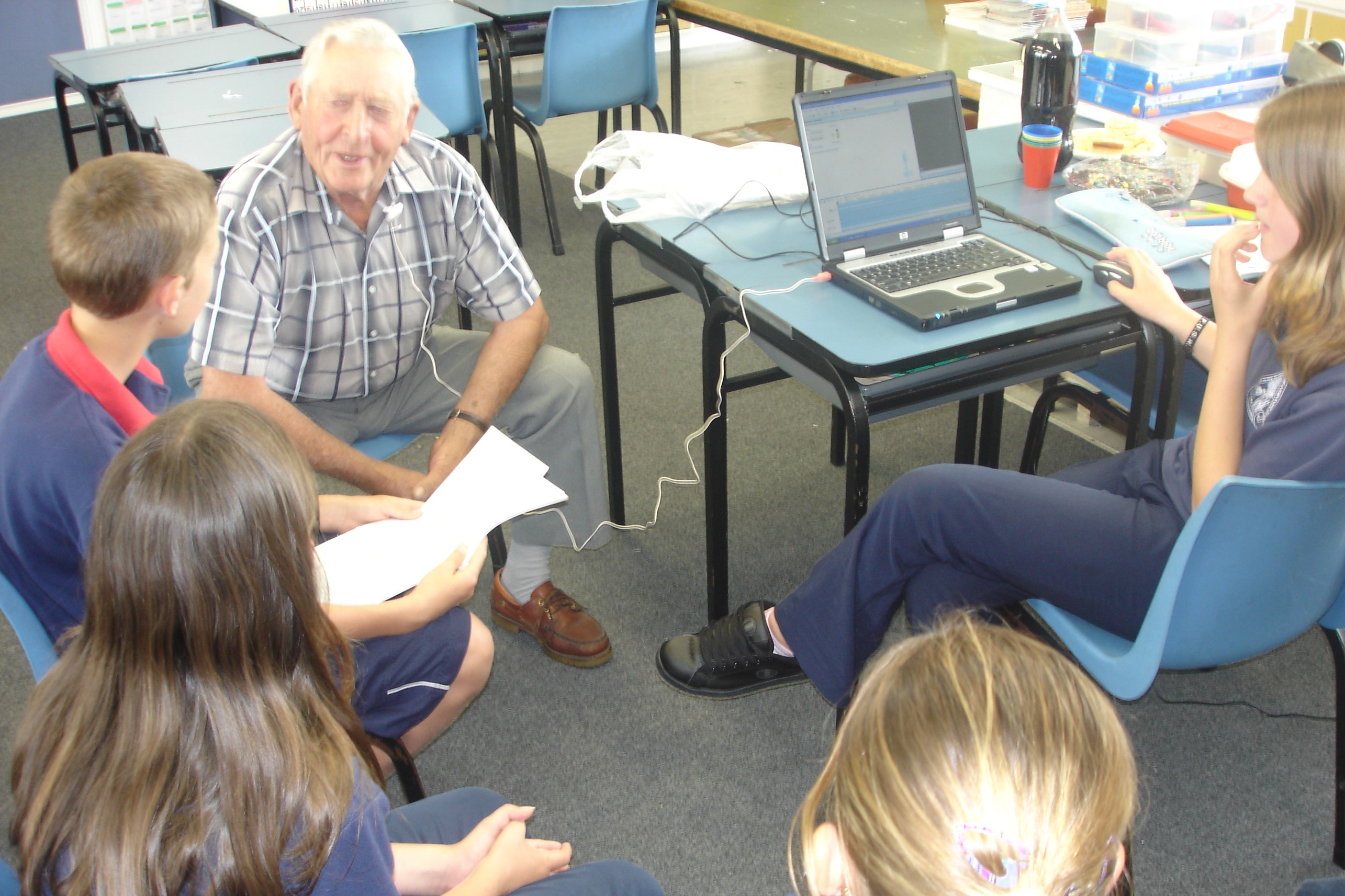 Following are some suggested activities for exploring the topic of immigration.
Immigration Timeline: Research the varied Australian immigration policies over time, and summarise them on a timeline that can be displayed in the classroom.
 
Family Tree:  Create a simple family tree, detailing names and nations of origin of at least three generations of their family. Record these countries of origin in a table, graph or pie chart to capture the diversity of class members' heritage. Locate countries of origin on a world map to see the distribution of student heritage.
 
Persuasive creation: In your web browser, find some of the immigration posters used to persuade new immigrants to come to Australia. Analyse their effectiveness, then either create a poster of your own, or write a newspaper article enticing new migrants to immigrate.
 
Oral History Project: Select an immigrant (relative, family friend, teacher etc.) and interview them on their migration experiences. Brainstorm suitable interview questions first with the whole class or in small groups. Record your interview with them and then transcribe their story into a booklet keepsake that can be given to them. Include copies of any photos or images they contribute to the project.
 
Suitcase Stories: (Pair this with 'Oral History' above) Design and create a suitcase for a migrant that they have researched/interviewed, or for themselves (imagining they are moving to a new country), and fill it with items to reflect their journey to their new country. Why do objects hold such special significance for immigrants? (eg keep sake, love, personal/family/cultural identity, monetary value). What items would be brought to remind them of home, and to prepare them in their new country? Create a museum display in the classroom of everyone's 'Suitcase Stories'.
 
Dictation Test: Research the concept of the dictation test that allowed the Immigration Restriction Act 1901 to be implemented. Dictate a chosen passage to the class, or have them pair up and test each other. Have students reflect on whether they would have passed the test and been allowed to migrate to Australia. Have them reflect on whether they found the test a fair process, and how it may have impacted on test participants. 
 
Welcome to Australia: Create a 'Welcome to Australia' pack for new migrants. Create it as a poster, collage or physical kit.  What do you think they would like to receive? What do you think they should receive to familiarize themselves with their new country?
 
Multicultural Menu: Host an international food day, where students share food (and music – Teacher/students can create a Spotify playlist) from either their own heritage, or from a chosen cultural group. Be sure to discuss the 'food landscape' that existed for these cultural groups and how they had to adapt to 'Australian' food and the challenge of accessing their traditional food groups (eg Chinese and Italian market gardeners introducing new fruits and vegetables, importing Mediterranean staples of olives, oils, wines,  the anglicising of Chinese food for the Australian palate).
 
Immigration Board Game: Create a board game that features migrant or refugee stories. Invent the rules of the game, its layout, and the stops on the on the board which reflect the motivations, government policies, challenges, and experiences of your migrants. Give the game a creative name and then host a 'games day' where students can play (and judge!) each other's games.
 
Creative writing: After researching stories of migration, write a fictional story or letter from the point of view of a child migrant or refugee about having to leave their home. How does the main character feel about moving away? Are they scared, excited, bewildered? Are they alone or with family? What did they take with them, and what happened when they arrived at their new destination? Has anyone or anything important been left behind? Will they ever be reunited?
 
Artistic endeavor: Create an artwork, song or poem reflecting on the experiences of migrants leaving their home and arriving in a strange new land, and facing new challenges. Possible responses include: fear; worry; hope; excitement; sadness; loss; joy; adventure.
Scootle: Search the Scootle website by the Australian Curriculum descriptor codes for more ideas:(ACHASSK136)(ACHASSK137).
---
Attachments
You can download information and resources for Immigration Stories via the links below:
Immigration Stories Teacher Resource (PDF version of this web page)
Immigration Stories Victoria Quay Walking Trail