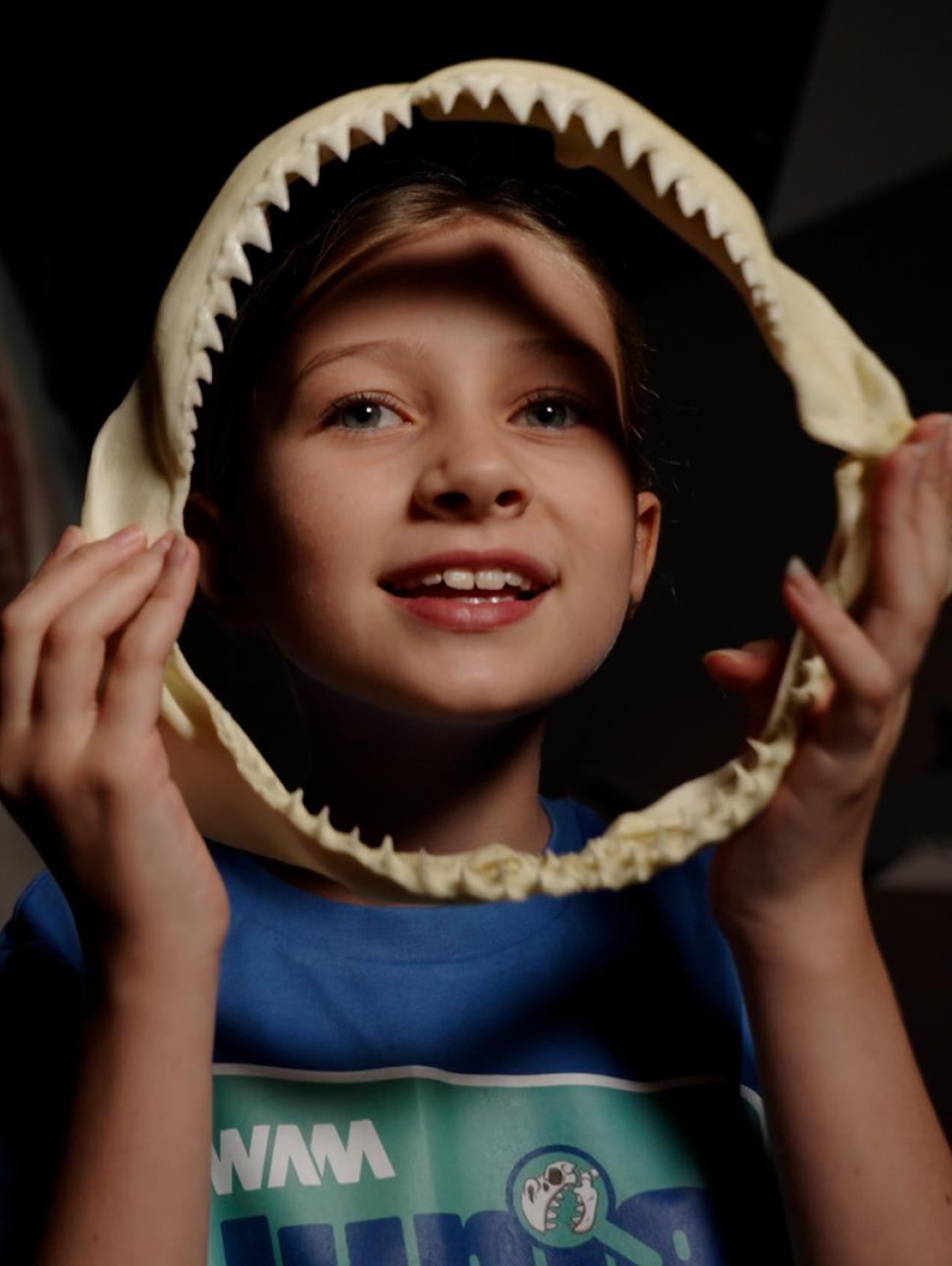 Dates
Saturday 1 July – Sunday 16 July | 10am – 2pm
Cost
Free | Drop-in Activity 
WA Maritime Museum admission fees apply
This event takes place throughout the Museum
Bookings essential for groups of 10+
Contact 1300 134 081 to book.
Get ready for an awe-inspiring experience this July school holidays at Maritime Museum, as we celebrate the biggest marine mega-fauna and monster sized creatures of the prehistoric deep.
As sea monsters take over the Museum, drop in and stay for plenty of fun filled activities around these fascinating creatures of the past!
Decorate your own mosasaur snapping skull to create a 'jaw'-esome sea monster or a marine maze-monster – watch out for your hands!!
If you're an adventure enthusiast, prepare to embark on an exciting exploration as we offer a couple of fantastic journeys for you!
Learn about prehistoric marine reptiles through the Sea Monsters activity sheets.

Play hide-and-seek through our galleries with our miniature

LEGO® marine adventurers who are on the hunt for something big in The Maritime Monster Mystery trail.

Join our four junior

palaeontologists 

on a video journey as they explore behind the scenes at the Museum to uncover the science behind finding fossils in WA.  

Explore the ancient seas where prehistoric marine reptiles roam in our digital screen interactive, and discover which of these large animals have survived through to the modern day.
What are you waiting for? Dive into school holidays fun at the Museum! 
Related exhibitions
Millions of years ago while dinosaurs ruled the land, giant reptiles over 20 metres long hunted the depths of the sea – and they're coming back to life at the WA Maritime Museum.