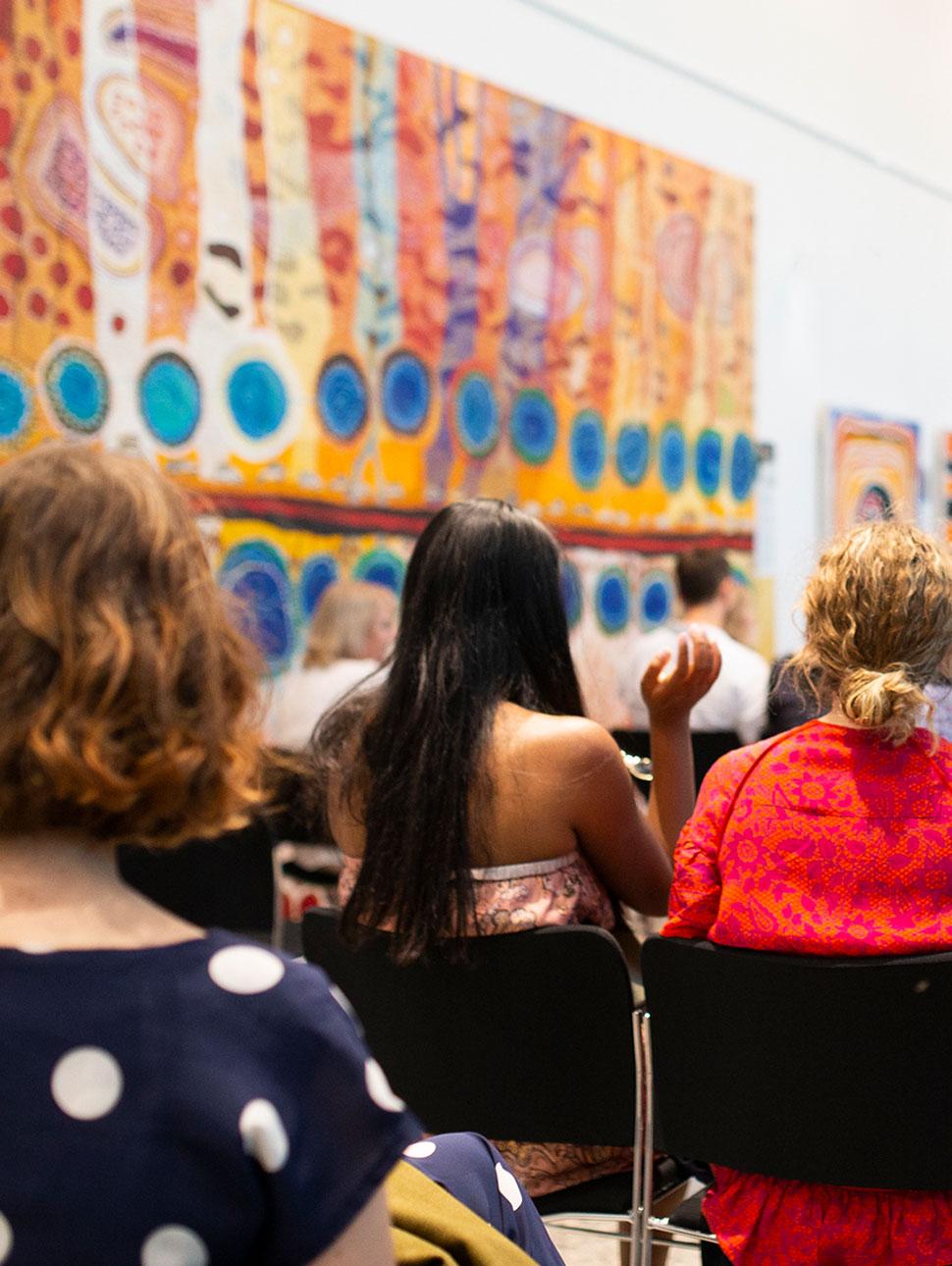 1.2 Race and the Politics of Feminism
Dates
Thursday 14 January 2021 | 6.30pm - 9pm
1.2 Race and the Politics of Feminism
Facilitator: Sisonke Msimang.
Panellists: Dr Anne Aly MP, Noelle Martin, Dr Hannah McGlade.
---
In Conversation is a facilitated panel discussion that unpacks issues with interest through personal experiences and revealing self-examination.
Feminism is under the spotlight in the Museum's opening season, with our second event discussing race and the politics of feminism.
A safe place for compelling conversations; challenge your thinking and broaden your perspectives.
Entry is from 6.30pm for a 7pm start. Your ticket includes after-hours access to the Museum's opening special exhibition, Songlines: Tracking the Seven Sisters, which can be viewed both before and after the discussion.
A licensed bar is available throughout the event.
---
Plan a visit
Date: Thursday 14 January
Location: Special Exhibitions Gallery, WA Museum Boola Bardip
Doors: 6.30pm
Panel discussion: 7pm – 8pm
Drinks, view Songlines: Until 9pm
Price: $18pp ($10 concession). Licensed bar.
Bookings recommended. Walk-ups available until capacity is reached.
The line-up of speakers for In Conversation events may change. Where possible, changes will be communicated to ticket holders in advance.
Race and the Politics of Feminism is the second event for In Conversation Season 1: Me too? Conversations on Feminism.
Past In Conversation Season 1 events:
1.1 Standing Up, Speaking Out (Thursday 10 December — sold out!)
Upcoming In Conversation Season 1 events:
1.3 The Unmentionables (Thursday 11 February)
1.4 Riding the Waves (Thursday 11 March)
---