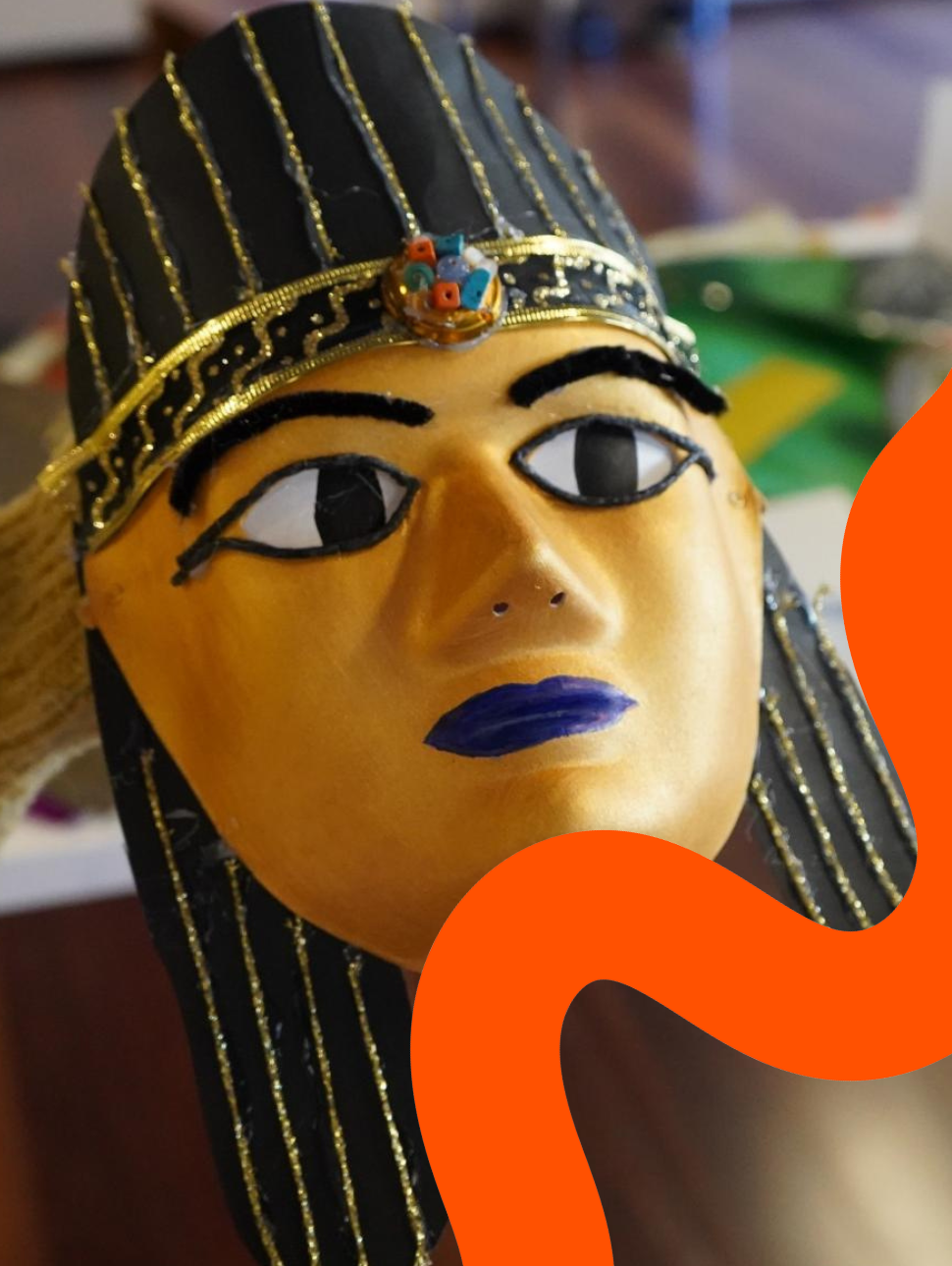 Art v Science: Egyptian Mask Making
Dates
This event has now finished. Please visit
Tours & events
to see what's on at the Museum.
Tuesday 26 September | 10am - 1pm 
Drop and leave program
Cost
$45 per participant
Ages
Developed for children aged 8 to 12 years old
Registration
Please arrive at 9.45am to complete participant registration and consent details.
Essential information before you book
This event has now finished. Please visit
Tours & events
to see what's on at the Museum.
Unleash your creativity and step back in time to ancient Egypt with Egyptian Mask Making - the ultimate program for those fascinated by the art and culture of ancient Egypt!
Through an exploration of different materials, colours and textures develop your skills as an artist to create and make your own beautiful and unique Egyptian-inspired mask to take home.
During this workshop, participants will:
Take a peek at the Discovering Ancient Egypt exhibition.

Find out about the process of Egyptian mummification.

Create an Egyptian inspired mask and your own amulet to take home.
Participant reviews
"I think this program lets our creativity run wild. We got to learn about our past and we got to have fun. We were free to design our masks and scarabs."

"It was creative and fun and I learnt a lot of new things and it's a good place to bring your friends."

"It was really fun but challenging and I made lots of friends."
---
Drop and leave programs
Drop and leave programs enable juniors to experience the Museum independently, discover and learn something new in an area of interest and access materials and resources that would not normally be available at home. All programs are managed and monitored by our experienced Learning and Engagement staff.
Related exhibitions
Journey along the Nile to unravel the mysteries of ancient Egypt with the must-see exhibition.