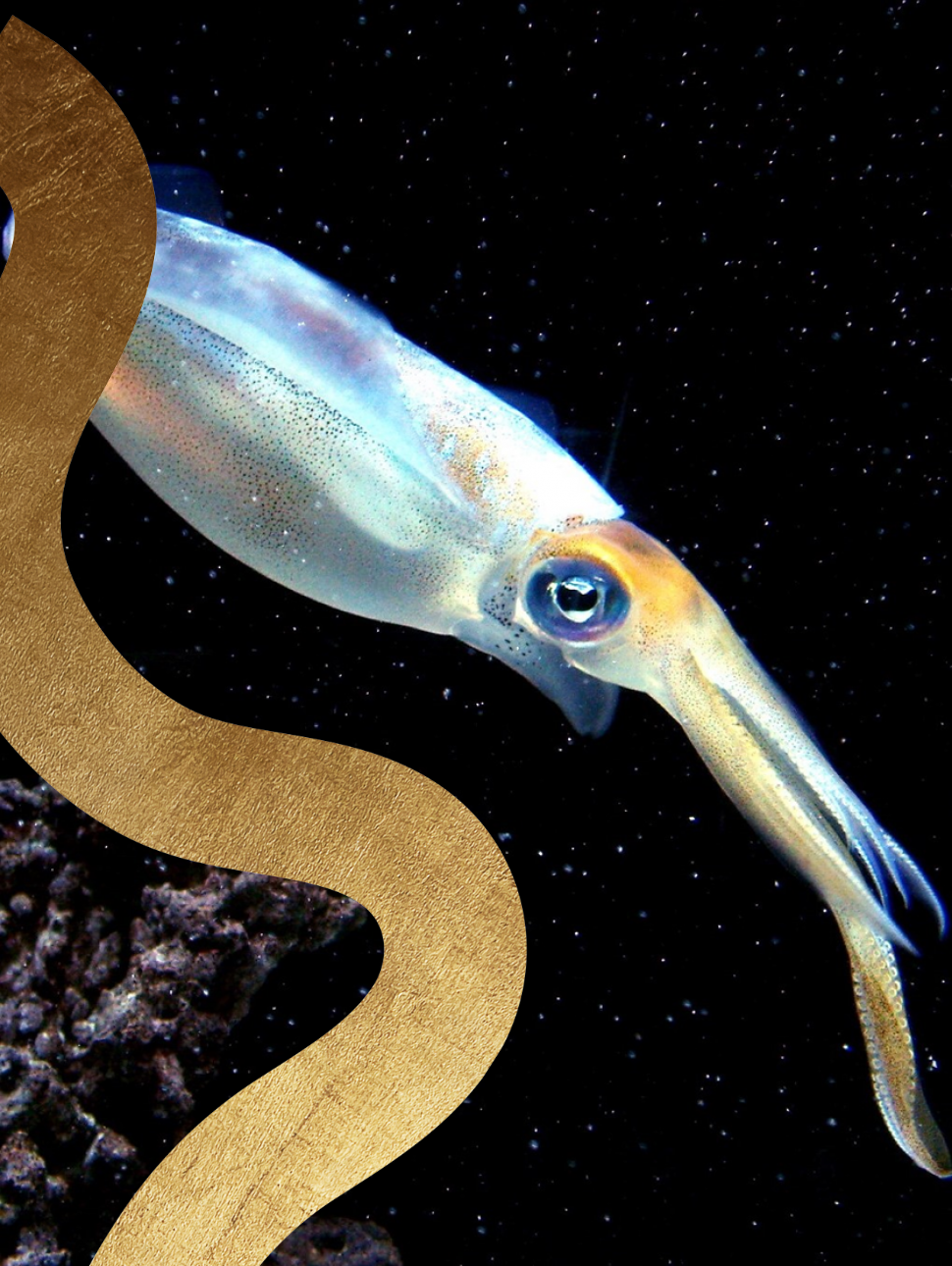 Egyptian Squid Dissection
Dates
Tuesday 3 October | 10am - 1pm
Drop and leave program
Cost
$45 per participant
Ages
Developed for children aged 8 to 12 years old
Registration
Please arrive at 9.45am to complete participant registration and consent details.
Essential information before you book
Unearth squid's secrets Egyptian-style as you explore their inner workings through dissection and craft your own ancient ink masterpiece.
With gloves on and tools in hand, you'll discover how squid function from the inside out unveiling their hidden mysteries, just like how archaeologists unearth ancient treasures. Get ready for an unforgettable adventure that combines science, art and history!
Through safe and simple dissection techniques, explore the internal features of this intriguing cephalopod and uncover some amazing adaptations used for its survival. Then, using one of the products of these adaptations - squid ink, follow in the footsteps of Ancient Egyptian scribes and hieroglyphics to create your cartouche to take home.
During this workshop, participants will:
Under guidance, respectfully and carefully dissect a squid

Observe and discuss the role of science, art and history in helping to record the natural world

Use squid ink to produce a piece of Egyptian writing
Please note under strict guidance participants will be using the following:
Scissors

Dissecting scalpel

Dissecting trays
 The following protective equipment will also be provided:
Safety glasses

Aprons

Latex free gloves
We only use high-quality specimens sourced from ethical suppliers.
---
Drop and leave programs
Drop and leave programs enable juniors to experience the Museum independently, discover and learn something new in an area of interest and access materials and resources that would not normally be available at home. All programs are managed and monitored by our experienced Learning and Engagement.
Related exhibitions
Journey along the Nile to unravel the mysteries of ancient Egypt with the must-see exhibition.