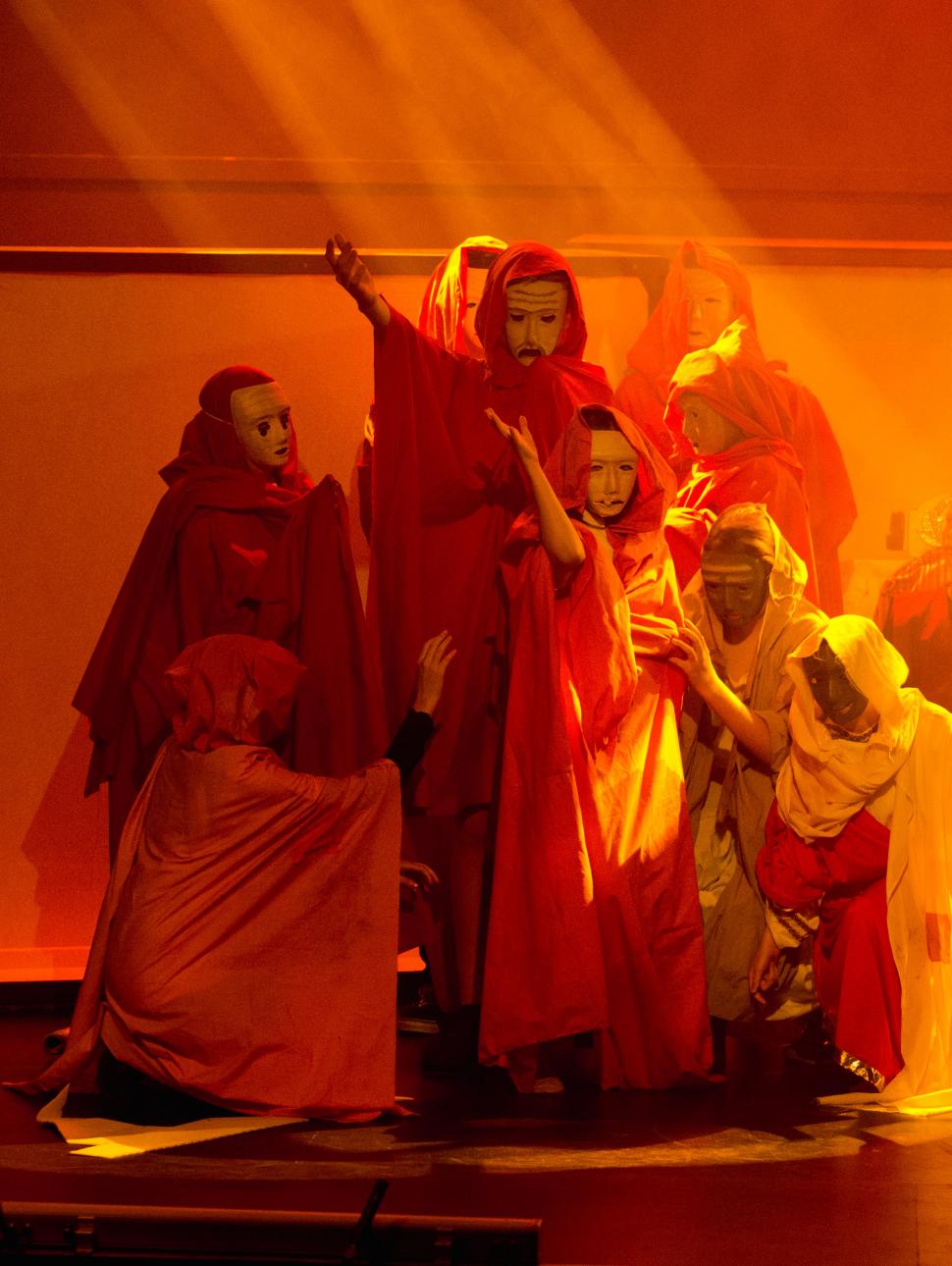 Greek Theatre
Cost
$90 per participant
One-day workshop | Ages 8 - 12
Drop & leave holiday program
Calling on all poets, performers and playwrights!  
This holiday, we're taking to the stage, pulling back the curtains and giving the performance of a lifetime as we explore the wonders of Ancient Greek Theatre. 
This one-day workshop starts with a tour of the Museum's latest exhibition Ancient Greeks: Athletes, Warriors and Heroes where we will learn about the creativity and competitiveness of Ancient Greece.  
Then back in the Learning Studios we will come together as a theatre troupe and explore traditional and contemporary performance exercises that challenge, stretch and strengthen our performance powers. 
During this workshop, participants will:  
Explore the Museum's latest exhibition, Ancient Greeks: Athletes, Warriors and Heroes.
Take part in a wide range of theatre-based activities linked to tales from Ancient Greece. 
Adapt scenes from The Odyssey as mini-performances. 
---
If you register for a tour, program or event, general entry is included in your booking.
This captivating exhibition from the British Museum explores the triumphs, conquests and epic tales found throughout Ancient Greek history.