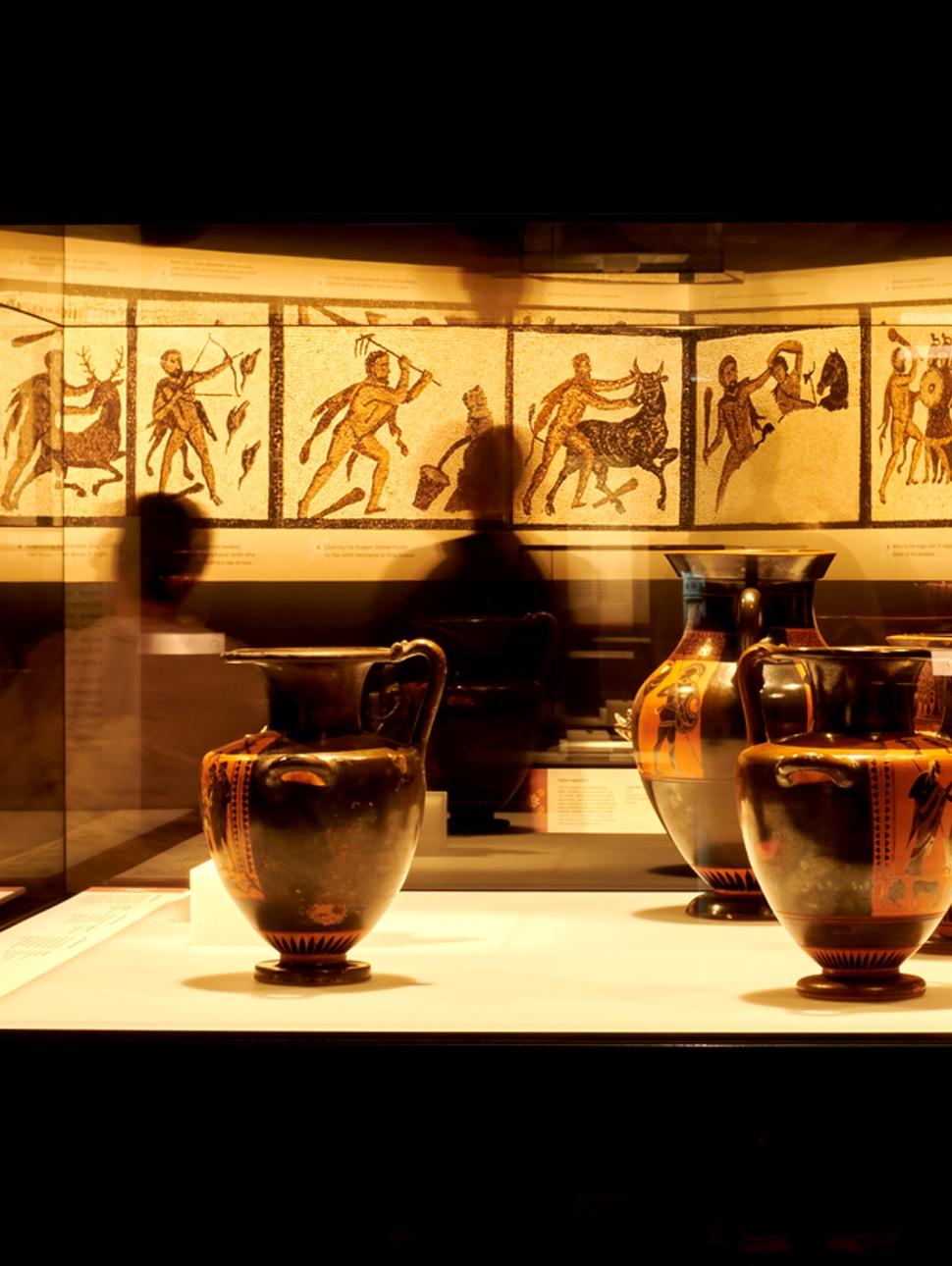 Museum Nights: Thank Zeus it's Friday!
Cost
Standard | $40
Concession | $37.50
Junior | $30
Your ticket includes after-hours access, entry to Ancient Greeks: Athletes, Warriors and Heroes and a drink on arrival with Greek grazing plates.

MUSEUM NIGHTS
Introducing Museum Nights, an after-hours experience where you can explore the Museum as the sun goes down!
Curated just for Members, these nights are the perfect opportunity to catch up with friends, family or colleagues or unwind at the end of the week.
Museum Nights features specialty drinks and curated food, fascinating presentations and talks, local talents, performances, music, tours and after dark access.
Delve into the beauty and wonder of the Museum after-dark.  
Join now to experience Museum Nights, along with accessing discounts, special offers and behind the scenes stories in our monthly eNewsletter.
Fan and Friend Membership receive exhibition discount on Museum Nights.
---
Thank Zeus it's Friday!
Friday, 17 September 2021
See the triumphs, conquests and epic tales of Ancient Greeks come to life at Boola Bardip as we open the doors after-hours and welcome you to an evening of art, refreshments, and performance.
In this Museum Nights enjoy our latest exhibition direct from the British Museum, partake in the deliciousness of Greek-inspired food and wine, and hear epic tales of heroes and warriors from our guest presenter.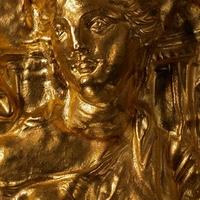 Ancient Greeks: Athletes, Warriors and Heroes
Boola Bardip's first international exhibition from the British Museum, Ancient Greeks: Athletes, Warriors and Heroes is a captivating exhibition filled with some of the finest examples of Greek sculpture, armour, jewellery, vases and ancient sporting artefacts. This once-in-a-lifetime exhibition brings to life the Ancient Greek world and vibrantly showcases the important role competition played within it.
Experience this exhibition before it closes 7 November.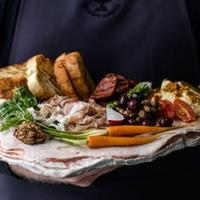 Greek feast by Heyder & Shears
Resident caterers Heyder & Shears offer Greek-inspired grazing platters for all to share while mingling with friends and colleagues. Indulgent appetizers include pitta with tzatziki, lamb sausages, haloumi, baba ganoush and tabbouleh.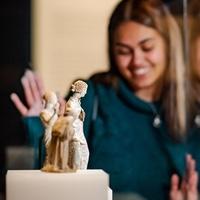 Heroines, warriors, and rebel women of Ancient Greece
Join Ancient Greek history expert Danielle McCabe in an exciting short conversation about the status and role of Women in Ancient Greece and the notable troublemakers who challenged the status quo.
This talk will cover some of these prominent heroines, warriors, and rebels: from Hypatia, a mathematics professor at the famed library of Alexandria and one of the first women to be executed for witchcraft; to Artemisia, a Queen who commanded her own ships for the Persian Emperor Xerxes against her fellow Greek city states.
Book your ticket now and start your weekend off right at Museum Nights.
This captivating exhibition from the British Museum explores the triumphs, conquests and epic tales found throughout Ancient Greek history.