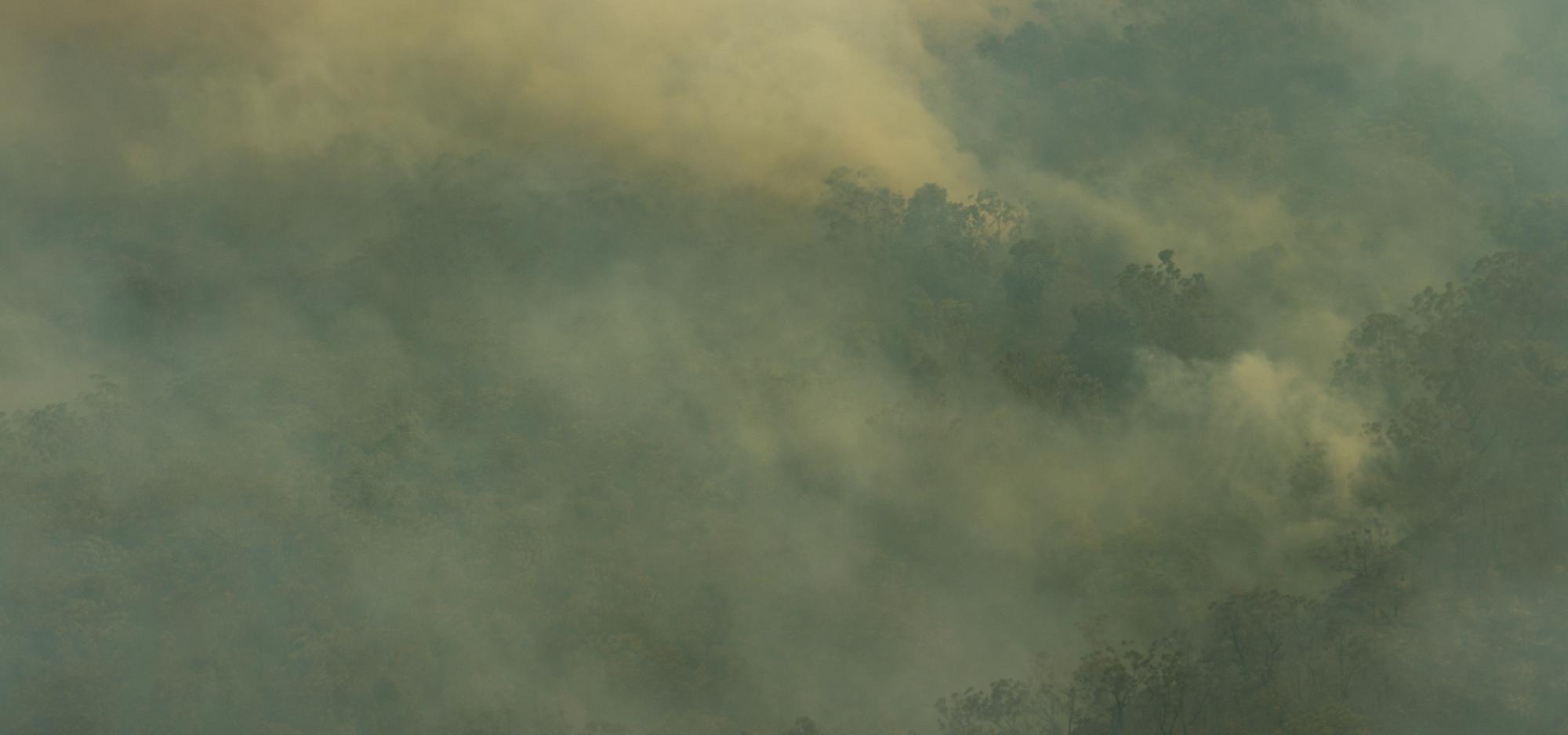 National Science Week 2021
For the second conversation in the Tipping Point series, we partnered with National Science Week to explore the impact of global warming on the way that we source, produce, create, share and consume food.
Horticulturalist Sabrina Hahn; Nyoongar traditional landowner and business executive, Gerry Matera; founding member of AgZero 2030, Cindy Stevens; and Western Australian Food Innovation Precinct General Manager, Dr Christopher Vas, look at food business solutions, agricultural and scientific innovation, as well as age-old tradition to find new paths towards more sustainable food practices for our future.
This conversation was recorded live under the blue whale in Hackett Hall at WA Museum Boola Bardip on Wednesday 18 August 2021.
Episode transcript

Feeding a Warming Planet

Intro

Welcome to Tipping Point, a conversation series and podcast curated by the Western Australian Museum Boola Bardip. Join us as we discuss the complex realities of climate change in our region with leading Western Australian thinkers. Tipping Point is recorded on Whadjuk Nyoongar boodja. The Western Australian Museum acknowledges and respects the Traditional Owners of their ancestral lands, waters and skies.

Meri Fatin: Thanks for coming everybody. I'm sorry. I feel like I'm at my own party; actually, I know half of the people in the audience and it's an absolute pleasure to be with you tonight. Welcome to the second conversation of our Tipping Point series at WA Museum Boola Bardip. Tonight's theme is in line with National Science Week, which is 'Food: different by design'. So not exactly— We've kind of worked with a little bit, but that's the theme for National Science Week. I also want to welcome our two Auslan signers from Auslan Stage Left, Claire and Jacki, thank you so much for working with us tonight.

I'm Mari Fatin and I'm a facilitator and interviewer but more recently, I've been working on developing a climate leadership network in Western Australia, so, it's actually fantastic to see so many of the people that I've met through this process sitting in the room tonight. And honestly, I was reflecting on how amazing it is, as the beginnings of a culture change, to see a bunch of people who would show up to talk about future food security issues on a Wednesday night in Perth. So, congratulations to all of you for being at the forefront of that.

Most of the food we produce in Western Australia is exported, but it doesn't mean, really, that we have an overabundance here in Western Australia. The WA Food Security Report that was published in September 2019 forecast many converging factors that are going to be very challenging on food security here – food security meaning of course that we either can't access or can't afford to buy food. With a predicted world population by 2050 of 9 billion or slightly more than that, in fact, from the current 7 billion, and the halving of agricultural land mass per person in the last 60 years, there is no doubt that those concerns are legitimate. How will we feed ourselves while we're facing the planetary boundaries? This is such an enormous topic and I know we only have an hour to have this conversation tonight. So, tonight you're going to hear about the observable aspects of climate change in Western Australia that are impacting our capacity to produce food; how the ag industry needs to adapt and how it is already adapting; and how we need to adjust the way that we shop and we eat and we dispose of our waste as well.

So, it's my pleasure to introduce my incredible panellists tonight. First of all, Sabrina Hahn. With three decades of experience as a communicator on sustainable gardening practice, Sabrina's knowledge and wisdom is actually more relevant than ever. Sabrina is a master gardener and a horticulturalist with a background in soil science, entomology, and botany. Her strong convictions about the way that we can better utilise our spaces to provide nutritious food whilst also sustaining thriving biodiversity for all, underpins a large portion of her work. Please welcome Sabrina Hahn.

[Audience applauds.]

Cindy Stevens runs a grain and livestock operation with her husband, Simon Wallwork, on 3600 hectares in Corrigin in the central Wheatbelt. Taking on the farm as the fourth generation of her family to do so was a clear decision, and the family knowledge that's been amassed over those generations, on the changes in landscape, shows an irrefutable story of climate change. Cindy is a founding member of AgZero2030, which encourages the ag sector to pursue net zero greenhouse gas emissions by 2030. Please welcome Cindy Stevens.

[Audience applauds.]

Gerry Matera is a Traditional Nyoongar Owner and has four businesses in protection, construction, energy, and food. Gerry trained as a chef and early on was supplying fresh produce to mining sites in the Pilbara. His business Gather Foods makes gourmet bush food and also has a vision for making bush foods everyday pantry items, already supplying to two of the major supermarkets. In all his business endeavours, Gerry is a passionate advocate for Aboriginal engagement, diversity, and inclusion. And I'm very proud to say that I've recently started working with Gerry on another of his businesses, Boya Energy. Please welcome Gerry Matera.

[Audience applauds.]

Dr. Christopher Vas is General Manager of the WA Food Innovation Precinct, which oversees some of the most exciting research and development that's happening in this state, with current funding totalling over $65 million. Chris has come to this role with a wealth of experience in what the cognoscenti called agri innovation. He's an engineer with a doctorate in public policy, and he's worked in strategy and innovation across roles in Australia, New Zealand, and Singapore. Please welcome Dr. Chris Vas.

[Audience applauds.]

Sabrina, I'm going to start with you. I mean, I feel like there's nothing that you don't know about what would grow and how it would grow in Western Australia. You know a thing or two. I would really love you to kind of paint us a picture of what you've observed about what's changed in our climate. What's going to be different for us because of what's happening on the ground in Western Australia?

Sabrina Hahn: Okay, so I think out of all the species that live in Western Australia, the human species is probably the one that hasn't got it the most. Because in the last decade it's been extremely clear that plants are experiencing having to adapt to climate change, plants and insects in particular. So, over the last ten years we've seen fruiting plants— We need to divide agriculture from horticulture. Most of the food that we buy in a supermarket or the fruit and veggie shop is horticulture, not so much agriculture in this country. So, all of the plants that we eat are now going to be more expensive and they will be attacked by more climate change spikes, if you will.

The big thing for Western Australia is water. We are going to have to shift where we grow our food to where there's water. We are very lucky in WA that we have underground water, but it is being used as if it is an endless resource. It's being pumped out by the gigalitre. So, where water will fall and store, that's where we will have to grow our food. We will no longer be wasting at least a third of what we produce. In terms of horticulture, that's what we do. We waste at least a third of the food that we produce. So, in ten years' time, unless we change how we do things, we are going to be paying $10 for a peach.

Growers are the ones at the end of the food chain. They don't make a lot of money out of growing food. Anyone that went out to nurseries when we had the first COVID lockdown and thought, So, okay, I'll put in a vegie patch and support the whole family, will certainly understand how much hard work growing food is. And there's not a lot of money in it. So people were saying that one broccoli cost me about $10.50 to grow. So, we will have to really shift how we grow, where we grow, and we will have to actually become far more observant, because nature is giving us all these hints and at this point in time we are doing everything that we used to do 60 years ago and we're not changing enough practices.

Meri Fatin: Thanks, Sabrina. I want to go to you, Cindy, because we had talked about the generational conversations that you've been able to have, and you had talked to me particularly about the lake that's in your district. Tell us that story. Cindy Stevens: Yeah, I guess having chats with my grandfather, who was one of the early pioneers out east of town. We're about 230 kilometres east of Perth. He describes with great passion the lake system that his family grew up on and water skiied on and the observations they used to do. Lots of picnics as big families. But the birdlife was incredible. Black swans would come. They would nest every year. Pelicans would come in occasionally. And I guess the last three seasons have been exceptionally dry. We've been drought declared for the last two. And the difference is, it's a bare scold and the farmers out that way talk about the winds and the salt dust blowing off that lake. So it becomes, I guess, an ulcer in the landscape as opposed to something that's beautiful and appreciated. And, you know, it provides a human environment where things thrive and it affects the adjacent kind of lands as well. So, yeah.

Meri Fatin: I know that that's kind of a key story, but what was actually the impetus for you to start AgZero2030?

Cindy Stevens: I guess 2019, and the election result. I think my husband and I, Simon, were thinking, like everyone, Labor would get in. They had a climate policy. And when we had the Liberals come in, I guess we were just so deeply concerned about a lack of climate policy. And we had lots of conversations around not being able to handle another four years. And I guess what was really the light bulb moment was our nine year old, who'd obviously been listening to us and our frustrations, kind of saying, Well, what are you going to do about it? And we realised that we can't just always rely on our leaders and we had to kind of come up with something as a grassroots organisation. Simon put out a Tweet on Twitter and [received] lots and lots of support and concerns around the lack of climate policy and how it was going to affect our agriculture industry, and we're really concerned we're going to be on the back foot. So that was a start. Finding like-minded people and a working group and putting together forums and coming up with goals. So yeah.

Meri Fatin: I want to come back to you to talk to you about what you're actually going to be doing on your farm. But Chris, tell us a bit more about the WA Food Innovation Precinct. What's its intent?

Chris Vas: Thanks. Many thanks for the question and it's good to be here this evening. So, I'll lead into the discussion around the West Australian Food Innovation Precinct, which is a first for the state, reflecting on Sabrina's mention on water. So, the genesis for the WA Food Innovation Precinct started about five, seven years ago, which was very much centered around this big issue in the Peel region. The current forecast is, by 2030 the Peel region would run out of water for ag. So that was one of the key drivers for thinking about how we do what we do in the context of agri and agri innovation. So, obviously water being one of the big pressure points, there was also issues in terms of runoff, poor sandy soils, poor environmental conditions, so trying to address those challenges in the Peel region is when the local government, the local commission along with the state, decided we need to do something about it and we needed to look at science and tech as a solution to some of these problems. So we started looking at urban farming.

At the time I was up in Singapore with the university, with Murdoch University, and we started a conversation with the Singapore government who, again, are heavily dependent on the supply chain because they don't have any land, so they don't grow any food. 90% of the food is imported into the country. But they were on this mission of wanting to create a new agri innovation industry in the country. So, we had alignment with where, you know, the challenges around Peel, the challenges around Singapore, so we started looking at new models around urban farming. At the time—this is probably three or four years ago now—a company that many of you will be familiar with, Panasonic, set up the first indoor urban farm in Singapore. Now, when you think of Panasonic you think electronics, you think digital, you think copiers, whatever else, but you never think horticulture, you never think fruit and veg, you never think leafy veg.

So that was the genesis of the conversation around, we needed to do something different and we need to rethink how we do what we do. Because, one, we don't have— Land is not going to grow despite the population growing, so how do we improve agriculture and how do we improve productivity in the agri system? So, that was the genesis of what we now, in 12 months, will have. An agri innovation precinct, which will house an R&D centre where we're going to undertake cutting edge research focused around the consumption patterns of, you know, not just WA but also the export markets, particularly around food. We will have an innovation centre which will drive some of the new thinking. We'll have a food tech facility which is going to be funded by the State.

Now, that food tech facility will essentially help agri businesses in WA to scale up, to create new product and to improve our export market share. Now, I'll give you one small example of why this food tech facility is quite important. We've got growers down in Williams and in the Wheatbelt region who grow a lot of oats. WA has significant comparative advantages in the grain sector. Yet to be able to develop oat milk, that product has to go all the way to Italy and come back before we can actually drink it. So, that's— And despite the supply chain costs and despite that carbon footprint, the milk is still sold in supermarkets for a pretty competitive price. Now we, as WA ag industry, we are losing a huge premium in what we can do in WA, not just in terms of the raw product, but also in terms of value adding and diversification. So that's the next three to five years as to where we want to go with the Food Innovation Precinct.

Meri Fatin: Amazing. I want to come back and hear some stories from you about what's going on there. But Gerry, I wanted to lead to you on this supply chain stuff because you've had a fair bit to do with innovators, and particularly when you were supplying up in the Pilbara, that the problem was that you actually had to ship it away from the Pilbara before it could come back to be supplied. Is that right?

Gerry Matera: Yeah. So maybe a lot of people may not know this, but the Gascoyne obviously grows a lot of fruit and veg. That fruit and veg comes all the way to Perth for processing. So, the way the mining sector works is the food is processed or it's whole. So, to help the chefs out— So a decade ago chefs would order whole foods, lettuces, tomatoes, potatoes, those sorts of things, packaged up and sent to site for the chefs to process. Now it's shipped out from Gascoyne or from the South West to Perth and it's processed. So peeled, chopped, sliced, diced, in big machinery and then it's shipped out to the mining sector for the mine site chefs to process. It's crazy, right? Because really there's all these trucks going around delivering all this food— And to your point, I think localised processing facilities— So, a couple of years ago I was a part of the Curtin University initiative to have a look at how the Gascoyne Growers Group could facilitate a processing facility.

And what I mean by that is, when you go into Coles or Woolworths, you probably don't see a two-headed tomato or something that doesn't look right on the shelf. It's all pristine and lovely, right? So, has anyone ever thought about where the food that doesn't look quite right ends up? So, what happens to the Gascoyne is, it actually gets thrown away, funnily enough, because no one will buy it. So, the initiative was with Curtin University and the State government was, how do we build a processing facility in the Gascoyne to process some of this food that people don't want to buy? Juicing it, you know, making sauces, jams, all those sorts of things that obviously people will buy because it'll be in a jar or in some sort of other packaging.

Meri Fatin: Yeah, amazing. And while I'm talking to you, though, also about the other innovation— It was the Sahara Forest Project, which was really— I know you didn't have a huge amount to do with it, but tell us about that, because it was, you know, another example of how the globe is trying to innovate around food.

Gerry Matera: Yeah. The Sahara Forest Project is a sort of pilot initiative that was basically in Qatar and funnily enough, Karratha was the next best place globally to facilitate, basically, a greenhouse. So, it was 20 hectares, sorry, 20,000 square meters of greenhouse, 20,000 square meters of solar farm, a desalination plant coming from Karratha's waters. It was supposed to be geared around— The idea was to locally produce and grow fruit and veg, process, and then supply to the mining camps. So, great initiative. It was also going to employ around about 100 Aboriginal locals that were looking for employment. It didn't get off the ground because no one wanted to commit to offtake agreements. So obviously you need the pathway to market. So growing it and then needing a buyer. And what happens with the mining companies is they have these big international companies like Sodexo and Compass who basically buy directly from the southwest so Canning Vale markets and the whole trucking up and down from Karratha. It's pretty crazy and I'll talk about a little bit later maybe about a project that's similar, but in a smaller size in the mid west.

Gerry Matera: Amazing. Thank you. Cindy, I want to go back to you. Can you tell us a little bit more about your farming operation, how it's divided between livestock and crop, and what you're doing there to innovate already? Because you've set your target, your own target of carbon neutrality by 2030.

Cindy Stevens: Yes. So, we're farming about 3700 hectares, which is about average for our area. And when Simon and I came back to farming, back to my family farm about 19 years ago, Dad was full cut. We moved to minimum tillage, which is less soil disturbance and better for soil health and soil carbon. And we went total cropping because that's what Simon had, what he knew. After several years we'd been very badly frosted, which is when you get below zero, then the flower falls off and you get no fruit. You get absolutely nothing and you don't know until harvest time. And we really reassessed. That was our first adaptation. We reassessed our business. We weren't going to be sustainable from a business perspective, let alone the landscape.

So, we started sowing a bit earlier, spreading out our sowing times, looked at different varieties. We grew a lot more barley, which is more frost resilient. Less wheat. And we also moved into livestock which is traditionally what our area was, a mix of livestock and cropping. So, we bought a few cows first, then we moved onto sheep, and that gave us a much more sustainable business, but also a sustainable landscape. Soil health, it's— The difference coming from a pasture into a cropping phase— You can see the difference when livestock have been grazing on there. And—What else have we done? Um, different varieties... The last three seasons have been very dry and we went through a secession plan about ten years ago with Mum and Dad. And I remember clearly, Dad saying, Right, I have drought farm for you and we have very big dams with big catchments. So I was pretty confident about that. And this the beginning of this year we had about three quarters of our dams dry, and our area's been drought declared and we can kind of— Our farm and most farms can handle one or two seasons that are dry, but we've just had three and that's really unusual.

And the trends are all very clear. We've got 120 years worth of BOM records, CSIRO, NASA — It doesn't matter where you look at the records, the trend is down for rainfall. It's going up, we're getting more frosty days, we're getting less rainfall and more heat. And the heat— A couple of years ago we lost quite a bit of our yields because of heat stress in spring getting very, very hot windy days. Obviously it affects animal health adversely so, recently, the last couple of years we've been planting shade shelter fodder systems, which is for carbon but it's also for healthier livestock. It's shade, obviously, it's shelter during windy and cold times, and it's also a fodder system. So, we're gradually planting more of that each year.

And we're aiming to be carbon neutral by 2030, and we're doing that initially through trees. And we're going to need trees in that transition because we're still waiting for technology, electrification. There's a lot of work around methane and our business. We now calculate our carbon footprint. We've been doing that for two years. The first year was 2019. We use a quarter of our farm for livestock and methane was our biggest emitter, so that's a real concern. But the following year nitrous oxide was our biggest emitter, and that's because we had a better season and we applied more fertilizer. So, once we understand where our emissions are coming from, we can start tackling that. Nitrous oxide we assess when we put nitrogen on. We band deep so it doesn't volatilise. We can do nitrogen test strips; you only apply it when you need it. Methane's a trickier one. So, we're still waiting for technology to develop, and there's some really promising things coming from Australia and New Zealand around that, but it's going to be a combination of high tech and low tech as we kind of move forward.

Meri Fatin: Just one thing. When we spoke earlier, you said to me—and I can see why from what you've portrayed of, you know, what you've got to get done by 2030—that it was hard to see past the next decade. But I'm interested in hearing what the market forces are that are going to drive the change on your farm.

Cindy Stevens: Yeah, yeah. Certainly from our farm business we, it's a risk movement. It's both around climate risk and market risk. So the EU have flagged a carbon adjustment mechanism which I think's kicking in in 2026 and that's where our canola goes. So, we see we have to be proactive if we want to stay in these markets The US have also flagged a similar system and Japan and Canada are looking at similar ones. So, three quarters of our trading partners have already set targets, so they're not going to be willing to import carbon-heavy products. So, we really need to move with those markets.

Meri Fatin: Thank you, Sabrina. Well, this is actually for the whole panel, but I'm going to start with Sabrina. I heard this amazing stat today that 75% of global food consumption comprises twelve plants and five animals. And I would love to kind of dig into the idea that, you know, that kind of monoculture based on, you know, the economy of scale is so much a part of the problem that if we began to diversify what we were eating, we could be a big part of the solution.

Sabrina Hahn: Absolutely. And that's why we have seed banks around the world because as we all know, viruses make a huge impact. So, because of those very few food plants that we have, if anything happens to those major groups, we are in serious trouble. So, diversification is so important, and we should be looking in this country to our traditional foods that Aboriginal people have grown and utilise those.

There's some great stuff happening up in the Kimberley, things like, there's a tree that has sixty-eight times more vitamin C than an orange tree. It's called gubinge [Kakadoo plum] up there. And there's gubinge farms that Aboriginal people have started up there and it's actually a really delicious fruit. We have to diversify what we eat because in a changing climate those food plants are under incredible threat. And when they become stressed, like all plants, when they become stressed, they're more and more susceptible to pest attack. We're going to see some really interesting insect activity in the next ten years because—

Meri Fatin: Describe what that's going to look like.

Sabrina Hahn: Well, insects are adapting and adjusting to climate change, so the last two or three years, insects that usually went into a winter dormancy are not. They are carrying on their life cycle, they're breeding. So, we have that to concern ourselves with as well. We must diversify our food, palate, and the plants we use, but in order to do that, we must take better care of the soil.

The soil is like the skin on our body. It's vitally important. It is— That's where all the life on this planet is. It's in the soil. And you know, what your [Cindy's] farm is doing and what all the regenerative farmers— Farmers get a bad rap all the time. They're not the baddies in the world. There's a huge movement in their regenerative farming, and it's coming from this thing of building up the biology of the soil and the capacity of the soil to help protect plants from pest, disease, and virus attack.

Meri Fatin: Amazing. Chris, you've got a solution for all those extra insects, haven't you?

Chris Vas: Yeah. As I say, you know, never go to a presentation without a prop of sorts. This is— Sorry to put this on you last minute, but I've got with me a packet of crickets, which is for human consumption. Now, this is one of five companies in Australia that has been trying to produce crickets for human consumption. When you talk about diversification, there is a trend that's looking at, you know, new products. Looking at insects. I've had a few of these, by the way. And, you know, it's pretty good. I spoke to this—

Meri Fatin: When are they best to eat? Are they for snacking? Or sprinkling on pasta or—?

Chris Vas: There's a whole lot of stuff. So, this one probably with a few rounds of beer, I'd say. But there's cricket powder, which goes well with your smoothie and your breakfast and things. Better than kale. So, I've got a few of these products at home, and one of the former co-founders is actually in the audience.

But there is a step change across the globe in terms of diversification of our, what we consume. Increasingly, also, what we're seeing in terms of consumption patterns, consumption of red meat is on the decline. So, for instance, the projections of the forecast for Australia is, you know, from 2020 going to 25, 26, our per capita consumption of red meat is going to go down from 25 kilos to 21 kilos a year. In Japan that trend has already completely reversed because of an aging population.

What we're seeing increasingly across the globe is plant-based foods. A lot of investment going into that product segment. Companies like Impossible Foods, Beyond Meat, local Australia story v2foods, are doing lots of research, lots of development and there's a lot of risk capital floating into these products, into these companies to diversify what we consume and how we consume it. So, there is an incremental change that's happening across the globe, and Australia is part of it.

Meri Fatin: Gerry, I didn't think I was going to get to this question so soon, but since Sabrina mentioned bush foods, do you see bush foods as having a role in this diversification? I'd always thought about you talking about it as being more of a gourmet product, but is it something that could be used more commonly than that?

Gerry Matera: Yeah, I think there needs to be a conversation around what people have in their pantries. I think there's things like salt and pepper that can be exchanged for native foods like saltbush and those sorts of things. But I think it's really the mindset. I don't think really people see bush foods as a common trend— It's a 'nice to have'. But, I mean, we in our business try and put bush foods in everything we do just because it's the right thing to do. Educating people when they come into the store about what it is.

But I definitely think people need to start shifting their mindset. I mean, I know you try to sell the crickets just then, which is a hard sell, hard sell to do— Absolutely. And that's the thing about people's mindset, it needs to change and the gear shift— How do we consume bush foods? It does my head in that people just don't understand. It will grow better in the climate with what's going to come up right now. And it is a food that's readily available and we just need to sort of get out there and start eating. Are they yummy?

[Panellists have passed around cricket snacks to try.]

Meri Fatin: What's the verdict? [laughs] You're eating an exoskeleton. Cindy, what about your capacity for diversification? Have you considered that more than what you've already done?

Cindy Stevens: Yeah, I think I kind of imagine the landscape is going to be a lot more of a mosaic, less monoculture and I guess— We've recently done a carbon calculator with Boortmalt, which is a barley malting company that produces Heineken and several beers, and they're looking at it on a per ton basis, emissions, so we're starting to think about our paddocks. You know, these might be suitable paddocks for biodiversity cultivation. And there are programs coming up that will pay farmers for biodiversity. These paddocks might be better for saltbush and livestock, and these are the better soil types for cropping. So, I think, as far as the landscape, the landscape needs plants and animals; it thrives a lot better. Soil health is being spoken about and soil biology is at last getting its kind of heyday. There's three pillars of soil—it's soil chemistry, physics and biology—and biology has been kind of buried for a long time. So that is being talked about a lot more. We're looking at perennials. More groundcover for longer. But I see we need diversification both on a business and a landscape scale, and farmers are interconnected. We need a thriving landscape to make money, but also we live and breathe it, so it gives us pleasure. And you want a legacy that you leave the next generation, a positive one. And farmers generally like to improve their land. So yeah.

Meri Fatin: Sabrina, that reminds me what you just told me before about your grandmother's book.

Sabrina Hahn: Yeah. So, I have all my— You know when you get to the head on those [crickets] because the head has a whole different texture [laughter]. Sorry, I just thought I'd pass that on. You could market that in some way, I think. "Wait till you get to the head!" [laughter]

So, I have all my grandmother's gardening books and she's got a gardening book that, on the very first chapter— It's from 1902 and it said, You must leave the soil in a much better state than you found it, for your great great great grandchildren. And that was back in 1902, and that was a gardening book. So, they got it.

Meri Fatin: While I'm talking to you: you were telling me, when we talk about people trying to grow food in their own backyards. Your take on that and our incapacity to provide for ourselves in that way, brought up the topic of hydroponics and aquaponics. Talk to us a little bit more about that.

Sabrina Hahn: Okay. So, in an urban environment, there's no way that you would be able to produce enough food in your yard to provide enough for your family. It's just not possible. People that have a— I have a quarter acre block. I have a large garden and a small house which is great because all your kids leave home as soon as they can. So, 50% of my garden is for food and the other 50% of my garden is for habitat, because in urban environments that's what's going. There is no habitat left for all the other species. So, if you— What did you ask?

[laughter]

Meri Fatin: Well, it was actually about you. You're setting the scene for talking about hydroponics and why they'll be necessary.

Sabrina Hahn: Hydroponics. So what's happening now in highly gentrified, highly dense highly densified areas where you have large populations, you have to grow up. There isn't the space to grow out, so you have to grow up. And South Australia are doing some really interesting, massive, massive greenhouses that are all run on solar energy. They're growing all their food hydroponically in these enormous greenhouses that are all grown vertically. And we are going to see a lot more of that. I prefer soil but we are an expanding population, and no one ever talks about overpopulation. As a species on this planet we have way overcooked ourselves and it is not sustainable. So, growing up vertically is going to be a massive trend, I believe.

Meri Fatin: I feel like I need to hand to you, Chris.

Chris Vas: Good segue. So, South Australia have been doing it for quite some time. Hopefully in the next month there'll be a good news WA story to that end. So, this will be a solar powered commercial indoor vertical farm that goes twelve meters high, that will start producing in about nine months out in the Peel region opposite the food precinct. The focus over there is very much to try and diversify, not just from leafy greens. So currently they're growing kale in about eighteen days compared to six weeks out in the farm, so, there's productivity improvements. Water efficiency is huge. 95% less water is being used. Everything done in the farm is controlled environment. So there's no use of pesticides, no herbicides. It's just hydroponics that's powering the plants.

Now, while this proponent/industry/person/company will be using hydroponics, when I was up in Singapore, we had the Panasonic guys importing soil from Germany and Holland and growing fruit and veg in the indoor farm and basically trialling different soil powered indoor farm versus the hydroponics powered farm. And basically what they were also trying to do is, alter humidity conditions, temperature conditions, basically not touch the plant at all but just look at the environment in which the plant is growing to try and see if you can actually customise to the requests of many Michelin starred restaurants. Whether you could alter the taste, the colour, the texture of the products. I was in their labs the first day they actually harvested the cherry tomato, which was light orange, and they also had the bright red.

So, there's a lot of R&D activity that's happening in the space, a lot of money and investment going into these projects. We'll have, in nine months, we'll have a huge farm, a similar indoor vertical farm down in the Peel region. And all of you must come and have a look because, while it's a good news story in terms of what we doing using new forms of technology, it's also being able to demonstrate to traditional farmers that there are new forms.

So, if you if you look at a country like the Netherlands, they are— WA, let alone Australia, WA is about 63 times the size of Netherlands, yet they are the second largest agri producer in the world. The second largest just after the US. They've been doing this for decades in terms of using greenhouses, glasshouses, LEDs, robotics, science and tech, powering the agriculture system. So, we're not lagging behind, but we've got a lot more in terms of the runway for us to accelerate the use of science and tech in agri.

Meri Fatin. Thank you. Gerry, I want to ask you about the Widi community. What's going on there?

Gerry Matera: So, about an hour from Geraldton, east of Geraldton, I stumbled across this community about five years ago. There was 50 Aboriginal community members basically living in squalor, which was quite shocking to me. Employment and Type Two Diabetes was something that was certainly on the radar. And it moved me in a way that, I wanted to do something about it, a bit like what you guys are talking about.

I shadowed the community and the Elders in applying for an R&D grant, and what we managed to do was get a grant to build a 10,000 square metre hothouse. Does anyone know where Karara Mining is? So, Karara, Chinese based mining company; 10 minutes away, there's this community. And for me it was just quite shocking that there's this massive mining company, just two seconds away, and this was happening. So what we managed to do is, we got some funding to build this 10,000 square metre hothouse. The business case was about, to employ half the community. I'll always come from an Aboriginal need to have a seat at any table, particularly when we're talking about food security and land access.

So, the property was built. They got a 10,000 square metre hothouse. It was a German cryvo[sp?] shade cloth, temperature controlled, cyclone proof. They've got plenty of water there at the moment, but they're certainly looking at how they can use less water. And this was one of the innovations around how they could grow fruit and veg. So, mainstream fruit and veg, watermelons, rockmelons, chilies, cucumbers, capsicums, those sorts of things, but also coming from a native— sorry, an Aboriginal sort of standpoint, they wanted to have a native food farm as well.

So 30 hectares of the farm— They've been in discussions now about twelve months with Carbon Neutral. It's a carbon offsetting company which helps big companies basically get carbon credits for growing plants to offset the carbon emissions. What they managed to do was negotiate with Carbon Neutral about growing native species to the area, as it's never been done before. And they've also done a deal to grow this sort of native food crop and farm what it grows. And the trees will obviously get the carbon offset. So, today it's got some solar, some batteries. When I originally went up there, it had diesel generators powering fridges out in the open where these guys would eat from. So that was I think, to your point earlier— We really need to start thinking about localising food production. And, you know, if you've got a community waiting for food to be shipped up from Perth, I seriously think we've got it completely backwards. When you're talking about regional towns and how you're off to Broome and Derby next week or this week and you will be consuming product that's grown on Nyoongar country in the south west. So we need to really start thinking about how we can localise it, and this little initiative in the Widi community was just outstanding. Yeah.

Meri Fatin: It's fantastic. Thank you. I want to pose another scenario to you, and that is that there is an argument that globally enough food is already being produced, but the problem is the systems around where it needs to be delivered, and access, and all of the things that are around food security. Maybe Cindy, you could respond to that. Do you have issues with systems?

Cindy Stevens: Yeah, you're absolutely right. And, um, I think the supply chain— There's waste in the system. And I think moving forward, we have to grow more from less. We have to really choose the parts of the landscape or the state that need to grow food. Um, but yeah, probably don't have lots more to offer there, but um, there's a lot of waste in the system. I think someone might be more qualified to answer—

Meri Fatin: Well, I know Gerry and Sabrina are about passionate about waste, but more broadly with systems, do you feel that that could potentially be more of a problem than the existence of food itself?

Gerry Matera: 100%, I think, and to your point about growing food indoors and things, I mean, that's where it definitely needs to be heading. Food wastage is something that I don't think people actually understand. We're not talking about what you're consuming, like, I didn't eat half that burger and threw it in the bin, even though that's a problem. We're talking about food that just doesn't look right, and there currently isn't facilities to process that in the numbers that we should. And then when you're talking about water, the amount of water that's used even for that food to be grown and then to be thrown out is, you know, 25%, 30%. It's ridiculous. So right now, there's definitely an opportunity for businesses to set up processing facilities to deal with the, like I mentioned before, the chopping, the slicing and dicing, making sauces, juices. All those things that should be made from these things that are being thrown out. Yep.

Cindy Stevens: And it's a bit of a mindset— I know there's a bit of a movement with, like, sheep and beef meat, to start, you know, discovering offal and parts of the animal that we generally discard, and using all parts. I think tail to the nose or something like that. Yeah. So, is it a mindset— I mean, there's a little bit of waste on farm. I mean, we've got livestock so the grain that falls out the back, the livestock will eat. But I think the way we think about food and what's acceptable and what's not, from both an agriculture and horticulture perspective. Um, yes.

Meri Fatin: Sabrina. But at the other end we can take responsibility for the waste. It ends up in the kitchen as well. I mean, that's something we can do in our backyard.

Sabrina Hahn: Absolutely. You can have a closed system within your little household because all the kitchen waste, all the garden waste, doesn't actually need to leave your property. Unless you've got a Labrador. They consume all that for you. So, you know, we've got composting, we've got worm farms, we've got chickens or rabbits. All this sort of thing, we can actually— You know, really interesting about the systems and how we think of food, because when you grow broccoli, most people just eat the top bit and throw the stalk and the leaves away. That's such a waste. So, all that food that goes into the supermarket, all that is stripped off the plant. So two thirds of the plant is just thrown away and wasted. We have to start eating that stuff, which is great in soups and casseroles and curries, by the way.

So, in your own home, it's really easy just to change a couple of habits, of what you would throw in the bin, and think, you know, it's been a living thing. If it's been living, it can go back into the ground, basically. And eat offal. It's not that bad.

Meri Fatin: [laughs] "It's not that bad." Is that the best you— [laughter]. Chris, I wanted to ask you, I mean, I'm just thinking about food technology in the context of our Prime Minister saying that the best way forward in dealing with climate change is through technology, and wondering how true that is in the space that you're working in.

Chris Vas: It's quite true, although sometimes the rhetoric needs to follow— The action needs to follow the rhetoric. So, you look at, you know, vertical farms, for instance, there are productivity efficiencies with water usage, with how quickly you can produce your food. You can import and export the technology across the different parts of the state or the country. And the technology is there. The trouble is, accessing the technology becomes hard, accessing the investment and the risk capital becomes hard. So. those are challenges that we face in Western Australia, and across Australia as well.

So, for instance, I was speaking to CSIRO some months ago and I was staggered to learn that we import $100 million worth of fish from Vietnam. So, you know, in terms of looking at technology, how do we actually start to use technologies to improve some of what we do within our own borders, over here? You look at it from a food security perspective. Now, five years ago, Murdoch University led the Food Security Commission for Asia and Australia, and I was part of the commission. We went to India, we went to China, we went to Vietnam, Indonesia. Most of these countries, you would think production is a big issue, but it is not an issue. It was the access to some of those foods. Not just physical access, but also economic access. So how do you try and address those challenges when you think about food loss and food waste?

In WA itself, there's issues within the farm gate with, you know, produce some products being lost because they're not good. And there's this food waste that happens at the of the consumer end. So, there's multiple issues across the entire supply chain that need to be addressed. Now, when you think about it from a mindset perspective, in WA we've got this issue and probably across Australia, is we're all always focused on carving a slice for each of us on the pie rather than actually growing it. To give you an example: horticulture sector down south, one proponent producing oranges. There was another part of the industry that wanted the peel off the orange to create a cosmetic product. Now. you would never think that, you know, the guys producing the oranges would want to get a buck out of the peel, but as soon as one man's trash becomes another one's treasure, you suddenly start to bump up the price for the peel.

And now what you're doing is you're cutting out another part of the industry that can excel and do something innovative. So, you know, you're holding back the entire supply chain and the entire value chain of activity. So, from a mindset perspective, that's where we need a bit of shift as well. You've got technologies, we've got solutions out there, but we also need a mindset change as well.

Meri Fatin: And I guess a broader mindset in the sense that sometimes when you solving a problem in a short-sighted kind of way, you're creating something downstream from that, with that solution as well. I want to wrap up the conversation in the sense of what our advantages are in Western Australia, because we've talked about what the challenges are. And I'm going to start with you, Gerry, because you're always looking for an opportunity. So, say from the example of Gather Foods, where we're seeing supermarkets setting these targets. They're wanting to be— Woolworths is green green green. How are they going to achieve that, when we know that we had supply problems during the bushfires with getting trucks across the Nullarbor and all that kind of thing. They've got to produce stuff more locally. How do you see that as an opportunity for the food industry?

Gerry Matera: Okay, so we've all probably watched the Olympics the last few weeks and you would have noticed Coles and Woolies going crazy with their pledge of going green by 2025. You've all seen those ads. So, I've got a product in Coles and what comes downstream for me is, we're having discussions right now with Coles around packaging and even the efficiencies of what the product looks like and what it is inside on the shelves.

But I sort of scratched my head, because the other thing that they're probably not saying or that, you know, people aren't thinking about, is that Coles and Woolies particularly are on a campaign to buy local. So you will see more and more 'buy West, eat best' logos in the supermarkets when you shop. This sort of 'buy local' strategy. What comes down from that, to the point about opportunities, that companies now have an opportunity to really innovate the way that Coles is directing them or pivoting their business. How do we get better packaging? How do we get better ingredients? How do we use food science to create a product that tastes and looks good, and is longer on the shelf? The consumer doesn't really know that it's not what it is, even though it is what it is, if that makes sense. But you know, that's the way that this has to go.

So, food science is something that we will definitely be starting to look at. How we can keep our products on the shelves for longer, and also the, you know, how it looks and feels when you guys get it home, how it sort of operates and you guys use it. So that's, I think, the opportunity from a consumer's point of view is, there's some really cool things happening.

Meri Fatin: And also, I guess, potentially the opportunity to be the third party manufacturer of somebody else's product, but making it here so that it doesn't have to travel across the country?

Gerry Matera: Yes. That's a good point. So, Coles and particularly Woolworths right now, when you go into the store— Some of you may not be aware, but a lot of that product isn't from here. So, you've kind of, you know, you've grown up with a product that tastes good, looks good, and it reminds you of being a kid. But what you'll see more happening in Coles and Woolies is, products that are made locally. and they'll be loud and proud about that. So you will see more packaging and 'buy West, eat best' logos on there, which I think is a good thing. So, to your point about carbon emissions, we do have to stop these trucks from going across the country delivering something that we probably could get manufactured here.

So for my business— We're a manufacturer, so we manufacture a whole range of products for IGA stores and Good Grocer, so when you walk into their meat sections, their meat patties and sausages are made by us in their packaging. So, there is going to be a whole range of things that are going to come from this, which I think is really quite amazing.

Meri Fatin: Cindy, where do you see the advantage for Western Australia? What advantage do we hold in your eyes in terms of dealing with this potential food security issue?

Cindy Stevens: Um, yeah, look, WA farmers are renowned for being some of the most efficient in the world and I think that knowledge and that agility to adapt is really important moving forward. We're also a fairly conservative bunch and that's probably where AgZero2030's role is, is opening up those conversations, sharing positive stories about some of the climate solutions. But we probably need to kind of look at our landscape from above and what type of commodities are best suited. And it may be the more marginal areas of the Wheatbelt might look at producing energy. Some might be solar and wind. And the better growing food areas will kind of grow more from less. It might be that, you know, there's more biodiversity and tree planting. So, I think we really need to scrutinize what's best produced from that area and stay informed and, you know, keep up the adaptation. But mitigation is a challenge and that's certainly something we need our greatest supply chains to participate in. Yeah, but we farmers are also fortunate in the way we're gifted with both sides of the carbon equation. On one hand, we do produce emissions, which, we want to be part of the solution, but we also sequester carbon, so we can manage both sides. So, being carbon neutral on our own farms and industry is achievable, so that's exciting.

Meri Fatin: What's your gut? Are you feeling optimistic about us being able to ride this wave?

Cindy Stevens: I am! I'm nervous as well. I feel a real sense of urgency. The next decade is so important. I think on our own farm I have a sense of urgency to get the trees in the ground, to look at different things, to make a plan, to share stories, talk with like-minded people. I'm hopeful because the next generation is pretty savvy and, you know, I'm going to be doing it for them. So yeah, I think you've got to be optimistic and hopeful, yeah.

Meri Fatin: Chris, what do you see as our advantages?

Chris Vas: I think from a product segment perspective, I think bush food's a huge advantage for us. I'll give you one example. One of the proponents coming into the precinct is a beer company called Spinefex. Their claim to fame in the last 18 to 20 months is they've been flavouring beers with honey myrtle, lemon myrtle, wattle seed. A couple of weeks ago they've started with Kakadu plum, gubinge. So there's a huge advantage for us, you know, working that bush food angle. If anything, these guys are now in discussions with the Germans. So, if you can sell beer to the Germans, you know you're doing something good.

So that's one, in terms of, you know, product segment. I think our proximity to the Asian market, which I think Australia and WA have taken for granted for too long, is an advantage for us, but we need to act to that advantage, and I think there's things happening along that line. So that would be my second point around advantages.

And the third one is probably around creativity. The West Australian population are creative. And this is not just me saying it; this is the feedback I get from when I speak to people overseas. The only challenge we have with that creativity, we don't think as big and as wide and as broad as we should, but we need to leverage that a bit more. So, I think product, proximity to market, and creativity in the population.

Meri Fatin: Amazing. Sabrina, what are our advantages, do you think, in Western Australia to solve this food security problem?

Sabrina Hahn: Well, our grasshoppers are a lot bigger than those crickets for a start. [laugher] I am hugely optimistic, actually. Mainly because of the next generation that's coming through and the generation after them. You're right, they're a lot more savvy. But the thing that's really changed from my generation to my children's generation is, they have an entirely different food palate, and they are willing to try different stuff.

It's not just, you know, I grew up with, you had a lamb sandwich every day, or Vegemite. And we are finally getting onto the game of the food that comes from Australia, that naturally grows there, has a lot of fantastic flavour. It's more sustainable to grow. And with innovation we will learn how to process those. We'll have better systems where we don't send it from the top of the state to the bottom to send it back up to the top of the state.

And I think we are finally understanding that the whole food growing thing is part of an entire system, and that system has to be bio— It has to be diverse in order to survive. So, bring on the crickets and grasshoppers, I say.

Meri Fatin: Thank you. Before I thank our panel tonight for the final time: if you're interested in participating further in this conversation about food security, I wanted to let you know about an event called 'Securing WA's Food Future - Are We Ready for 2030?' which has been organised by the United Nations Association of Australia, the WA branch, and that's happening on the 2nd of September [2021]. It's been organized by two women I really respect, Lily Djokovic[sp?] and Jane Melvin, who've done an incredible job of that, so I highly recommend that.

And since we are here for National Science Week, I just wanted to let you know that our next Tipping Point session is on Thursday the 9th of September [2021], and I'm very proud that we're going to have with us another Wheatbelt kid but a global eminent climate scientist in Dr. Bill Hare, who will sit down with me one on one in conversation as we celebrate his work and his achievements.

So please thank Gerard Matera, Cindy Stevens, Sabrina Hahn and Dr. Chris Vas.

Outro

Thanks for listening to Tipping Point. A conversation series and podcast created by the Western Australian Museum Boola Bardip. To listen to other episodes from this series, go to visit.museum.wa.gov.au/boola-bardip where you can listen to all conversations from the 2021 In Conversation program. Tipping Point is recorded on Whadjuk Nyoongar boodja. The Western Australian Museum acknowledges and respects the Traditional Owners of their ancestral lands, waters and skies.

Download Feeding a Warming Planet episode transcript [53.8 KB]
Presenters

A chance opportunity to bring the chief architect of the Paris Climate Agreement, Christiana Figueres, to Perth in March 2020 has changed Meri Fatin's life.

Later that year she was guest curator of the TEDxPerth COUNTDOWN: WA Climate Leadership Summit, which led her to founding WA Climate Leaders, driving a vision to inspire big picture action from the State's decision makers in this critical decade.

Sabrina Hahn is a whole lot of Hort with Heart – master gardener, horticulturalist with a passion for the creation of sustainable environments that make cities more livable. Her aim is to make gardening an entertaining pastime and educate listeners in the importance of creating biodiversity in their own backyards. She believes gardeners have a role to play in becoming caretakers of sustainable landscapes that allows other species to thrive.

Sabrina has shared her stories and passion for green spaces on ABC radio for 30 years, being one of the earliest pioneers to promote sustainable gardening practices in the media. She is a highly entertaining public speaker, writes a twice-weekly gardening column in The West Australian, and contributes articles for Gardening Australia and Organic Gardener. In 2019 Sab released the ever-popular gardening podcast "Sabrina's Dirty Deeds"

Her extensive knowledge on gardening comes from a scientific background of horticulture, soil science, entomology and botany. Sabrina has been awarded a lifetime membership from the Nursery and Garden Industry of Western Australia and nominated for Australian of the Year for her services to the industry.

Sabrina also works as a tour guide with Australians Studying Aboard since 2008 and has led numerous garden tours for ASA to Italy, France and Spain. Sabrina has a great passion for plants, gardens and their place in the greater landscape. She explores the relationship between landscape and people's sense of belonging. Sabrina's love of travel to other Mediterranean climates allows her to share her knowledge of gardening in Western Australia with fellow gardening enthusiasts and translate its place in the Australian landscape.

Sabrina has worked extensively for the past decade in remote Aboriginal communities in the Kimberley developing edible gardens so that Aboriginal people have greater access to healthy food and become more sustainable. She believes the availability of healthy, fresh food will have a positive impact on the health of children in remote areas where fresh vegetables are a luxury. She has formed friendships with women elders in communities to enable them to propagate their own bush tucker and bush medicine plants so that their knowledge is passed on the next generation.

Sabrina is also a published author with three books under her belt – Sabrina's Little ABC Book of Gardening, Sabrina's Juicy Little Book of Citrus and Dirty Deeds all published through Fremantle Press.

Nyoongar Traditional Owner | Business Executive

As a passionate advocate for Aboriginal and LGBTQI+ community affairs, Gerry has founded a number of successful Aboriginal-owned businesses in the renewable energy, construction, food and security sectors.

Gerry's construction business Marawar was awarded the 2021 National Registered Aboriginal Business of the Year for driving significant growth and demonstrating ongoing engagement with the Aboriginal community.

Gerry's early career as a chef began his vast experience in the food industry, leading to several successful agriculture and food business ventures, including catering and bush foods company Gather Foods and Black Pig Deli.

He is Senior Vice President of Pride WA and has recently been appointed director of Australian Biome.

Cindy Stevens farms with her husband Simon, and three children Jade, Darcy and Archie on a grains and livestock farming operation in Corrigin, 230km east of Perth. She is a fourth generation farmer on Ballardong Noongar country, with a background in Science and Education. She is passionate about seeing the farming sector adapt and mitigate against climate change to provide a sustainable future for generations to come, and to ensure future food production. Cindy is a founding member of the AgZero2030 group of farming and agricultural industry volunteers, which encourages the agricultural sector to pursue net-zero greenhouse gas emissions by 2030.

With over 18 years of experience across Australasia and NZ spanning business, government and academia, Dr Christopher Vas currently leads the activation of the Western Australian Food Innovation Precinct (WAFIP) as its General Manager. The WAFIP – an ecosystem comprising R&D, Innovation and Food Technology Facility - is funded $21M by the Australian Government and $40M+ by the State Government as part of the development of the Peel Business Park. The Precinct has also been funded an additional $3.8M by the WA State Government and the Shire of Murray to establish an Enterprise Support Program.

Previously, Dr Vas was Director of Industry Programs at the University of Canterbury and Founding Director of the Singapore Centre for Research in Productivity, Innovation and Technology (SCRIPT) in Singapore. He was also Chief Investigator of the Smart Urban Farm Factories project and Commissioner and Executive Director of the Second Murdoch Commission on Food Security, Trade and Regional Partnerships.