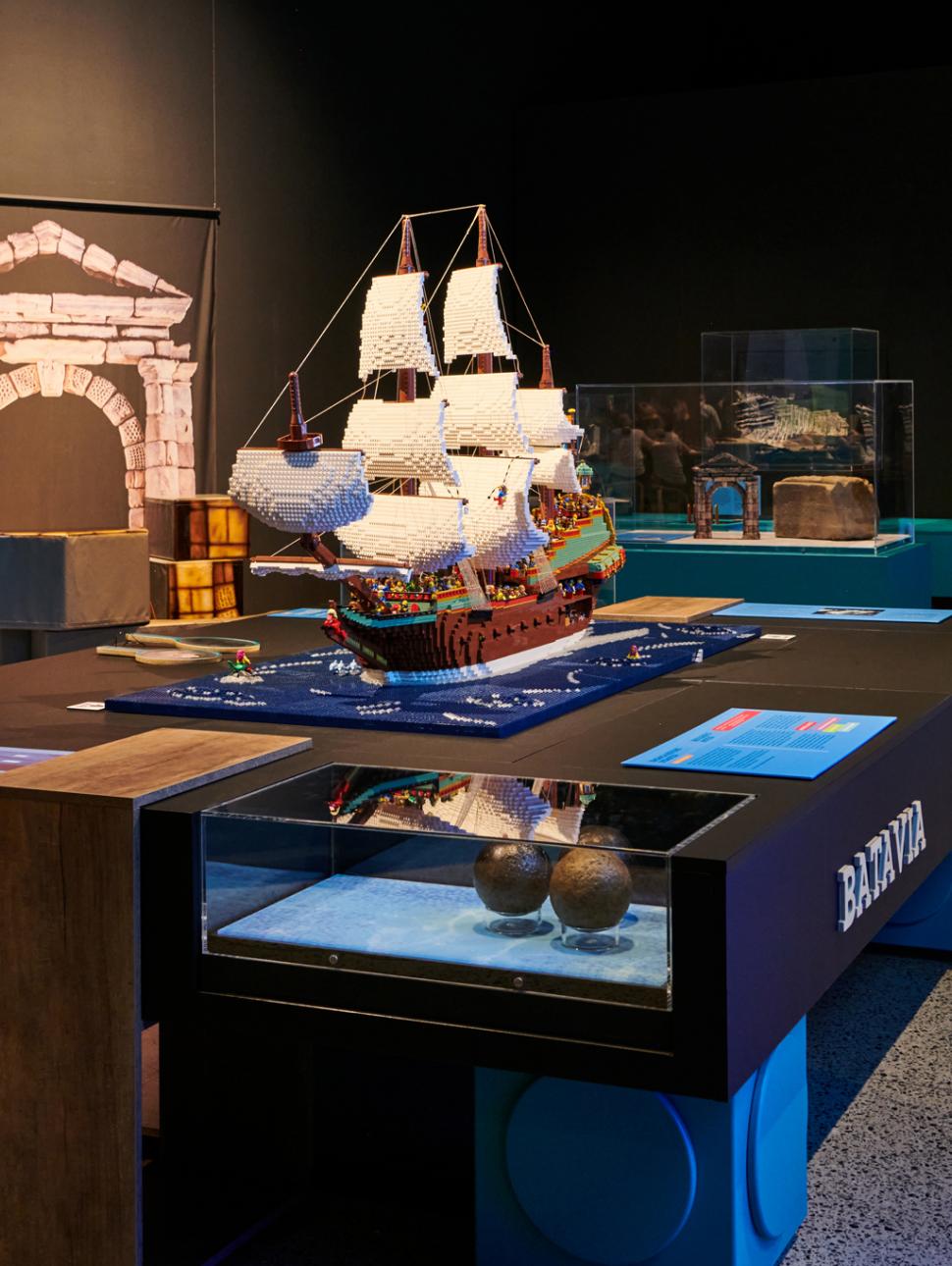 Corioli Souter on Batavia
Cost
Free event. Registration required. Admission fees apply for WA Maritime Museum and Brickwrecks: Sunken Ships in LEGO® Bricks exhibition.
This event has now finished. Please visit
Tours & events
to see what's on at the Museum.
We're hosting a series of Sunday Seminars at Brickwrecks: Sunken Ships in LEGO® Bricks, discussing marine discovery, shipwreck conservation and historical storytelling with WA Museum experts!
---
The dramatic archaeology of the Batavia (1629)
Corioli Souter, Curator, Maritime Archaeology WA Museum
The Batavia was the flagship of the Dutch east India Company (VOC) fleet of 1629. Laden with a fortune in silver trade coins, the Batavia set off for the Indonesian spice islands with 341 people including passengers of all ages, soldiers and crew.
Separated from other ships in the convoy, troubled events on Batavia saw a brewing mutiny interrupted in the middle of a fateful night when the ship ran aground on Morning Reef (off the WA coast near Geraldton). A desperate mission led by Commandeur Pelsaert set off by longboat to the trade hub Batavia (Jakarta) to seek rescue for the survivors, who were stranded with limited food and water on rocky islands. The ensuing drama of survival, murder and chaos that followed has contributed to one of WA's most notorious historical tales.
Join Corioli Souter as she discusses an overview of the story behind the wreck Batavia and the excavations both underwater and on land which help us better understand these events, including the mutiny. Ongoing research of the material culture from Batavia sites has provided a wealth of insight into Dutch VOC company trade in the Indian Ocean world.
---
About your presenter
Corioli Souter, Curator, Maritime Archaeology WA Museum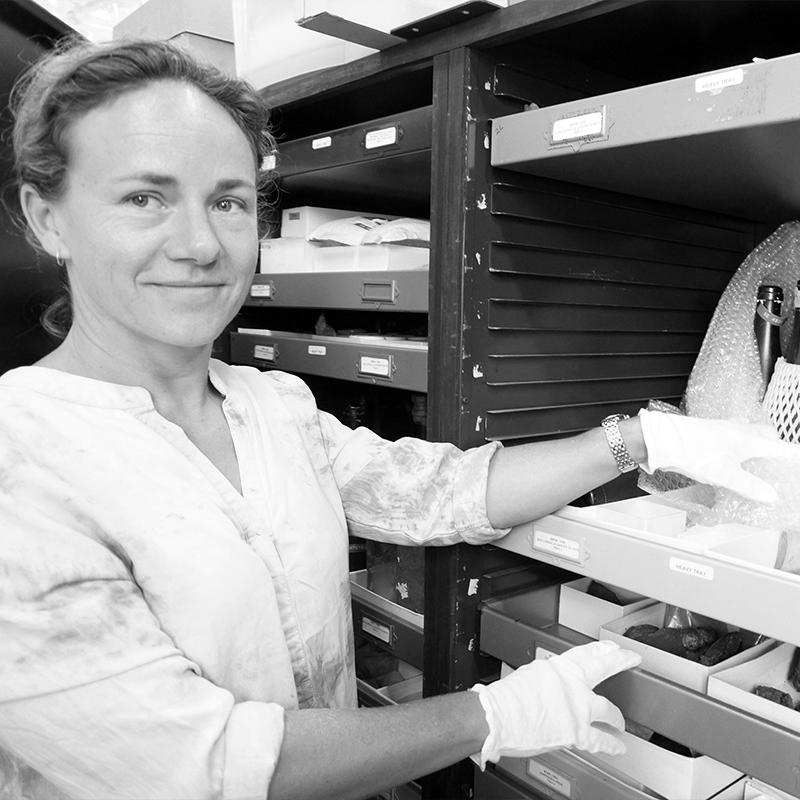 Corioli Souter has taken part in over 40 archaeological research projects in Australia and overseas. She has led and participated in archaeological surveys, heritage assessments, excavations, and interdisciplinary research efforts that have resulted in various reports, publications, exhibitions and documentary films. Her current research interests are archaeology of the Indian Ocean and the history of collecting in Western Australia. Research collaborations that Corioli been involved with include 'Shipwrecks of the Roaring Forties: a maritime archaeological reassessment of some of Australia's earliest shipwrecks' (LP130100137), 'Collecting the West: How collections created Western Australia' (ARC Linkage Project LP160100078) and the Australian Heritage Grant (with DBCA Parks, Kununurra) for further work on National Heritage listed places in the Western Kimberley. Over the last decade, Corioli has developed exhibition projects for the Western Australian Museum including 'Immerse: Exploring the Deep' (2011), 'Lustre: Pearling and Australia' (2015) and 'Travellers and Traders in the Indian Ocean World' (2016), a collaboration with the British Museum. Corioli is currently a Phd Candidate at the Alfred Deakin Institute for Citizenship and Globalisation, Deakin University. Her project is called 'Collecting the Sea: Making and exhibiting maritime collections from the Indian Ocean in Western Australia'.
---
Related exhibitions
Brickwrecks: Sunken Ships in LEGO® Bricks
This exhibition has now finished. Please visit
Exhibitions
to see what's on at the Museum.
From the watery depths! Discover these stories of extraordinary shipwrecks, revealed in incredible LEGO® model detail.