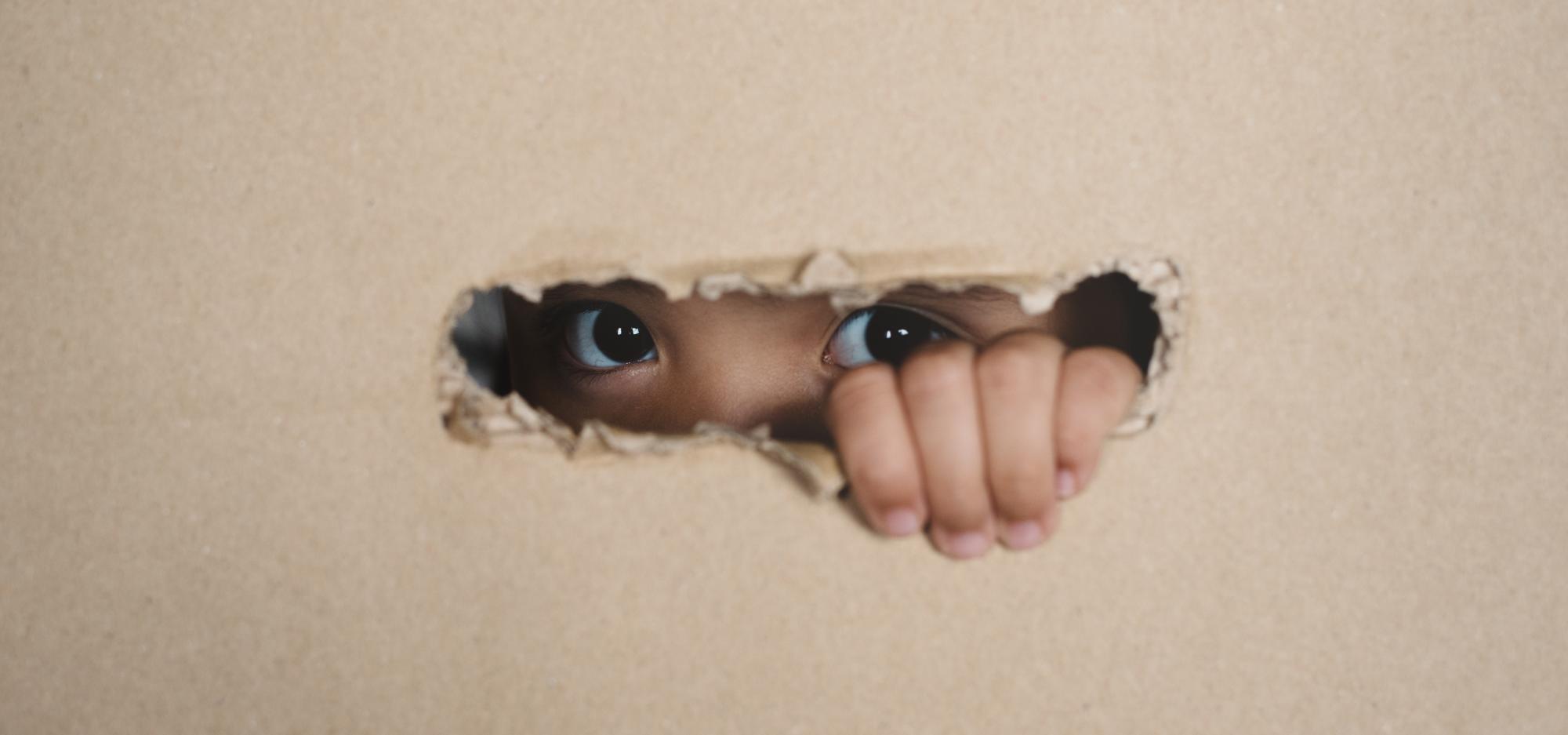 Raising awareness of trafficking
What can be done in our community to raise awareness of the vulnerabilities and risk factors of human trafficking? Human trafficking is one of the most challenging and relevant problems in modern times. People are trafficked worldwide regardless of race, gender or age. They are exploited for sexual services, forced servitude, labour or marriage, debt bonding and organ harvesting.
Trafficking is a form of modern-day slavery and has been classified as a crime against humanity. Highly organised criminal networks of perpetrators traffic people globally and it is hard to scope the extent of human trafficking because it is not highly visible.
Join our panel of experts as they discuss what can be done in our community to raise awareness of the vulnerabilities and risk factors of human trafficking that violate so many rights; the right to freedom, autonomy, human dignity to be free of exploitation, abuse and slavery.
Episode transcript

Welcome to Human Rights Stories, a conversation series and podcast curated by the Western Australian Museum Boola Bardip in partnership with the Museum of Freedom and Tolerance. Join us and some of Australia's leading thinkers discussing a range of universal human rights issues through stories of resilience and action that shine a spotlight on overcoming prejudice in the face of persistent challenges and slow progress.

Human Rights Stories is recorded on Whadjuk Nyoongar boodja. The Western Australian Museum acknowledges and respects the

Traditional Owners of their ancestral lands, waters and skies.

Merissa Van der Linden: Welcome to this evening's In Conversation, a human rights panel discussion. So, tonight's topic is, 'No safe harbor: Raising awareness of human trafficking'. Before commencing, I too would like to acknowledge the Traditional Owners of the land on which we're meeting today, the Whadjuk people of the Nyoongar nation. I recognise their continuing connection to land, waters, and community. I pay my respects to them, their cultures, and to Elders, past, present and emerging. I also acknowledge any Aboriginal and Torres Strait Islander people with us today.

So, my name is Merissa Van der Linden. I'm the chief executive officer of the Association for Services to Torture and Trauma Survivors [ASeTTS]. So, we're a not-for-profit or a for-purpose organisation that's been operating in Western Australia for 30 years. We provide specialist torture and trauma rehabilitation services to refugees and asylum seekers. These are people, families, and communities that have experienced torture or trauma in their home country; on their way to Australia, their journey to Australia; or whilst in detention. I guess I'm facilitating tonight because I also have a bit of a passion for human rights and my background, aside from psychology, is a Master of Human Rights. So, I'm very pleased and honoured to be able to facilitate tonight's discussion. So, what is tonight about? I guess the question that was up on the website, that you all responded to, was, "What can be done in our community to raise awareness of the vulnerabilities and risk factors of human trafficking?"

Human trafficking is one of the most challenging problems in modern times. People are trafficked worldwide, regardless of their race, their gender, or age. They're exploited for sexual services, forced servitude, labour, or marriage, debt bonding, and organ harvesting. Trafficking is a form of modern-day slavery and has been classified as a crime against humanity. Highly organised criminal networks of perpetrators traffic people globally. And it's hard to scope the extent of human trafficking because it's not highly reported or visible.

Tonight, we will be discussing the topic of human trafficking, what it means, who it impacts, and what can be done to raise community awareness of the vulnerabilities and risk factors—as you've all responded to, because that's what the envoy was about. It is surprising how little knowledge and understanding there is of human trafficking in our community. Conversations that I've personally had with peers and colleagues, including in the sector that I work in, and members of my personal and community networks, has indicated many, many people have a very narrow view of what human trafficking is. Most people think 'sex workers' and are of the view that it's something that happens somewhere other than here, that it's in other countries. That exploitation, abuse and slavery occurs somewhere else; it's not a problem that happens here in Australia. We don't think about forced marriage, female genital cutting, mutilation, or servitude. We don't think it happens in our backyard.

Tonight, we'll spend a little bit of time unpicking that and exploring the realities of human trafficking in Australia. We only have a short period of time, and really not sufficient to do justice to this topic or explore it to the level that we really should and the type of conversations we should be having in community.

So, a little bit of a trigger warning. Tonight's discussion may include information or accounts of abuse or exploitation. If you're impacted by the content, I do encourage you to get a little bit of fresh air and to come back and have a chat afterwards if you need to debrief. So, we want to keep tonight conversational, so I'm going to stop talking in a second. I encourage you to ask questions and find ways to keep the discussion moving beyond tonight's event.

So, I'm going to introduce the panel members now. So, as you're aware, we're joined by three very different panel members, which I think will be very interesting for conversation. First of all, I— Right next to me is Dr Fiona McGaughey. Fiona is an associate professor of International Human Rights Law at the University of Western Australia. She researches a range of human rights topics and has a variety of published material including a book entitled Non-governmental Organisations and the United Nations Human Rights System. Fiona helped establish the modern slavery research cluster at UWA and is an active researcher in that area. She's a regular contributor in the media and in the conversation. Fiona has keen interest in researching tertiary education and teaching also, and she's won UWA awards for teaching and is a senior fellow of the Higher Education Academy. Prior to joining academia, Fiona worked the not-for-profit sector for over a decade in research and policy roles, and before that in the private sector as a management consultant. She has an Honors degree in Law with French from Queen's University of Belfast. I'm never sure if I've got that qualification right, so I'll apologise if I've got it wrong. And Fiona also has a Master in Human Rights from Curtin University and a Ph.D. in International Human Rights Law from UWA. So, it's a short list. I feel like an underachiever, [laughs] so I hope you all feel that way too.

Beside Fiona is John Lehane. John wears two hats. He's the Officer in charge of Diversity and Engagement with the WA Police, and he's also the WA Countering Violent Extremism Coordinator. John has extensive experience in government policy and practice, policing, and security, and he specialises in community engagement, community capacity development, and empowering local communities. He holds a Master of Criminal Justice by research and a Master of Public Sector Leadership. Panel of over-achievers. [laughs] And then at the end— She talks tough. [laughing] Here we go. So, Liza Beinart—Dr Liza—is joining us on a very short notice, and I have to give her a big shout out for this. Unfortunately, our planned speaker Abdi [Abdikarin] could not be here this evening, but we're very, very thrilled that Liza could join us. Liza is the WA State Lead for Migration—I always get your title wrong—with the Australian Red Cross. She has a PhD in International Relations and 13 years' experience in the not-for-profit sector, with a focus on advocacy and service provision for the settlement, integration, and economic participation of humanitarian entrants and people from culturally and linguistically diverse backgrounds.

So, before these very, very clever people speak, maybe we just give them a bit of a welcome with a round of applause.

[Audience applause.]

So, to begin with, I'm going to ask each of you to provide a brief overview of your role or work in the area of human trafficking.

Let's start with you, Fiona.

Fiona McGaughey: Start with me? Thanks for the introduction. And thanks also for the welcome to Country. I also acknowledge that I'm here on Whadjuk Nyoongar land and pay my respects to the Elders past and present. And I think in acknowledging the Traditional Owners, it's also really important that we acknowledge that they, as people, experienced many of the same practices that we now call modern slavery. One of my colleagues at UWA researches the legacies of British slavery. So, she researches specifically what happened when they abolished slavery in the UK. And [slave-owning] people were paid compensation and some of them moved here to Western Australia with all of that money. And if your practice and your business has been to have slaves, then you can imagine what you might do if you move somewhere else and how you might introduce those same sorts of exploitative practices. So, all of that to say, my work in this area is predominantly as a researcher and as an educator. And at UWA we have a group of about 20 academics across different disciplines with an interest in what we broadly call modern slavery.

Merissa Van der Linden: John?

John Lehane: Okay. Tonight, my hat that I am wearing is the Officer in charge of the Diversity and Engagement Unit. So, we are a small team. There's only five in this team, but they're all community engagement officers who deal and manage and go out and engage with multicultural and CALD communities and diverse communities.

So, the role tonight is some of the stories that we hear back from communities. We are the conduit between the Commonwealth, which carries all the legislation for human trafficking. So, we're the conduit that reports up. And then we also assist the AFP [Australian Federal Police] and the border force come back to communities as well. So, to try and get that engagement happening at a good level.

Liza Beinart: Evening, everybody. I'll also acknowledge that we're meeting tonight on Whadjuk Nyoongar boodja and also acknowledge the historical and ongoing impact that migration has had on First Nations people of this country. As Merissa said, I oversee all of the migration support programs that we run at the Australian Red Cross in Western Australia, supporting people who are made vulnerable by the process of migration. And that may be people who have come to Australia as refugees or humanitarian entrants; people who have been trafficked; forced marriage, people experiencing or surviving forced marriage; people on temporary visas, experiencing family and domestic violence; people on temporary visas or uncertain or no visas such as asylum seekers.

And we also run another program called In Search of Safety, which delivers community-based education in schools on why people seek safety, in addition to a range of other programs. In WA, our involvement with trafficking is that we are Australia's contracted service, provided nationally, for the delivery of the Support for Trafficked People program, which provides psychosocial and practical support to people who have been referred onto the program by the Australian Federal Police, who are suspected to be victims of trafficking. So, we can go into that a little bit more.

Merissa Van der Linden: Okay. Now I've had the pleasure of meeting with— Well, Liza and I go back a long way, but this time but I've had the pleasure of meeting with each of the panellists and talking through tonight's topic. And so, we do have some prepared questions and then we'll open up later on for questions from you all.

So, Fiona, I'm going to start with you. Can you provide us all with an explanation of what human trafficking entails? It's a very long story, including how it fits under the umbrella term of modern slavery and the legislation that covers human trafficking in modern slavery.

Fiona McGaughey: Yeah, good question. So as John has said, the act of trafficking is a criminal offense under the Criminal Code sections 270, 271, I think. John will tell me if I'm wrong. [laughs] And, of course, what we've seen in more recent times is this sort of broadening of our understanding of trafficking with this umbrella term of modern slavery. And there's a bit of debate about whether that's been a useful thing or not. The real sort of impetus for this use of the term modern slavery really came from the UK initially, where they introduced a Modern Slavery Act in 2015. And that did a number of things, including criminalising some of the offenses that we had already criminalised here in Australia. So, we didn't need that.

But it also introduced an obligation on businesses to look at their operations and their supply chains to identify risks of modern slavery. And in that context, modern slavery can mean a whole range of different things. It can be trafficking, which you defined earlier. It can be forced labour, which is particularly relevant for businesses. It can be debt bondage where someone has to repay a debt and they can't actually leave that position until they've repaid this debt, which is sometimes impossible to do. Sex trafficking, forced marriage, any form of slavery or servitude. So, it's kind of an umbrella term that covers all of these things. But the term is used most commonly with regard to businesses, which is obviously quite different from the work that that John would do for, for example.

And so, in 2018 Australia introduced the Modern Slavery Act. It doesn't really engage with any of the criminal code. It's not really about catching the traffickers or anything like that. It really is a law for businesses, and like the UK act, it requires them to report on risks of modern slavery and their operations and their supply chains in Australia and overseas. But it does only apply to the very largest organisations, so, those with a turnover of 100 million or more per year. And so, you know, my personal opinion is, that's been a positive development. But some people would say, as well, that there's a risk that we then forget about the ongoing sort of criminal part of the equation, and the need to identify traffickers, identify victims, and acknowledge that it happens here in Australia. There's been a really strong focus on these overseas supply chains. "Oh, goodness, we're buying clothing from Bangladesh. We'd better look there." Well, that is true. But also, then, we need to be mindful that it can happen here in Australia.

Merissa Van der Linden: Thank you. John, so, I'm going to move to you. We know we can't quantify the true extent of human trafficking in Australia. We had a good talk about that. Can you explain to us why that is, and share some local scenarios that have, you've had experience in, and maybe even the outcomes for victims in those scenarios?

John Lehane: Yeah, certainly. One of the biggest problems we have is that we don't know how large or how big this is at a local level. When we talk to community, one of the things that we do discover, and we've discovered quite a number of stories, and probably the main one which is really happening at the moment, which was just mentioned, was forced marriages from local communities. Again, it's through our engagement and our officers who have got a close relationship with certain communities and certain community members. What they do find out is that there's quite a number of issues happening, where it's either forced marriages or, for example, we've all heard of, I imagine, [the] strawberry fields, you know, [that] originally happened in Spain. But we also have local levels. We've had situations where we've got information around workers who have been underpaid, visas held and forced into labour. So, those sort of reports we send back up to the Federal Police.

Merissa Van der Linden: Liza?

Liza Beinart: [correcting pronunciation] Liza.

Merissa Van der Linden: Sorry. Liza was introduced to me as Liza and it's stuck ever since. And I'm so sorry. Everybody who talks to you calls you that. So, I'm going to apologise and never do it again. Liza, Red Cross are the lead for the Support for Trafficked People program. Can you explain the program to us?

Liza Beinart: I can. I thought that— I was holding this [note] just to see if you were going to give the definition, because as is always the case in UN protocols, there's a definition that is about 15 lines long and has many commas. I'm going to read it because I think it's important.

So according to the UN Trafficking Protocol, people trafficking or trafficking in persons means the following: "shall mean the recruitment, transportation, transfer, harbouring or receipt of persons, by means of the threat or use of force or other forms of coercion, of abduction, of fraud, of deception, of the abuse of power or of a position of vulnerability or of the giving or receiving of payments or benefits to achieve the consent of a person having control over another person, for the purpose of exploitation. Exploitation shall include, at a minimum, the exploitation of the prostitution of others or other forms of sexual exploitation, forced labour or services, slavery or practices similar to slavery, servitude or the removal of organs." So, that is the formal definition of trafficking.

Merissa Van der Linden: There'll be a pop quiz later.

Liza Beinart: Yes, that's right. For how many commas there were in that paragraph. So, your question was, what does the Red Cross do?

Merissa Van der Linden: The program. Yep.

Liza Beinart: So, at any one time across the country, the Red Cross is supporting about 130 people in various stages of their engagement with the Support the Trafficked People program. And the interesting thing about the program is that we only receive people onto the program who are directly referred from the Australian Federal Police.

So, it is the AFP that is, that determines whether or not a person can be admitted onto the STPP. Once the AFP has made that referral to us, our role is purely psychosocial and practical support. We do not get involved with the investigation side of the case. We do not get involved in any legislative processes at all. Our role is there purely to provide a support for the client who is going through various different experiences of recovering from their experience of being trafficked or being forced into a marriage, giving them a period of time to reflect, to look at their options for how to move forward with their lives. So, there are several streams of support for the STPP. The very first stream is the assessment process where we take the client onto the program and provide them with their immediate basic needs around safety, food, housing and physical-mental security. After that, they stay on the program for a period of 45 days where they don't need to make any decisions about how or whether they want to engage with the AFP. And that 45 working days is to allow them just to settle down their lives and to relieve some of the chaos that's in their lives.

After that 45-day period, the clients then need to determine whether or not they're willing to engage with the AFP and assist the AFP in its investigation into the case. If the client does not wish or doesn't feel that they're able to do that, there is then an exit process which takes a bit longer and there is an operational working group conversation that takes place between the Red Cross, the Department of Social Services and the AFP, to exit that person formally from the program. So, our role is to advocate for the needs of the client out in the community and to try to assist them to rebuild their lives after their experience of trafficking.

Merissa Van der Linden: Random, rogue question. (I do this. Be prepared.) If someone is exited from the program, they're not wanting to go further, what happens from there?

Liza Beinart: It's a good question. Some people are exited into referrals, into other programs, once they are ready and able to engage with other programs. That may have the type of visa that they're on or if they're a permanent resident. In the case of being a forced marriage person, for example, will impact on the kinds of services that they can access. But some clients are also assisted to return to their country of origin, if that's something they desire. And it's the International Organization of Migration that assists with that process.

So, there's various different things that they are supported into. We advocate very strongly not to exit—any of our clients, not just STPP clients—into what we call nothingness. And most of the time what we're looking for is the opportunity to re-engage the client with employment, education or training, get them into safe and secure housing, and establish community networks.

Merissa Van der Linden: So, it's complex and it depends on a lot of things. So, John, I'm going to jump back to you. So, we've just heard how the Red Cross plays a role in supporting particular people that are referred by the AFP. I'm interested to understand the role of the WA Police in addressing human trafficking. So, from our discussion, it's my understanding that your team is focussed on developing rapport with communities and with community members, leaders of different types, to understand what is happening in the communities and the tensions in communities rather than in pursuing convictions in particular. Can you explain the approach or philosophy your team takes, especially when working with people who might be fearful of the police or government agencies?

John Lehane: Yes, certainly. It all comes down to that engagement, which I mentioned earlier, and it's all about building a rapport with communities. One of the most important things that we try to do is help the victim, look at the victims that are involved in this. Legislation and conviction and all the rest is secondary to what we do. We certainly help all investigations as a law enforcement agency, but what we try to do is help the victims that are involved. If I can give some examples... We know— When I talk about forced marriages, we talk about a lot of things that are cultural. So, we had an example—one story without any names—but we had a young girl of 15 who had been promised to a man of 50 overseas.

We had conversations and even the Australian Federal Police had conversation with the parents, telling them what the legislation was, what laws they would be breaking if they did this. It's still got to the point that it was only through our engagement with this young person by our officers that we were actually able to take this person off the plane as they were going over. The mother was charged. Again, the mother couldn't understand why she was charged. It was a cultural thing. So again, our role then is to get in, even with the mother, and support her as well as the victim that was involved in this. Try to explain why it's illegal over here and why it's not allowed, and of course, the repercussions that can happen with that.

Another situation: a reputable organisation abroad, over a young Chinese individual. That young individual unfortunately ended up being part of a sexual exploitation gang, organised, and it was only again through our engagements that we were able to find these sort of things out. And again, the support that we offered him wasn't around convictions because the gangs were from overseas or the organised group was from overseas. So, the investigation was held by the Australian Federal Police. But our concern again was for the young person involved and what support we could do for him. So, in all of our roles, in all these situations, what we try to do, as I mentioned earlier, we are the conduit between the Australian Federal Police in reporting because it is a Commonwealth offense. But what we try to do is make sure that we can, first of all, refer them to law enforcement where people need to be prosecuted. But when it comes to the victim, help them get back into the community, if the community is local, and give them the support that they require.

Merissa Van der Linden: So earlier on when we were waiting for this to start, you were talking about your team's role in getting into communities and developing trust. Did you want to talk a bit about that?

John Lehane: Yes, certainly. I mean, that's very difficult. But what it comes down to, as I mentioned earlier, is that rapport building. It is very much out of the officers that I have. And I will say, they are outstanding. They're very community-minded. All the role is around crime prevention, early crime prevention. So, even though they are law enforcement, they've got that hat on at all times. So, it's around engaging. And that doesn't mean just turning up every now and then and going to a function. It's real engagement. It's long-term, getting to know who the community is, getting to know who the community elders are, who the influencers are. Also getting to understand what the vulnerabilities are within those communities and getting, building that rapport with people over a length of time.

And of course, trust, it has to be built. These police officers, they have to be transparent. They have to be open and honest. When things need to happen, they have to tell the community what needs to happen and why it needs to happen. But at the same time, they're also the same officers that community come back to, time and time again, because they have built their trust up with them.

Merissa Van der Linden: I'm going to ask the question of all of you now, because I'm curious if your responses will be the same or different. What protections are there for people who are victims or survivors? Did you want to start?

Fiona McGaughey: There's a pretty big gap. You know, that's what the research tells us anyway. I think, you know, we've got the Red Cross here in Perth and, as Liza said, that's when someone is referred to them. So that's probably a small cohort who've been found who are suitable— You know, I think the big challenge is that we often don't know and it's often described as this hidden crime.

You know, the estimates from Walk Free are that there are about 15,000 people across Australia in some form of modern slavery. So that could be a whole range of different types. So, the fact that so few people are identified and so few people are prosecuted—although I think John explains it really well, why that's perhaps not the best indicator—means that, you know, we're missing something. And I think that's really difficult.

In the sort of more corporate area, in terms of what businesses do and if people are exploited here in Australia or overseas, one of the provisions of the Modern Slavery Act is that there should be a remedy. And in international law, all of the guidance that we have talks about victims, survivors, and their right to remedy. That is a massive gap. And even people working in the area will acknowledge we're not quite there yet.

So, I did some interviews as part of my research with businesses in Australia, people who are very passionate about you know, taking action on the issue, and I had one interview where the person said, you know, "I know what the red flags are. I know what to look for. Okay. Yep. That, yeah, I've identified that's a risk. Yes, I can see that, oh, yes, there's something going on here." And then she paused and she said, "But now what do I do?" So being able to identify risks is good, but if you don't know how to respond to it then we're really missing a trick here, I think.

So that's a big part of the work that I'm currently doing, is looking at gaps and remedy. What we could do better when these situations are identified. And what would people like to get from it. And remedy can be a whole range of different things depending on the context and the person. But not just a, you know, "Oh well, they don't have a visa so that's a crime," or if it's overseas, or, "Let's just stop the contract with that supplier," because that doesn't really address the issue. It just walks away. So yeah, I think we could do a lot more.

John Lehane: Yeah. Certainly. From a WA Police perspective, our biggest concern is around the awareness that's out there. As I mentioned earlier, some things are cultural, like forced marriages and people, even though they're aware of it, they might not understand what the implications of what they're doing is. So, one of the things that we are doing currently, at the moment is, when we are talking to community and dealing with community, we're actually creating community tension indicators. It's a means by where we can start giving an awareness of what some of the community tensions and indicators are out there. What that awareness would look like when it comes to things like human trafficking. What it could mean. And also then giving them the means— There's the Eyes on the Street app, which we're starting to implement, and there's Crime Stoppers. So, all of a sudden, then, people we hope would start getting an awareness of what to look out for.

This is internal as well. Even our own police. Giving them a greater awareness. And then they can report—they can obviously report through the normal channels—but allowing community to understand. And if I can give one example, which the experts on either side of me would know better... We all know about the Ukraine and Russia. It's the situation at the moment. We know, for example, and this is one of the things that we do with our engagement with communities and all communities is— 12 million people have exited out of Ukraine since that war started. 5.6 million are estimated to have gone into neighbouring countries to escape the war. And these people are usually women and children who become very vulnerable.

That could also reach over here. There are people coming over from these places into Australia. So again, we want to make sure—and the Red Cross will be a big part of this, probably comment a lot more—but when these communities do come over here, we want to make sure that they're not being exploited. And the only way we can do that from our level is by that engagement with these communities, through all the other service providers as well, and in trying to find out if things are happening there [that] shouldn't be. But as I mentioned, it is mostly around the awareness. It is happening, but to what extent, we don't know.

Merissa Van der Linden: So, community awareness as a form of protection.

John Lehane: Absolutely. Yeah.

Merissa Van der Linden: And Liza? It's a nice easy question. Sorry.

Liza Beinart: Um... What we really look to try to do in community services is turn off the tap, not mop up the puddle. And the STPP and the existing services that are specifically designed to address people who have been victims of trafficking are more about the puddle than they are about the tap. In addition to that, you always have to turn the test of this question on yourself, and I do this on a daily basis: would I tell on my mum and dad? And if the answer's no, then you have to think carefully about whether you can expect anybody else to.

So, when it comes to forced marriage, for example, we have a real gap or a challenge around the support mechanism that's available requiring some form of engagement with the AFP, because some people just don't want to report their families, but they just want the situation to stop. Or they may need the situation to stop, but they don't understand or are not aware that they're being exploited. And I just want to correct something I didn't clarify. The people who are victims of forced marriage are able to stay on the STPP for a longer period of time without engaging with the AFP. I didn't clarify that. Non forced marriage victims have a different set of timelines. Forced marriage can stay longer.

What we would really like to see is a lot more community prevention, similar to what John was suggesting. We would like to see schools-based education so that people can understand what their rights and responsibilities are, particularly around forced marriage. We would very much like to see forced marriage gathered up into the gathering momentum around dialogue about women for gender-based violence and violence against women and children, because although forced marriage is a form of modern slavery, it is also a form of gender-based violence. And you do not need to be trafficked in this country to be a victim of forced marriage because there are plenty of people with, permanent residents that are involved in this practice.

When it comes to other trafficking experiences, other forms of trafficking, the Red Cross is developing the Work Rights Hub, which is going to be a one-stop-shop available in various different languages, letting people know what their rights are and showing them where they can go for help, which we think is going to be a very important part of the prevention initiative. But there is a lot of secrecy in communities. And people, when they want to, are good at protecting each other, as would any of us be when we feel that we're doing the right thing in our own paradigm.

So, approaching the issue with compassion and understanding, I think, is very important because if you don't approach it that way, then it's going to be very hard to get dialogue with the people that we need to get dialogue with. That being said, we also need to not be scared to call out exploitation, trafficking, for what it is and bring it out into the open so that we can talk about it and name it and try to protect people from experiencing it. So, community-based initiatives is what we really need to prevent it getting to this stage.

Merissa Van der Linden: Earlier this year, ASeTTs, we were a part of McCusker Centre Wicked Problems program, and it was focussed on the topic of modern slavery. And some very incredible undergraduate students—to be honest, way smarter than I was when I was doing my undergraduate, anyway—they were working with different organisations on some of these topics. And some of the challenges that I recall came out— When it came to the work rights, there was some discussion, even with a legal centre, about how somebody wants to work, and they're desperate, they're not going to, you know, they might not tell you how much they're getting paid.

So, when a lawyer goes, "How much are you being paid?" [They respond,] "That's not your business. I just need to work." So, there are some genuine challenges with secrecy. One of the things that the project that we supported was around developing a modern slavery guide for workers that support people from refugees and asylum seeker backgrounds. So, to help workers understand what the signs or indicators of human trafficking and modern slavery are.

And what we unpacked was actually the signs or indicators are pretty close to identical to the signs and indicators of torture and trauma experience. And so, it became obvious to us very quickly that we can't give guidance to people to be doing their own assessments. We can't have rogue junior staff going, "I have assessed this, and this is torture and trauma, and this one is human trafficking." So it became quite a complicated project in the end because we really had to say, "Look, you need to be aware of these signs, but it's not your job to determine what's what."

So I'm going to throw this question probably back to Liza. Sorry, Liza. Can you explain the indicators for human trafficking and maybe share with us the ways in which people from refugee and humanitarian or asylum seeker backgrounds are at increased vulnerability or risk?

Liza Beinart: You just answered the second half of it for me. I was just about to lead with that. People from refugee backgrounds have increased vulnerability. But you just said that for me. And I had to have notes because it was meant to be Abdi tonight but he abandoned me for his wife. [Sigh]. Wives.

Merissa Van der Linden: You can put that in his performance review.

Liza Beinart: So instead of being—yeah— Instead of being the program manager, you get the boss of the program manager. Yeah, I mean, I think it's also important to recognise that when you're talking about slavery and trafficking, the elephant in the room is that we're often talking about people who come from non Anglo-Saxon backgrounds who don't speak English as a first language. And Australia, although it is an uncomfortable truth—but being here at Boola Bardip is a good place to bring it out into the open—is a country that still experiences systemic and community racism. So, I think one of the reasons that trafficking is not in the public eye as much as it should be, is that it sometimes kind of feels for Australians like it's a problem that happens to other people. It's not a problem that happens to 'us' and that's because it mostly happens to people who are vulnerable because of their visa status, or vulnerable because of the colour of their skin, or the poverty from the country that they've escaped. So, this is just a really important thing to bring into the conversation. You certainly don't have to be of colour to be trafficked. That's obviously not true. But overwhelmingly in Australia, the people who are facing it are people who are on a, you know, in a vulnerable migration situation. So an indicator of trafficking could be a person who says, "I don't know where my passport is." "Oh, why don't you know where your passport is?" "Oh, my employer took it because he had to show it to somebody." No. Under no circumstances is an employer ever need to take your passport away, ever. End of story. A person who reports having their wages withheld, or promised a certain amount of money that they were then not paid. The person who says that they're living with somebody in exchange for doing domestic housework and looking after the children. A person who has been in a force marriage. A person who's been disengaged from school early, talks about being engaged, talks about going back to family's country of origin for a holiday at the age of 15 or 16 or so. A person who presents to a hospital with indications of premature sexual activity but not being formally married. What have I got written down here?

So it's people who are in a situation where they seem scared and depressed. People who may be self-harming. They might be nervous or sudden, have a sudden absence or withdrawal from university or work. The people who don't have control over their income and there's evidence of family and domestic violence or abuse or running away.

So those are, very broadly, some of the indicators. And unfortunately, what happens in Merissa's and in my work and probably with the police as well, is that we're often seeing people from the backgrounds that I described who will often present with very similar indicators. It doesn't necessarily mean they've been trafficked, but you can pick up these indicators and if you are not schooled or skilled in understanding what trafficking is, then you can miss the possibility that this person has been trafficked. Which is why education of the police and child protection and health and everybody else is so important.

But the problem is, once the education occurs, there's currently nowhere except this program to refer people for support.

Merissa Van der Linden: It does, it's a really tricky one. And sometimes it's a fine line, because we were recently in WARPSAN. And what does that stand for? [WA] Refugees and People Seeking Asylum Network. We like long, long letters thrown together. It's a systemic advocacy network that we're a part of. And there's been some discussion around Ukrainian people who have come to live in people's houses, in their carports, or in the spare room, who are now doing a lot of childcare or housekeeping as part of the deal, which wasn't originally the deal. And so, I know, where the organisation that I lead, that's been a discussion: is this human trafficking? Is this exploitation? What do we do with this and where would they go? So it can be an incredibly complex thing to try and unpick—

Liza Beinart: And it can present so benevolently. So, when the crisis in Ukraine began, there was all those beautiful stories about people standing on the border of Moldova and Poland and offering people houses and offering to take people over the border. And people like Merissa and I were just going, "Oh, no..." But it looked wonderful to anybody who doesn't know anything about trafficking. But if you've been ruined for life—

Merissa Van der Linden: I wonder how many of the people who left Ukraine, we don't know where they are now, as well. Like, there's just something horribly chaotic about what's taken place. But it does leave workers in a state where they're going, "I'm not sure what this is and I'm not sure what we do." It can be quite complex. So I think we move to the question of, John, can you explain the practical steps people should take if they have concerns about somebody being a victim?

John Lehane: Yes, certainly. Probably the easiest way is through Crime Stoppers. Everybody knows Crime Stoppers. It's very reputable. It is the conduit to all law enforcement, so— And they do, they're fully aware. They've even got a blurb if you jump on the Crime Stoppers website: it talks about human trafficking, a very brief description of what they're looking for. But all we do say is that if anybody has any doubts at all, just please report it. You know, the Australian Federal Police have their own number as well, but most people don't really know that, or a lot of people don't even want to talk to Australian Federal Police. Being Commonwealth, it's even Bigger Brother than what we are, so Crime Stoppers is the way to go.

But one thing of interest too, which you mentioned around awareness and how systemic this is now becoming, I don't know if anybody saw, from Australia, the 60 Minutes program around the sex orientation trade and organised crime, I think it was called Hidden Under Plain Sight. It's a great documentary which talks about women being exploited and put into the sex trade. And again, it also highlights just how much work these investigators did, how the investigating reporters, the work that they did to uncover this story, but how it's still occurring, even after all of that. So, I think that highlights it. But as I said, Crime Stoppers. If there's any number that you can remember, that's the one to call and that's the best way of doing it.

Merissa Van der Linden: So, I'm going to take a bit of a side-step. So the Modern Slavery Act is currently under review. Fiona, do you want to give us your perspectives on what maybe needs to be considered to strengthen the Act and its provisions, particularly around the topic we've been discussing tonight?

Fiona McGaughey: Yeah, so, the Act's been reviewed. I mean, to come back to the question of, you know, where do people go? I think one of the real challenges in this area is that, it is so multifaceted, and it can manifest in so many different ways. And one of the things that I've advocated for through this review of the Modern Slavery Act, and many other people have, as well, is the introduction of an anti-slavery commissioner. And the idea is that they would be some sort of point of contact to bring together all of the different agencies and groups with expertise in this area. That's what they did in the UK when they introduced their Modern Slavery Act.

We didn't do that, but I think it has been a gap, and we were just talking earlier about how [it's] this very small team who actually kind of look after this piece of legislation. And then there are lots of different parts to the machine, like Border Force and the Australian Federal Police and Fair Work, for example, who really in some of these situations should play quite a key role. And I think something like that could potentially be really useful in bringing all of these strands together. There are lots of other changes that are needed, I think. The legislation, as I said, it applies to big companies. There are no penalties if they don't comply with the Act. And that's kind of really disappointing, because in no other area of corporate life is there something like that, where you can comply if you want to and if you don't, oh well, you know. And it just shows how seriously the issue is taken, I think.

I was at a roundtable last week with a group of survivors from the Xinjiang province in China who had been in Chinese internment camps in that province. So, these were from the Uyghurs minority community who are targeted, very closely monitored by Chinese government and police, and then taken into these camps for a number of purposes, including 're-education,' but also forced labour and organ trafficking, among other things. And I have to say, it was really quite incredible to listen to their experience and to know that we continue to buy products that those people and people like them have produced and we don't see fit to put in place legislation that's strong enough to try and address that issue. These were people who had managed to get out and they were, you know, really here to advocate.

They've taken a huge risk by speaking out because they were putting their family at risk as well. But they really wanted to kind of share the message, that this was happening. And the women in particular, had a very difficult experience. They were, many of them were forcibly sterilised. They were given medication to stop them breastfeeding, for example, if they had babies with them, as well as rape and other assaults.

And so, to be honest with you, when I listened to that recently, I just thought, if I'm ever speaking about this, I'm going to say what they said, because they wanted people to know what was happening. They also went to the media, and it was covered in the Sydney Morning Herald, if you want to look them up. But I think, you know, really, we need to take this issue seriously. And I agree with Liza that there's maybe a bit of, oh well, it's not impacting on me. But, you know, I think many of us believe that we share humanity with each other. And that there are just some things that are not acceptable. And I don't think the Australian public would really accept that, if they really understood what was happening. So, I think there's a lot that can be done to strengthen that piece of legislation and to tackle the issue in a more coordinated way.

Liza Beinart: Yeah, can I just add to that as well. I mean, it's really important to remember that, you know, Red Cross is not the only organisation working in this space. We're the only ones contracted by the government to deliver the service, but we work really closely with the Australian Catholic Religious Against Trafficking in Humans, ACRATH; also with My Blue Sky and Walk Free, and they do amazing work. There's also trafficking and forced marriage networks around the country. So, the question is, how do we sort of harness all of that and create much more of a united voice to government? That's a really important piece of the work that needs to be done, I agree, because it is a human rights issue and there is a history of this, as you said in your opening, in this country. So, we can even speak to that, to acknowledge how we don't want that to continue in this country, maybe by—

John Lehane: If I can just ask a question on that. When we talk about large organisations— I know, for example, Woolworths have done a human trafficking report. Are we actually seeing, even though there's not much bite in the legislation, are we seeing an input from large organisations to deal with this?

Fiona McGaughey: Really good question, John. Actually, Woolworths are one of the better performers, so, um... Look, it varies, I think is the answer to that. So, what we've seen, myself and other researchers analyse the modern slavery statements that these companies produce and we try to have indicators of the quality of the statements. So, do they really understand the risks? Do they name the risks? Are they specific about the risks?

So, we did a recent report that took four high risk products. So, seafood from Thailand, horticulture within Australia, Malaysian glove manufacturing, and Chinese garments. And we took a section of the Australian companies and we analysed their performance in terms of what they say and their modern slavery statements. And I suppose that has been the positive aspect of that law, is that it has raised awareness, and so it is now a topic of conversation, which it wasn't before. And that's a really hard thing to measure, isn't it? You know, people are more aware of it. Well, how could I, like— On what scale? You know, we didn't, we didn't assess people's awareness before it was introduced, so we kind of don't know. But it is a requirement of the legislation that that report is signed off by, you know, a board of directors or equivalent. And so it goes to the very top of the organisation. What we've seen is that there are— We had a sample of 102 companies and we went to look for their statements and seven of them were missing. So, there isn't even an accurate monitoring of whether they have submitted their statements. 7 of them just weren't there. And we took steps to try and identify where they were. Was it just a glitch or whatever? And no explanation could be given. So, you've got that gap there in terms of, well, we haven't even bothered to submit a report because nothing happens if we don't. But then, you've got Woolworths, Coles, and Kathmandu the clothing company, who actually do produce really good, detailed reports who really genuinely seem to have processes in place. They'll undertake really detailed risk analysis and so there are sort of pockets of good practice like that, if that makes sense. And that is a real positive.

John Lehane: That's a good idea. The shareholders know then.

Fiona McGaughey: Yes. Yeah. Look, that's actually one of the one of the ways that it works is, is investors and shareholders holding them to account. Yeah.

Merissa Van der Linden: So, there's not even a naming and shaming at a Parliamentary level because I'm thinking, you know, in a way, with our disability access and inclusion plans, if somebody who's required to complete it doesn't—

Fiona McGaughey: Yes.

Merissa Van der Linden: It is, you know, it's in public, it's in there, basically, that they haven't done it.

Fiona McGaughey: Well, that's one of the recommendations we've made as well, is that it should be publicly available, but also that the law should be more than just producing a report. You can comply by producing a report—

Merissa Van der Linden: But the report might say, everything is terrible.

Fiona McGaughey: It doesn't matter of what it says. You're still compliant if you produce a report. So, there are much better laws in Europe. They're just kind of starting to come through in the last five years. And that's the kind of model we'd like to see here as well.

Okay. Before we head to questions from the audience— So before questions from you all, I just want to come back to each of you and ask you what are the one or two things you'd like our audience to take away from this conversation? Um, I'll start with John.

John Lehane: Okay. Obviously, from a policing perspective, what we would really like, or the message is, try to understand the indicators that are out there. Community awareness is so important. That's what we need more than anything else. Crime Stoppers does have an ethos that no crime is committed in secret. Somebody does know that something's going on. All we do ask is, if you do hear anything, it doesn't matter where or how peripheral it is to what your normal life is or who you normally talk to. Please just let somebody know. Let Crimestoppers know so that we can report it up, if nothing else, so that we can help the victims. Thank you.

Merissa Van der Linden: Liza? Or should I come back to you? We'll come back—

Liza Beinart: Um, yeah, well, I— I think it's just, yeah. In addition to reporting to Crimestoppers, people can also go directly to the AFP to report their concerns. If you have a concern about somebody and you don't feel quite ready to talk to the AFP, you can come and ring the Red Cross and just talk through your concerns. We can't then admit somebody onto the program, but we can give advice on whether or not or how we'll support you to report them to the AFP. And the AFP works really closely on this and we work closely with the AFP locally in WA. There is one here [in the audience] tonight, in fact. I couldn't stop myself, Kevin. He's been so well behaved.

You and I agree about educating each other to understand the indicators and also to recognise that this is a complex problem, but that we shouldn't other this problem because we live in an integrated community where our business is everybody's business, and we should be supporting each other. I think also important to recognise, the value of prevention and that education is by far the more powerful tool than is investigation and prosecution. So, that would be my wish. I think that there we could gain more momentum for recognising that and getting support for prevention initiatives like the Work Rights Hub.

Merissa Van der Linden: Beautiful. Fiona?

Fiona McGaughey: Um, yeah, look, I really agree with the point both of the other two speakers have made about the importance of education and awareness. Just for example, you know, when reports of forced marriage come forward, it's quite often coming from teachers. And so that awareness doesn't just sit with, for example, the police or specialised agencies, it's actually out there in the community with people who are interacting with young girls in particular, say. But yeah, I think asking questions is okay. If you're uncomfortable about something, about the how much are you getting paid, or the cleaner in your workplace who doesn't speak any English, who looks like there might be something troubling them, it's okay to ask those questions. It's okay to ask the employer, the organisation that you're visiting. There's no harm in that. And even as you said, it's a complex thing to identify. You don't need to be the one to identify, but it's okay to ask the questions. And I think in terms of— I don't put a lot of onus on consumers to identify modern slavery because we're not equipped to do that. There's no kind of indicator of whether a garment has been produced by slave labour, but increasingly it is really valid to ask your company if you're working for a company or if you're a shareholder or your neighbour or anyone, oh, gosh, you can sell those products really cheap. I wonder where they come from? I wonder if people are fairly paid for that?

So, I think just that approach of being inquisitive, and knowing that it's okay to ask questions if you feel like maybe something isn't quite right. And then, as the others have said, talk to someone if you're not sure. And I think it's a really good idea. You've got, obviously, Crime Stoppers, but maybe if you're not sure that you want to go straight there, maybe an organisation like the Red Cross or somewhere like that where you can kind of just play around with, am I imagining this, or is there something that I should do something about?

Outro

Thanks for listening to Human Rights Stories. This podcast is created by the Western Australian Museum Boola Bardip in partnership with the Museum of Freedom and Tolerance. To listen to other episodes from this series, go to visit.museum.wa.gov.au/boolabardip where you can listen to all eight conversations from the 2022 In Conversation program. Human Rights Stories is recorded on Whadjuk Nyoongar boodja. The Western Australian Museum acknowledges and respects the Traditional Owners of their ancestral lands, waters and skies.
Presenters

CEO of ASeTTS (Association for Services to Torture and Trauma Survivors)
Merissa has a strong background in human services and human rights, with hands-on and leadership roles in a range of state and national organisations, including Community Vision Inc WA, the WA Disability Services Commission, National Disability Services WA and most recently at Activ WA, where she was the head of Quality Safety Health and Environment. Merissa holds Bachelor of Science (Developmental Psychology) and Master of Human Rights degrees.

Dr McGaughey is an Associate Professor of International Human Rights Law at the University of Western Australia. She is a member of the UWA Modern Slavery Research Cluster and her primary research areas are international human rights law, modern slavery, pedagogy and socio-legal studies.

Senior Sargeant with the WA Police and WA Countering Violent Extremism (CVE) Coordinator. John Lehane has extensive experience in Government Policy and Practice (Policing and Security) Specialising in community engagement, community capacity cevelopment and empowering of local communities.

Abdikarin Abdi is the Programs Manager, Migrants In Transition (Migration Support Programs WA) for the Australian Red Cross. Australian Red Cross' Migration Support Programs assists migrants in transition to ensure that their humanitarian needs met and are supported to participate in Australian society by supporting people who are vulnerable due to their circumstances, seeking protection, with restricted access to support and services, or vulnerable to exploitation.