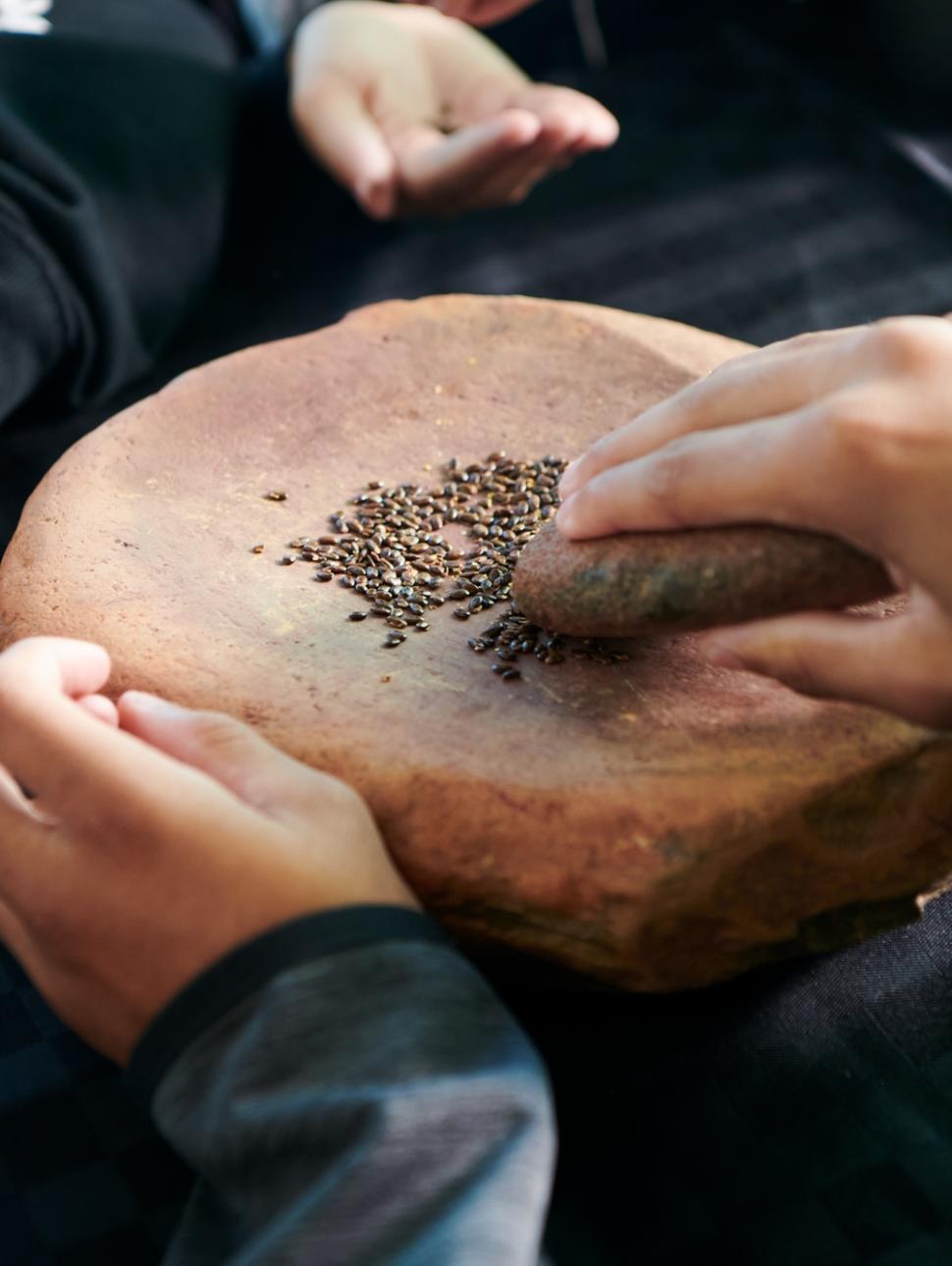 Introducing Aboriginal histories and cultures across the curriculum
Boola Bardip's Aboriginal content has been developed through careful and thorough consultation and is woven throughout every one of our galleries.
Told in first-person narrative and shared with permission and intent of the Traditional Owners, it is a valuable resource for teaching.  
This program addresses a key knowledge gap for many educators, building their confidence in teaching complex aspects of Australian history and society. Participants will develop their understanding of cultural issues, considering how they can create safe spaces for learning in their classrooms. Designed to break down barriers to embedding Aboriginal and Torres Strait Islander perspectives across the curriculum, this hands-on Professional Learning program will leave teachers feeling empowered and excited to bring this cross-curriculum priority to life.
This professional learning is suitable for those who want to broaden their own knowledge and are looking to introduce Aboriginal Histories and Cultures into their teaching. 
During the PL you will:
Broaden personal knowledge of Aboriginal and Torres Strait Islander histories and cultures by utilising information within our Learning Studios and galleries.  

Participate in discussions and consider what a culturally safe learning space looks like.

Experience how Aboriginal histories and cultures are embedded in the Boola Bardip education programs.

Enjoy a light refreshment and meet like-minded educators in a relaxed environment.
Attendance at this Professional Learning will meet requirements of standards 2.4, 3.4 and 6.2 of the Professional Standards outlined by the Teacher Registration Board of WA. 
This program is delivered by non-Aboriginal and Aboriginal members of the Learning and Engagement team.