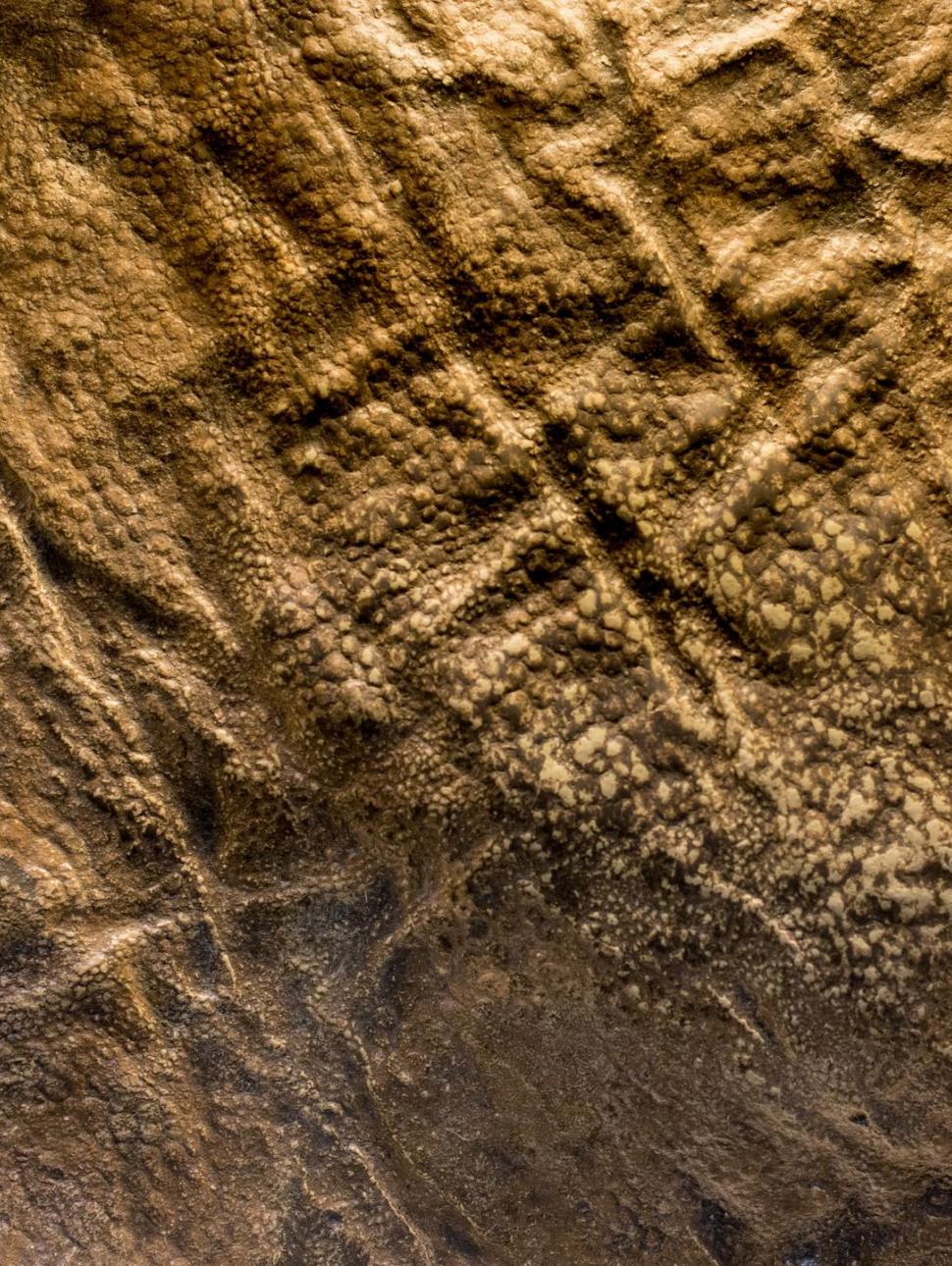 Animal Encounters
Tuesdays, Thursdays & Sundays | 11am - 11.15am
Dates
Thursday 14 January 2021 | 11am - 11.15am
Sunday 17 January 2021 | 11am - 11.15am
Tuesday 19 January 2021 | 11am - 11.15am
Thursday 21 January 2021 | 11am - 11.15am
Sunday 24 January 2021 | 11am - 11.15am
Tuesday 26 January 2021 | 11am - 11.15am
Thursday 28 January 2021 | 11am - 11.15am
Sunday 31 January 2021 | 11am - 11.15am
Tuesday 2 February 2021 | 11am - 11.15am
Thursday 4 February 2021 | 11am - 11.15am
Sunday 7 February 2021 | 11am - 11.15am
Tuesday 9 February 2021 | 11am - 11.15am
Thursday 11 February 2021 | 11am - 11.15am
Sunday 14 February 2021 | 11am - 11.15am
Tuesday 16 February 2021 | 11am - 11.15am
Thursday 18 February 2021 | 11am - 11.15am
Sunday 21 February 2021 | 11am - 11.15am
Tuesday 23 February 2021 | 11am - 11.15am
Thursday 25 February 2021 | 11am - 11.15am
Sunday 28 February 2021 | 11am - 11.15am
Tuesday 2 March 2021 | 11am - 11.15am
Thursday 4 March 2021 | 11am - 11.15am
Sunday 7 March 2021 | 11am - 11.15am
Tuesday 9 March 2021 | 11am - 11.15am
Thursday 11 March 2021 | 11am - 11.15am
Sunday 14 March 2021 | 11am - 11.15am
Tuesday 16 March 2021 | 11am - 11.15am
Thursday 18 March 2021 | 11am - 11.15am
Sunday 21 March 2021 | 11am - 11.15am
Tuesday 23 March 2021 | 11am - 11.15am
Thursday 25 March 2021 | 11am - 11.15am
Sunday 28 March 2021 | 11am - 11.15am
Tuesday 30 March 2021 | 11am - 11.15am
Thursday 1 April 2021 | 11am - 11.15am
Sunday 4 April 2021 | 11am - 11.15am
Tuesday 6 April 2021 | 11am - 11.15am
Thursday 8 April 2021 | 11am - 11.15am
Sunday 11 April 2021 | 11am - 11.15am
Tuesday 13 April 2021 | 11am - 11.15am
Thursday 15 April 2021 | 11am - 11.15am
Sunday 18 April 2021 | 11am - 11.15am
Tuesday 20 April 2021 | 11am - 11.15am
Thursday 22 April 2021 | 11am - 11.15am
Sunday 25 April 2021 | 11am - 11.15am
Tuesday 27 April 2021 | 11am - 11.15am
Thursday 29 April 2021 | 11am - 11.15am
Sunday 2 May 2021 | 11am - 11.15am
Tuesday 4 May 2021 | 11am - 11.15am
Thursday 6 May 2021 | 11am - 11.15am
Sunday 9 May 2021 | 11am - 11.15am
Tuesday 11 May 2021 | 11am - 11.15am
Thursday 13 May 2021 | 11am - 11.15am
Sunday 16 May 2021 | 11am - 11.15am
Tuesday 18 May 2021 | 11am - 11.15am
Thursday 20 May 2021 | 11am - 11.15am
Sunday 23 May 2021 | 11am - 11.15am
Tuesday 25 May 2021 | 11am - 11.15am
Thursday 27 May 2021 | 11am - 11.15am
Sunday 30 May 2021 | 11am - 11.15am
Tuesday 1 June 2021 | 11am - 11.15am
Thursday 3 June 2021 | 11am - 11.15am
Sunday 6 June 2021 | 11am - 11.15am
Tuesday 8 June 2021 | 11am - 11.15am
Thursday 10 June 2021 | 11am - 11.15am
Sunday 13 June 2021 | 11am - 11.15am
Tuesday 15 June 2021 | 11am - 11.15am
Thursday 17 June 2021 | 11am - 11.15am
Sunday 20 June 2021 | 11am - 11.15am
Tuesday 22 June 2021 | 11am - 11.15am
Thursday 24 June 2021 | 11am - 11.15am
Sunday 27 June 2021 | 11am - 11.15am
Tuesday 29 June 2021 | 11am - 11.15am
Thursday 1 July 2021 | 11am - 11.15am
Sunday 4 July 2021 | 11am - 11.15am
Tuesday 6 July 2021 | 11am - 11.15am
Thursday 8 July 2021 | 11am - 11.15am
Sunday 11 July 2021 | 11am - 11.15am
Tuesday 13 July 2021 | 11am - 11.15am
Thursday 15 July 2021 | 11am - 11.15am
Sunday 18 July 2021 | 11am - 11.15am
Tuesday 20 July 2021 | 11am - 11.15am
Thursday 22 July 2021 | 11am - 11.15am
Sunday 25 July 2021 | 11am - 11.15am
Tuesday 27 July 2021 | 11am - 11.15am
Thursday 29 July 2021 | 11am - 11.15am
Sunday 1 August 2021 | 11am - 11.15am
Tuesday 3 August 2021 | 11am - 11.15am
Thursday 5 August 2021 | 11am - 11.15am
Sunday 8 August 2021 | 11am - 11.15am
Tuesday 10 August 2021 | 11am - 11.15am
Thursday 12 August 2021 | 11am - 11.15am
Sunday 15 August 2021 | 11am - 11.15am
Tuesday 17 August 2021 | 11am - 11.15am
Thursday 19 August 2021 | 11am - 11.15am
Sunday 22 August 2021 | 11am - 11.15am
Tuesday 24 August 2021 | 11am - 11.15am
Thursday 26 August 2021 | 11am - 11.15am
Sunday 29 August 2021 | 11am - 11.15am
Tuesday 31 August 2021 | 11am - 11.15am
Thursday 2 September 2021 | 11am - 11.15am
Sunday 5 September 2021 | 11am - 11.15am
Tuesday 7 September 2021 | 11am - 11.15am
Thursday 9 September 2021 | 11am - 11.15am
Sunday 12 September 2021 | 11am - 11.15am
Tuesday 14 September 2021 | 11am - 11.15am
Thursday 16 September 2021 | 11am - 11.15am
Sunday 19 September 2021 | 11am - 11.15am
Tuesday 21 September 2021 | 11am - 11.15am
Thursday 23 September 2021 | 11am - 11.15am
Sunday 26 September 2021 | 11am - 11.15am
Tuesday 28 September 2021 | 11am - 11.15am
Thursday 30 September 2021 | 11am - 11.15am
Sunday 3 October 2021 | 11am - 11.15am
Tuesday 5 October 2021 | 11am - 11.15am
Thursday 7 October 2021 | 11am - 11.15am
Sunday 10 October 2021 | 11am - 11.15am
Tuesday 12 October 2021 | 11am - 11.15am
Thursday 14 October 2021 | 11am - 11.15am
Sunday 17 October 2021 | 11am - 11.15am
Tuesday 19 October 2021 | 11am - 11.15am
Thursday 21 October 2021 | 11am - 11.15am
Sunday 24 October 2021 | 11am - 11.15am
Tuesday 26 October 2021 | 11am - 11.15am
Thursday 28 October 2021 | 11am - 11.15am
Sunday 31 October 2021 | 11am - 11.15am
Tuesday 2 November 2021 | 11am - 11.15am
Thursday 4 November 2021 | 11am - 11.15am
Sunday 7 November 2021 | 11am - 11.15am
Tuesday 9 November 2021 | 11am - 11.15am
Thursday 11 November 2021 | 11am - 11.15am
Sunday 14 November 2021 | 11am - 11.15am
Tuesday 16 November 2021 | 11am - 11.15am
Thursday 18 November 2021 | 11am - 11.15am
Sunday 21 November 2021 | 11am - 11.15am
Tuesday 23 November 2021 | 11am - 11.15am
Thursday 25 November 2021 | 11am - 11.15am
Sunday 28 November 2021 | 11am - 11.15am
Tuesday 30 November 2021 | 11am - 11.15am
Thursday 2 December 2021 | 11am - 11.15am
Sunday 5 December 2021 | 11am - 11.15am
Tuesday 7 December 2021 | 11am - 11.15am
Thursday 9 December 2021 | 11am - 11.15am
Sunday 12 December 2021 | 11am - 11.15am
Tuesday 14 December 2021 | 11am - 11.15am
Thursday 16 December 2021 | 11am - 11.15am
Sunday 19 December 2021 | 11am - 11.15am
Tuesday 21 December 2021 | 11am - 11.15am
Thursday 23 December 2021 | 11am - 11.15am
Sunday 26 December 2021 | 11am - 11.15am
Tuesday 28 December 2021 | 11am - 11.15am
Thursday 30 December 2021 | 11am - 11.15am
Sunday 2 January 2022 | 11am - 11.15am
Tuesday 4 January 2022 | 11am - 11.15am
Thursday 6 January 2022 | 11am - 11.15am
Sunday 9 January 2022 | 11am - 11.15am
Tuesday 11 January 2022 | 11am - 11.15am
Thursday 13 January 2022 | 11am - 11.15am
Sunday 16 January 2022 | 11am - 11.15am
Tuesday 18 January 2022 | 11am - 11.15am
Thursday 20 January 2022 | 11am - 11.15am
Sunday 23 January 2022 | 11am - 11.15am
Tuesday 25 January 2022 | 11am - 11.15am
Thursday 27 January 2022 | 11am - 11.15am
Sunday 30 January 2022 | 11am - 11.15am
Tuesday 1 February 2022 | 11am - 11.15am
Thursday 3 February 2022 | 11am - 11.15am
Sunday 6 February 2022 | 11am - 11.15am
Tuesday 8 February 2022 | 11am - 11.15am
Thursday 10 February 2022 | 11am - 11.15am
Sunday 13 February 2022 | 11am - 11.15am
Tuesday 15 February 2022 | 11am - 11.15am
Thursday 17 February 2022 | 11am - 11.15am
Sunday 20 February 2022 | 11am - 11.15am
Tuesday 22 February 2022 | 11am - 11.15am
Thursday 24 February 2022 | 11am - 11.15am
Sunday 27 February 2022 | 11am - 11.15am
Tuesday 1 March 2022 | 11am - 11.15am
Thursday 3 March 2022 | 11am - 11.15am
Sunday 6 March 2022 | 11am - 11.15am
Tuesday 8 March 2022 | 11am - 11.15am
Thursday 10 March 2022 | 11am - 11.15am
Sunday 13 March 2022 | 11am - 11.15am
Tuesday 15 March 2022 | 11am - 11.15am
Thursday 17 March 2022 | 11am - 11.15am
Sunday 20 March 2022 | 11am - 11.15am
Tuesday 22 March 2022 | 11am - 11.15am
Thursday 24 March 2022 | 11am - 11.15am
Sunday 27 March 2022 | 11am - 11.15am
Tuesday 29 March 2022 | 11am - 11.15am
Thursday 31 March 2022 | 11am - 11.15am
Sunday 3 April 2022 | 11am - 11.15am
Tuesday 5 April 2022 | 11am - 11.15am
Thursday 7 April 2022 | 11am - 11.15am
Sunday 10 April 2022 | 11am - 11.15am
Tuesday 12 April 2022 | 11am - 11.15am
Thursday 14 April 2022 | 11am - 11.15am
Sunday 17 April 2022 | 11am - 11.15am
Tuesday 19 April 2022 | 11am - 11.15am
Thursday 21 April 2022 | 11am - 11.15am
Sunday 24 April 2022 | 11am - 11.15am
Tuesday 26 April 2022 | 11am - 11.15am
Thursday 28 April 2022 | 11am - 11.15am
Sunday 1 May 2022 | 11am - 11.15am
Tuesday 3 May 2022 | 11am - 11.15am
Thursday 5 May 2022 | 11am - 11.15am
Sunday 8 May 2022 | 11am - 11.15am
Meet some of the Western Australian residents of the Wild Life gallery!
Woma pythons, bobtail skinks, western bearded dragons and more. Learn fascinating facts about these remarkable creatures, including what tasty morsels are on their menu.
---
If you register for a tour, program or an event, general entry is included in your booking.