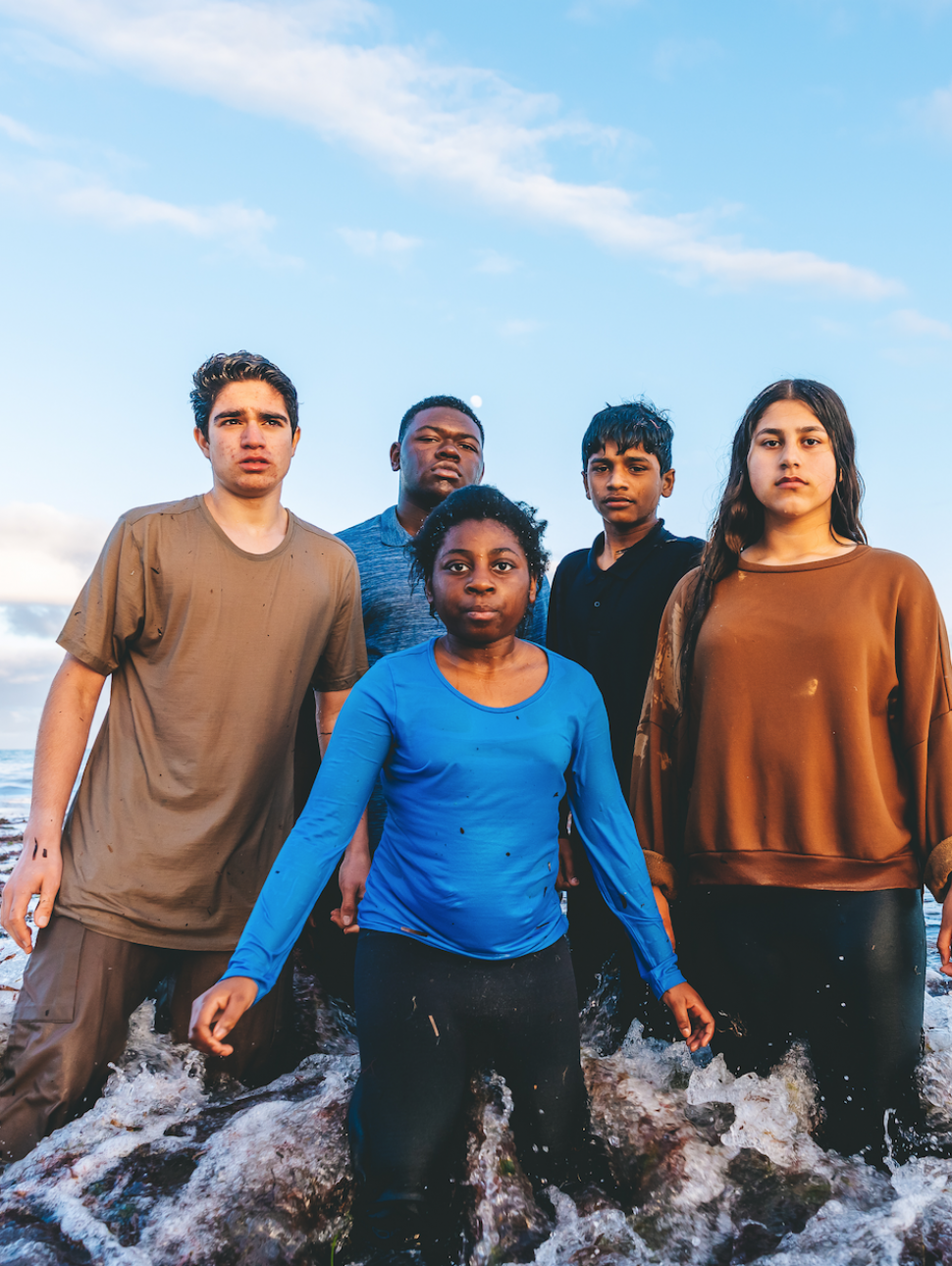 Out of Sight and out to Sea: telling stories of childhood lost through theatre and creative
Dates
Sunday 7 March 2021 | 2pm - 3.30pm
Children of the Sea is the culmination of a research project by Jay Emmanuel, a play that shares the journeys of young maritime refugees who came to Australia by boat. Using satire and humour, the play centres around the stories of four characters who struggle with ideas of home, identity, adolescence and love as they navigate the absurdities of the adult world in which they drift.
Join Jay Emmanuel, artists Lilly Blue, Jo Pollitt and Marziya Mohammedali in a conversation about voice and agency for diverse and creative voices to tell stories that make visible universal themes of childhood, profound loss and unexpected joy, and bring stories out of sight to front of mind in 2021, the 20th anniversary of the Tampa Crisis in Australia.
---
Location: Level Three Foyer
In Visible Ink is a Museum of Freedom and Tolerance endeavour that makes visible the invisible. Through sharing and amplifying stories, histories, art, conversations and projects that inspire people to see differently, it aims to make changes towards a more just world.
The WA Museum Boola Bardip is hosting In Visible Ink in March 2021.
If you register for a tour, program or an event, general entry is included in your booking.