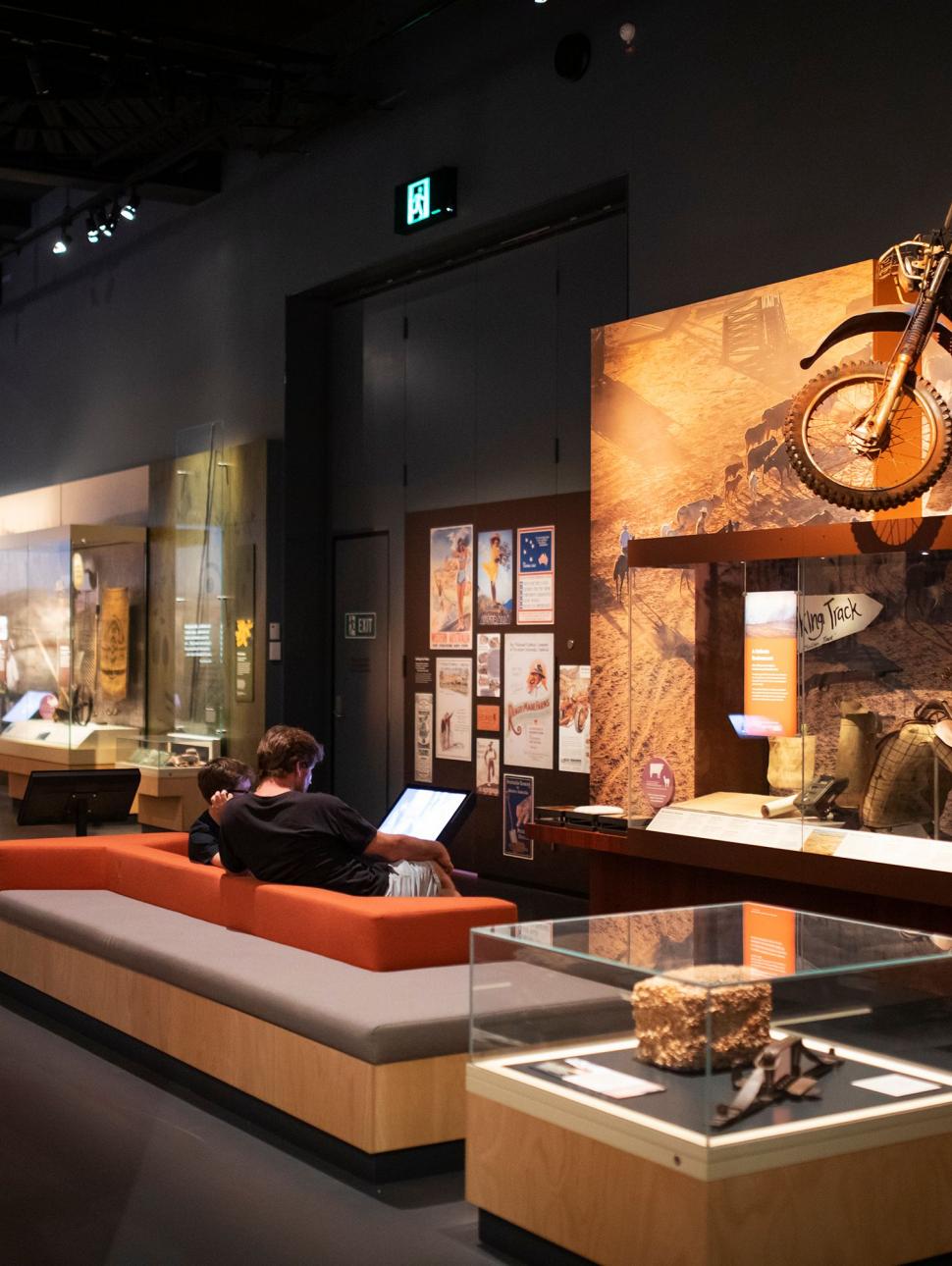 This event has now finished. Please visit
Tours & events
to see what's on at the Museum.
Enjoy a comfortable environment that supports children and adults with Autism and specific sensory needs.
During our quiet sessions, specific exhibition galleries will remain open for an extra hour and be modified for a gentler sensory experience. 
Numbers will be limited to reduce crowds.
Lights and sounds will be turned down or switched off where possible.
A designated quiet area will be available for visitors to use should they require a break.
A sensory map will be provided.
Session 1 | Friday 16 April: Wild Life and Connections exhibitions.
Session 2 | Friday 16 July: Ngalang Koort Boodja Wirn and Innovations exhibitions. 
Session 3 | Friday 1 October: WA Treasures and Reflections exhibitions.
All ages are welcome. Children must be accompanied by an adult guardian.
---
WA Museum Boola Bardip welcomes visitors of all abilities. We aim to provide an inclusive, accessible and enjoyable experience for everyone.
The Museum has collaborated with the Autism Association of Western Australia to develop inclusive supports for year-round visits. If you have any questions about these resources or accessing services for people with Autism, please contact the Autism Association of Western Australia.